Top 9 Questions To Ask when Hiring Property Management Company in Columbia, MD
Renters Warehouse Blog
Back to Posts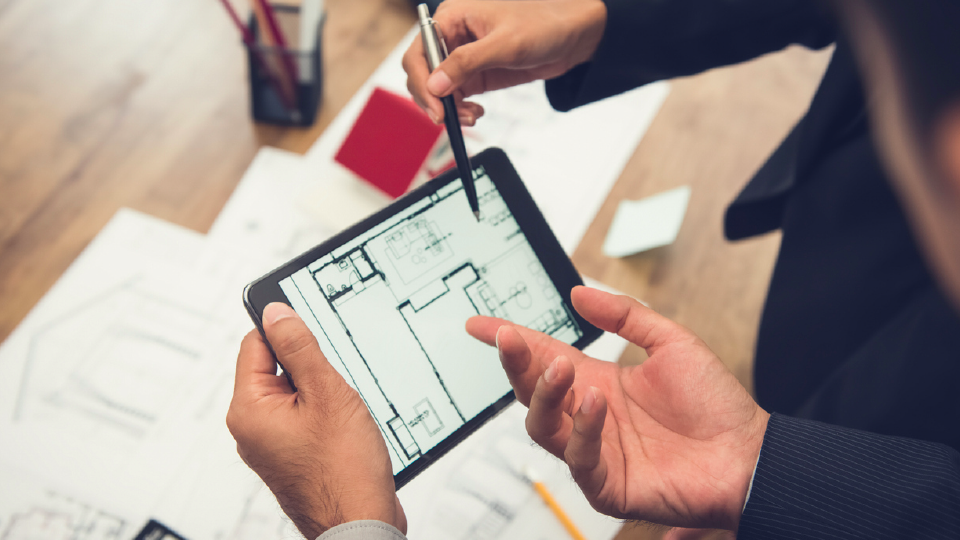 If you own rental property in one of the "highly desirable" 10 villages that create the small-town atmosphere of Columbia, MD, you realize the importance of keeping each rental meticulously maintained. You have probably also realized just how challenging that task can be when combined with all of life's other responsibilities.
It may be time to seek the assistance of a property management company. Before you make a final decision, however, it's recommended that you ask some very important questions about how each firm conducts its business. Following are ten of the most important facts you need to know about your potential property management partner.
1. What types of services are included in your management package?
You want to really get into what services each property management firm provides in their package. Remember, you're looking at hiring a property management firm to help ease your burden. An efficient service should include the following:
Direct deposit for owners

Online rent payment options

Financial account management

Regular property inspections

Marketing strategies that take advantage of top online resources

Hours of availability: including general business hours, and emergency call management

Flexibility in showing available properties

Maintenance procedures
Included with each package Renters Warehouse Columbia provides is convenient 24/7 availability. Your renters need to be able to pay their rent at any time of the day, and maintenance issues don't follow a 9-5 schedule.
2. How long have you been in business?
While it may not always be possible, choosing a property management company with at least 10 years of experience has advantages. One key advantage is the invaluable experience gained through managing properties through the fluctuating cycles and trends of the real estate market.
3. What types of properties have you managed?
Hiring a property management company that has experience with the same types of rentals that you own is an important element in deciding on which firm can best meet your needs.
4. How many employees do you have and how is the work divided?
A critical aspect of managing properties is employing an adequate number of people to staff each position appropriately. You want to know how your interests will be protected. A leasing agent that has the time to devote to your properties and tenants is just as important as having an available bookkeeper to answer billing questions.
5. Are you located within the geographic area you manage?
The geographic location of your management company is another key element of success. Using a company that's locally available to your properties serves three purposes:
Convenience for tenants and vendors

Accessibility for routine visits and in case of emergencies

Knowledge of the

local environment

and market
6. How do you establish the appropriate rent?
Any property management company needs to be adept at conducting a comparative analysis of your property to determine the appropriate rent. An analysis includes calculating the rents of similar properties currently on the market as well as those that recently rented. Any special features your property has should also be taken into consideration.
7. What is your tenant-screening process?
The property management company who is working in your best interests has tenant screening procedures firmly in place. Typically, a leasing application package includes the following documents:
Background check

Credit check

Past evictions

Employment history

Previous rental history
The exclusive RentFeeder technology that Renters Warehouse provides allows our professionals to effectively market your property. We take care of tenant screening, and we present you with a qualified selection. Once you have the list of candidates, you make the final decision on who you want to rent your property.
8. What property management technology do you use?
Unless you're revisiting the '80s in a time capsule, you're already well aware of the fact that technology is here to stay. It provides the convenience we require for managing such tasks as rent collection and maintenance requests. Systems, such as RentFeeder also provide effective marketing tools and streamline the initial tenant screening process.
The professionals at Renters Warehouse Columbia realize the delicate balance between personal interaction and the necessity of technology. We offer an effective system to manage the rental process, but we also provide a critical personal touch that face-to-face interaction provides.
9. What are your fees?
Renters Warehouse Columbia provides a transparent pricing structure. Our packages are created to support the number of units you need us to manage. Following are the services included in each package:
Monthly rental collection

Maintenance request coordination

Inspections

Tax and legal paperwork

Much more
Our fee structure for initial account setup and tenant eviction is also clearly defined.
Contact a professional at Renters Warehouse Columbia for more information about the personalized services we provide.
---
Back to Posts