Things Every New Investor Should Do Before Buying a Property
Renters Warehouse Blog
Back to Posts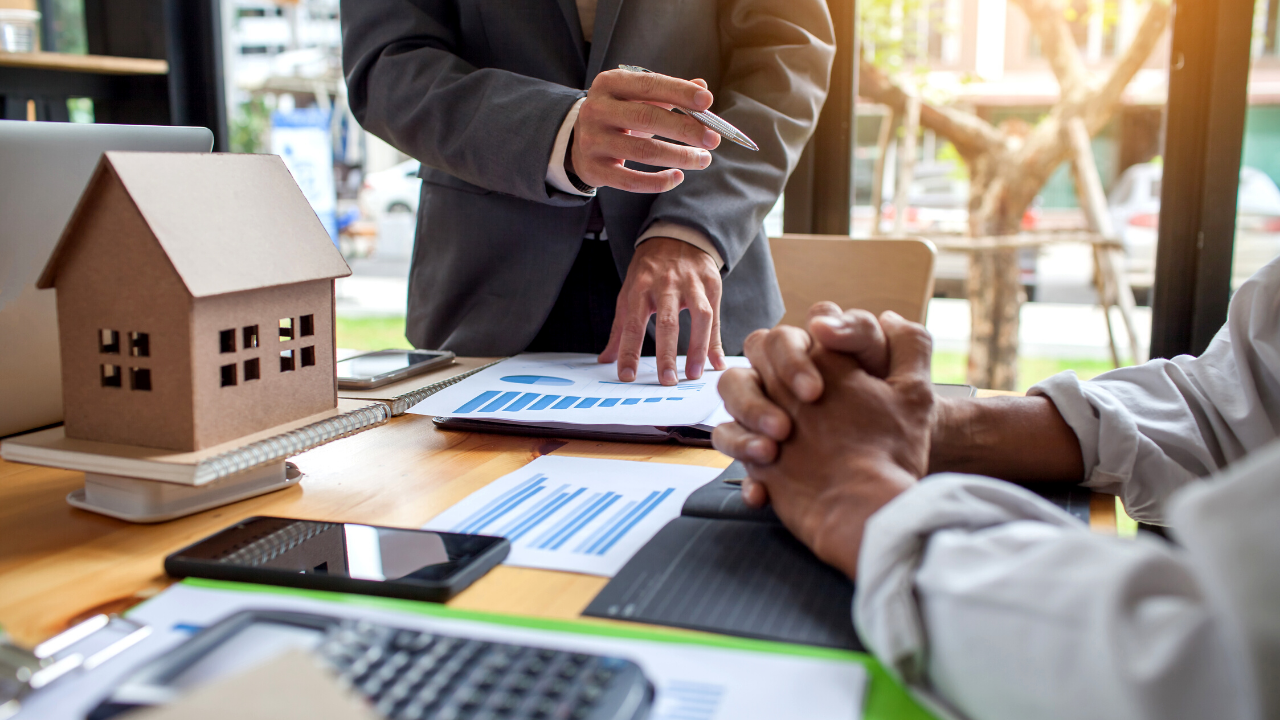 Investing in real estate for the first time can be exciting.
The property world is seemingly full of opportunities. With an overwhelming amount of options and avenues you can choose to invest in, it may feel impossible to know how to find the best one. In order to make the task easier, we have narrowed down a few things you should consider before buying your first property.
While there isn't a fool-proof plan to investing in real estate, it is possible to avoid some of the major pitfalls by following some simple tried, tested, and true suggestions.
Here are a few things that you should consider doing before signing the papers and accepting the keys for your new investment.
Establish Clear Goals From the Start
Purchasing a property is a chance to get started with an investment that works for you, but unless you've got your plans laid out carefully, you could end up with more weight on your back than you can carry. Having clear goals in mind from the start will help you better understand which investment strategy you'll want to employ, which property to invest in, and how to do so in a way that works best for you.
With this in mind, let's take a look at a few different investment options now:
Find Your Ideal Investment Option
Fix and Flip –

Much as the name suggests, fixing and flipping houses is a popular investment strategy that many find successful. You should always make sure that the numbers will work in your favor when you invest in a fixer-upper! It's

been suggested

that you shouldn't pay more than 70% of what the house will be worth after the cost of repairs. This is known as the After Repair Value (ARV). As an example, if you are putting in 30k worth of work into a home that ends up being evaluated at 100k after repairs, you should not have spent more than 49k on that house to begin with. This will help to keep you solvent should the market experience an unexpected downturn.

Rentals–

Buying with the

intent of renting

is another option, and it's one that could lead to a great amount of personal wealth. You should be sure to do plenty of research on the area that you're thinking of investing in and ensure that there is not only a market for rental properties, but that you will be able to turn a profit doing so. If planned correctly, a rental property could be a way to pay off personal debt, supplement your income after retirement, or even serve as a piece of net wealth to provide stability for your family for years to come.

House Hacking –

House Hacking involves owning a

multi-family unit

, living in one unit yourself, rent-free while finding tenants for the subsequent units in the building. While the big picture of this idea looks appealing,

there are also a few risks you'll want to be aware of as well

. If done correctly, this option not only allows you to avoid setting money aside for a mortgage as the revenue from the other properties pays for it directly, but also helps you transition into the world of property management from (literally) the comfort of your own home.

Buy and Hold –

Finally, we have buying and holding a property (an intention to keep the property for the long-term). With this strategy, you operate under the assumption that the value will increase and you will be able to sell for a profit when the market conditions are right. It's almost a combination of buying and renting a property and can be a good strategy in the right market.
Regardless of what avenue you decide to invest in, the decision should align with your investment goals.
When deciding to move forward with your plan, you'll want to ensure that you consider the following:
Set Financial Goals
Having financial goals set for your investment decision is immensely important. The goal of an investment property is to allow you to safely and securely build your wealth over time. The best place to start is by establishing your big-picture goals from the start. Decide what type of returns you'd like to generate, how much cash flow you need your property to produce, what you're looking for in terms of appreciation. Then resolve to only invest in a property that meets your criteria. Determine how much of a loan you will need, how much of a down payment you can acquire, how long it will take to pay off the loan, and how you plan to do it while still profiting off this property. Set yourself manageable goals to follow and stick with them.
Know the Risks
Of course, just like with any investment there are a number of risks to investing in property too. But the good news is that many of these things can be mitigated ahead of time. For example, doing your research –and making sure you invest in an area that's up-and-coming; an emerging market, will help you to find a property that will perform well as an investment –both from a cash flow perspective, and, ideally, as you experience long-term appreciation too. Mitigate risk by researching the market (You can use Renters Warehouse's Market Research Center to find key data on any housing market), as well as by ensuring that you've run the numbers and found a property that will generate returns that are in-line with what you're looking for.
Assemble a Team
Being a landlord or investor of any type of property is not a one-man job. You can do it all on your own, but it isn't easy and it can be time-consuming and stressful. Assuming you have a life outside of managing your investment, you might consider building a team to help you out! Here are a few team members you might want to have on speed dial, or at least know well enough to call on when the need arises:
What you want is an experienced and reliable general contractor who will be able to step in - at a reliable cost - should problems occur. Ensure your contractor has insurance and references that are reputable and impressive. You want someone who can do a little bit of everything and help keep the place running smoothly, someone who you can call on to fix a broken toilet, hang new drywall and paint, and has connections with electricians should an issue with the lighting emerge. While it might be difficult to find one person to fill these big shoes, you will be rewarded greatly finding a secure contact who does and building a relationship with them as you develop your property investment portfolio.
When it comes to investing in real estate, it is essential to get an attorney to look things over. From drawing up contracts and leases to walking you through the eviction process, a good lawyer will be worth their weight in gold. While this is especially important for new investors, experienced investors will also tell you that a good lawyer is an essential part of their team. When it comes to your rental, you'll want to get things right the first time and a lawyer can help you with this process.
Even if you live close to your property, a property manager is a great team member to bring aboard. As your point-of-contact with tenants, not only will you be freed from the hassle of finding, managing, and tending to the needs of renters, you will be freed from the headaches of trying to maintain repairs and issues that arise with the property. In addition, you will no longer have to track tenants down for rent payments and vacancies when you have a property manager on your team.
An Investor-Friendly Real Estate Agent
Once you've gotten into the groove of being an investment property owner, you'll likely want to dip your toes into a second investment and you will be happy to have a real estate agent on your side. A licensed investor-friendly agent could be instrumental in helping you track down your next investment property, and they'll be able to alert you when properties that meet your expectations come on the market.
See Also: Tips for Success from Experienced Investors
Research, Research, Research
Regardless of whether this is your first or fifteenth investment property, one thing always will remain the same: invest time in extensive research. With markets ever-changing, additional research is required with each and every investment that you intend to make.
While you can change a lot about a house, one thing that you cannot change is the location. Be sure to research the location to ensure it is in the right place for your investment. Check out the neighborhood, the nearby schools and parks, and be aware of its closest amenities. Will the neighborhood attract tenants that will look after the property and pay the rent on time? Is there growth to be expected in this neighborhood? What is the going rent, for houses of a similar size? Research doesn't stop at your potential property; it needs to extend into the community and local market conditions as well.
Another thing to consider is the type of property you are wanting to invest in. Be sure to research your options - such as single family rentals (SFRs) and multifamily dwellings - and weigh the pros and cons before deciding which one will work best for you. While you can always change your mind with a second investment and diversify the property you manage to have a greater reach, ensure every decision is made with your present financial goals in mind. Don't tie up capital in an investment that will underperform. Always ensure that you only invest in property that will generate the type of returns that you're after.
Even if the property looks great on paper, be sure to run the numbers every time, and make sure the property will meet or exceed your investment goals. Check the average rent in the area and try to get an idea about vacancy rates. One tip is to head over to Zillow and Trulia and see what other similar rentals in the area are renting for. Remember, vacancies cost too, so setting your rent in line with what the market rent dictates will help you to keep your rates low. You can also use Zillow or Trulia to see long things are staying on the market for. View homes that have recently rented, and check the listing history to see how long these properties took to rent. Too much inventory means things aren't moving very fast.
See: Numbers You Should be Running on Every Property
The decision to invest in a rental property means more wealth in your pocket, and a secure means to a return on investment in your future. Putting in the time to find an opportunity that best fits you and your goals means you'll have a property that not only works for you, but has you eager to build your portfolio to continue your success. The sooner you invest, the sooner you'll be able to start generating cash flow and (ideally) equity growth. It all starts with one winning investment.
If you're thinking of beginning your investment journey, using Renters Warehouse to assist you in building your Property Management Portfolio will help simplify the process. Allow our experts to eliminate the stress and help you find a winning investment property.
---
Back to Posts