The Current State of the SFR Industry
Renters Warehouse Blog
Back to Posts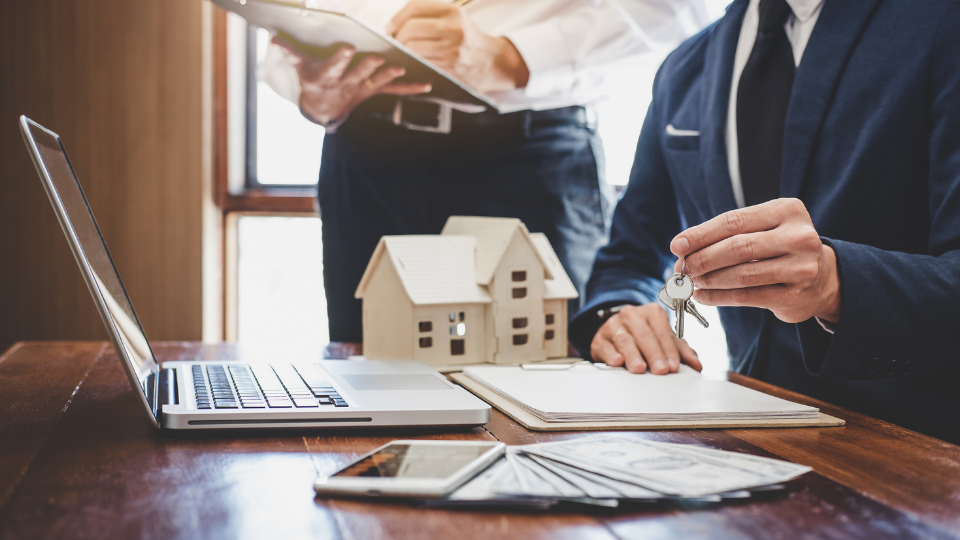 Single-family residential rentals (SFR) have long been considered a sound investment, resilient even during times of economic uncertainty. Despite all of the events that have taken place over the last year and a half, single-family rentals still seem to be coming out on top, highlighting the stability of this asset class.
What is happening with SFR this year? Overall, rents for SFR are on the rise. Despite it all, these properties are also experiencing strong appreciation. In August 2016, the average SFR home price was $241,000. Today, five years later, it's $351,000. Housing, in all categories, is projected to increase 11.7% over the next year, according to housing data from Zillow. Occupancy rates this year have been extremely high as well, hitting an unprecedented 97% in July according to Bloomberg.
With numbers like these it's easy to see why these investments are experiencing strong –and growing investor demand.
According to the 2021 Emerging Trends in Real Estate report, a publication from the Urban Land Institute and PricewaterhouseCoopers (PwC), single-family homes are expected to rise in value, offering good prospects for investment and new development this year.
But what is it that makes these properties such a good investment? And what's happening in the market right now that's helped to put them on their current trajectory? In this guide, we'll take a look at what's happening in the SFR housing market this year.
What's Happening in the SFR Market – Growing Demand

One trend that's worth looking at is what PwC calls "The Great American Move." As the world began to emerge from the events that unfolded last year, people and businesses alike started moving –often, in different ways. Here's what PwC states:
"People (and businesses) are moving in all sorts of ways—to different geographies, from denser cities to the suburbs, from an apartment to a home, and, for some, back "home" to live with family members. There is no better evidence of the Great American Move than the booming single-family-housing markets—especially in the more attainably priced areas of the United States."
Many people are looking to trade in their apartment for a home that has more space –this means multiple bedrooms and outdoor space as well. Rural areas, and places outside the city offer relaxed living, lower prices, and access the great outdoors. There have been a number of renters migrating into the suburbs, heating up a number of rural pockets throughout the country.
"One of the reasons that single-family occupancy rates keep increasing is due to the demand from young families," states real estate expert Jeff Rohde in his article on Roofstock. "Households in new single-family rentals have modest rents and household incomes, according to JCHS. Renters in new single-family homes spend about $1,666 per month on rent and utilities, while the median household income among renter households is $42,000."
And with suburban home prices surging, more people who want these homes can't afford to buy. Rather than downsize or move further out, many are opting to rent instead.
What people are looking for in a home is shifting, with space having a premium attached to it. With the rise of remote working, and many people having to shelter at home, a private outdoor space becomes even more important. So does an extra room or two for a home office and a gym. And with more people working from home and commuting less, many are trading in the apartment close to work in exchange for the space and privacy of a single-family home.
"Of the 45.7 million household renting homes, about 15 million to 16 million households are renting in the single-family market," explains Don Walker, managing partner & CFO, John Burns Consulting. "About 7 million range in age from 25 to 44, and about 5 million range in age from 45 to 64, with an average renter age of 40."
Increasing demand for single-family rentals is putting a squeeze on available rental inventory and creating more competition. Not to mention, rents are increasing as well.
The results of this increased demand are playing out in the SFR rental market. Here are some changes that are taking place within the SFR industry now:
Record-High Occupancies for SFR
As we've seen, single-family rental properties are experiencing low vacancies –and sky-high occupancy rates.
Currently, occupancy in SFR properties is at a 25-year high across the US. Arbor Realty Trust put the average occupancy rate of single-family rentals at 94.5%, for Q1 2021, and Invitation Homes, one of the largest institutional landlords in the industry, reported occupancy rates of more than 98% during the first quarter of 2020.
SFR occupancy rates have been steadily increasing since 2011, although there is some variation for seasonality. SFR also has a fast vacant-to-occupied time as well.
Rents are up across the board, but SFR rents have seen a considerable increase over the last year.
With high occupancy rates and demand surging through the roof, landlords have felt free to raise prices on vacant homes –and on existing tenants who are looking to renew their lease –and rental prices are going up in a big way.
Asking rental prices, as measured by Zillow's Observed Rental Index, had initially fallen during the first part of 2020, interrupted by the events of last year, but they have since recovered and even exceeded their previous trend. Once the shutdowns lifted and things started easing back to normal, housing demand, and rent growth, began to warm up.
According to a Q1 2021 report by Arbor, Single-Family Rental Investment Trends, by June 2020, annual rent growth had reached 6.2%, its highest reading since May 2016, and continued its climb through to the end of the year. Between May 2020 and January 2021, the pace of rent growth accelerated in seven of the nine months and before reaching its all-time high in January.
According to Morningstar, annual rent growth on vacant-to-occupied (V2O) SFR properties also rose to its highest level on record, increasing by 115 bps (or, 1.15%) to 8.3% in January 2021.
Meanwhile, Invitation Homes increased prices more than 10% on vacant homes in April, and raised the rent as much as 8% for already-occupied homes. American Homes 4 Rent, a company that owns 54,000 houses, increased rents 11% on vacant properties in April.
New Construction – Build for Rent Continues to Grow
We've also seen an increase in single-family home construction, with 50,000 new single-family rental homes added to the market this last year alone according to research from Trepp. This represents a 66% increase to the average number of new-build rental homes that are constructed each year. Declining homeownership rates and increased demand for SFR investments have been the main catalysts for this growth.
There's been strong development in the build for rent space as well, as highlighted in a report by Walker & Dunlop. An estimated 5 to 10% of all new builds are BFRs, according to the report.
"BFR is a relatively new concept among SFR investors, national homebuilders, and developers," the report states. "It has become increasingly popular to investors in recent years, including traditional multifamily developers. While the BFR market only makes up about 5 percent of new homes built, it is rapidly growing and will continue to do so as new entrants begin BFR operations."
There's a good level of institutional activity and capital in this space. Walker & Dunlop puts the SFR market at around $3.4 trillion. For reference, the entire multifamily market is estimated to be $3.5 trillion.
Tip: Want to learn more about build for rent investment opportunities? Reach out to Noel Christopher, Senior Vice President of Portfolio Services at Renters Warehouse. Noel is our in-house residential SFR expert who specializes in the acquisition and dispositions of SFR portfolios.
Growing demand is contributing to higher housing prices as well. Is now a good time to get started with rental investing? That depends. With prices soaring to new heights, it can be difficult to get on the housing ladder –especially if it's your first time investing. But the good news is that there are always deals available, even in a hot market –but you'll need to be prepared to look harder for them. One strategy that investors use is looking to buy a value-add property, one that you can fix up or otherwise add value to in some way. It's also a good idea to look for properties outside of booming markets in secondary or tertiary markets where prices are a lot more affordable. Finally, when financing a property, try to secure a low interest rate and make a larger down payment. A down payment of 25-30% will help you to qualify for a better rate, and give you a cushion against any temporary downturns in the housing market as well.
Managing rental properties used to be time-consuming, but today, that's no longer the case. Find out how easy and stress-free SFR investing can be.
Are you looking to expand your rental property portfolio? Browse the Renters Warehouse inventory of rental properties that are available for sale and see housing data for different markets across the US. We also offer property management services at scale, allowing you to outsource every step of property management.
---
Back to Posts