Should You Allow Pets In Your Rental - Pet Checklist
Renters Warehouse Blog
Back to Posts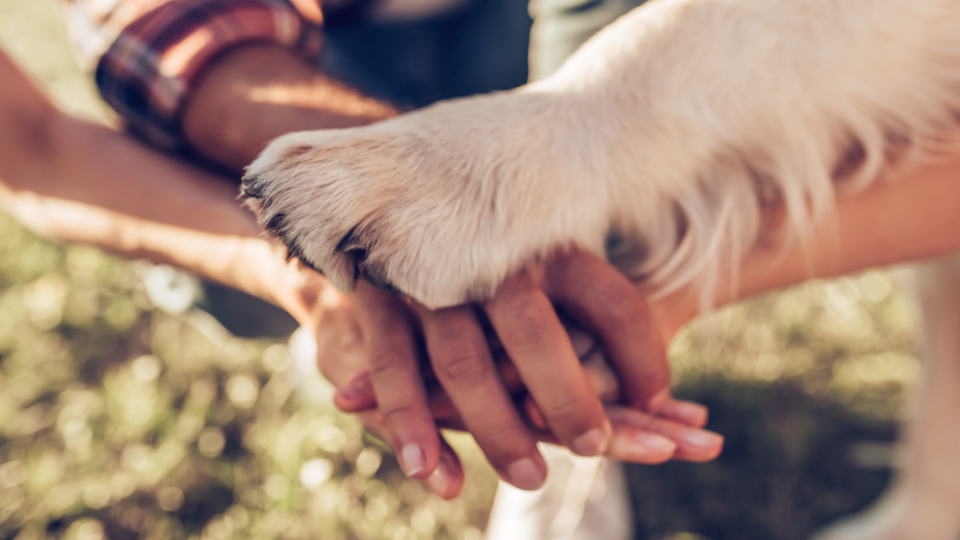 For landlords, it's the age-old question: should you allow pets in your rental?
Many landlords are on the fence about whether they should allow animals in their rentals, with some opting to say "No pets" simply because it seems like the easiest option. But is it always the best option? With so many benefits to opening up your rental to pets (and their owners!), is it time for you to take another look at your policies to revisit whether you should allow animals on the premises?
Maybe! The truth is, when it comes to pets, there's a host of reasons for landlords to consider opening their doors. Pets can make us happier and healthier, and some might argue, even more responsible as well. Plus some 72 percent of renters have pets, according to the Humane Society. So you're missing out on almost three-quarters of the entire rental market if you're not allowing pets at your rental. That's ruff!
Allowing your residents to have their own animals can offer a host of benefits, but there are some risks to opening your rental to pets as well. The good news is that most, if not all of them, can be mitigated ahead of time. You'll just want to make sure you take steps ahead of time to protect your interests and other tenants as well. In this article, we'll take a look at some of the cons, and pros of renting to pet owners. We've even included a handy checklist for you to use as well.
See for yourself whether allowing pets in your rental is a good idea.

Sit! Stay! Renting to Pet Owners: What You Should Know


Cons of Allowing Pets in Your Rental
Of course, there are some risks to making your unit pet-friendly. Some of the cons of a pet-friendly property include the following:
Damage to your unit:

Animals can scratch up doorframes and floors, or have accidents on carpets. The best way to mitigate this damage is to work toward getting high-quality, durable hard flooring and of course, by collecting a pet security deposit ahead of time. Pet references can also help you to know whether a pet (and his people) are suitable candidates for your rental as well.
Disturbing the neighbors:

Dogs barking can disturb other tenants in the property if you live in an apartment, as well as outside neighbors. Be sure to check with previous landlords to see if the animal had an issue with excessive noise before.
Increased liability:

With dogs, there is an increased risk of biting other animals or neighbors. This can be mitigated by requiring obedience training for all dogs that are on the premises. You may want to consider requiring dog owners' liability insurance as well. Another good idea for multi-unit complexes is to put a limit on large breeds. While smaller breeds can bite, the risk of series injury is much lower when the dog is small.
Potential loss of other tenants:

Other tenants may have allergies to dogs or cats. Some units may need to be rented as pet-friendly from that point onwards after allowing pets.
Pros of Allowing Pets in Your Rental
We hear a great deal about the risks of allowing animals in your rental. Now, let's take a look at some of the benefits that come from allowing pets in your property.
Have a larger prospective tenant pool

: According to the Humane Society, almost three-quarters of renters own a pet. Making your property pet-friendly will give you a much larger group to choose from. This means you should be able to rent your property faster as well.
Attract responsible tenants:

Tenants who have pets are typically very responsible renters. By allowing pets, you'll attract more loyal, conscientious tenants who are thankful that you allow pets. Taking care of a pet requires care and attention. People who have pets may be more likely to put time and care into your property as well.
Charge a higher rent:

Take a look at what's available in your area. If there aren't too many pet-friendly properties locally, then tenants may be willing to pay a slightly higher rent if you do allow pets. In fact, according to a study of the condominium market in the

Journal of Real Estate Finance and Economics

,

landlords who placed no restrictions on pet ownership had an 11.6 percent rental premium over landlords who did not allow pets.
Happier tenants:

Pets can make for happier tenants as well. Because animals help reduce stress, allowing your tenant to have one can make them feel happier and more at home in their rental too.
No more sneaking in pets:

While it goes against the lease, and shouldn't happen, sometimes tenants try to sneak in pets. If you allow pets, then it'll decrease the chances of tenants trying to smuggle them in, allowing you a chance to vet and screen them thoroughly.
Tenants may be more likely to renew their lease

: Pet owners tend to stay put longer. Moving with a pet is difficult, and as there are fewer properties available to pet owners, it makes sense that renters who have them will want to avoid having to move.
Pet owners could make more money:

According to Practical Apartment Management, by Edward N Kelly,

65%

of pet owners earn over $50,000 a year.
Pet Checklist for Your Rental Home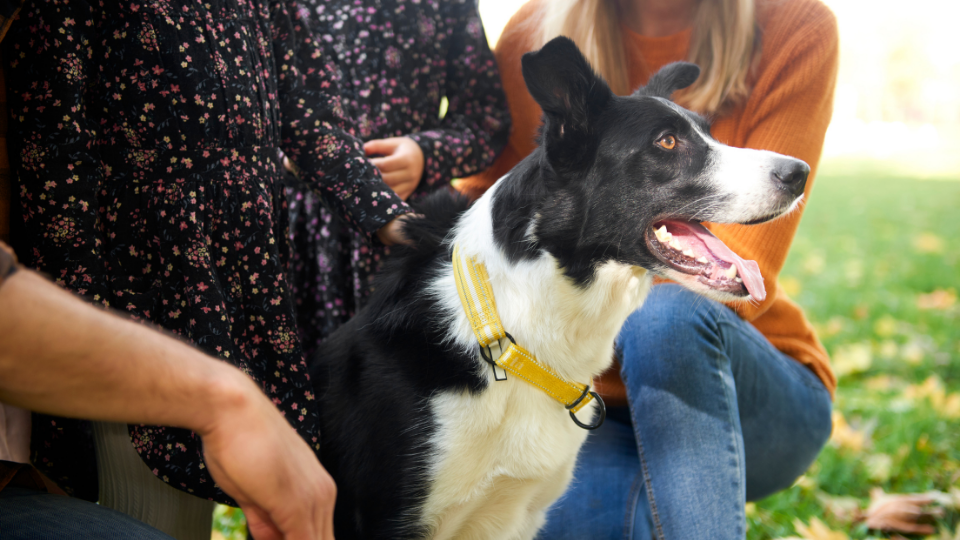 To help make life easier, here's a look at some things that you should consider when allowing pets in your rental. Having a checklist will allow you to ensure consistency when screening tenants which is an important part of ensuring that you treat everyone fairly and in compliance with the law. It'll also give you something that you can use to assess the safety of each pet in question, helping to ensure that only qualified pets and their owners gain access to your rental.
Ask for Training Certificates
Consider asking for proof of obedience training. This can help to ensure that the animal is sociable and well-trained and is especially important if you have an apartment complex where the dog will be in contact with multiple people.
Consider asking for proof of vaccination and a health certificate. Again, this is especially important if you own a multi-unit complex where the animal will be coming into contact with other pets.
Has the animal lived in a previous rental before? Check with previous landlords who can vouch for the pet. See if they have any concerns about noise, damage, or behavioral issues.
Consider Requiring Insurance
You may want to consider required requiring your tenants to take out dog owners' liability insurance as well.
Charge a Pet Rent and/or a Pet Security Deposit
Consider charging a monthly pet rent along with a pet security deposit. This will help to cover any potential damages that the animal may cause. Make sure you check your state law and local ordinances to ensure that you're able to charge these fees, and if so if there are any limits on what you can charge.
Get it in writing. Outline what type of pets is allowed in your rental. Make sure you specify limits on the number of pets that you are allowing as well. Consider size restrictions and stipulations that pets must be spayed or neutered. If you own a multi-unit building, requirements such as vaccinations, a health certificate, and obedience training become even more important. Be sure to specify everything clearly in your rental agreement and have your tenants read and sign it.
Outline Owner Responsibilities
Make sure you update the lease to reflect owner responsibilities as well. Owners should be responsible for:
Cleaning up after the pet and waste removal

Sound control (for barking)

Supervising the pet
Questions you should ask prospective tenants include the following:
How long have you owned the pet for?

Has the pet ever bitten anyone?

Has the pet ever caused damage?

Is the pet up-to-date on their vaccinations?

Has the pet been spayed or neutered?

Has the pet undergone any obedience training?

Where will the pet be when the tenant is not home?

What type of animal or breed is it? How much does the animal weigh?

What is the temperament of the pet?

How old is the pet? (Note that puppies and kittens and older dogs or cats usually cause the most damage)

For dogs, are they happy for you to meet them in person? If they bring the dog to you, you can assess for yourself the dog's temperament and personality.
Tips for Getting Your Rental Pet-Friendly
If you've decided to allow pets in your rental, it's a good idea to get your rental into pet-friendly condition as well.
Here's a look at a few things that can help make your rental more accommodating for pets:
Heavy-duty laminate flooring or properly grouted and sealed tiles are best for pets. They clean up easily and pet messes won't soak into the flooring. Carpets are the worst flooring for pets and hardwood floors are not ideal either. If you're considering allowing pets, it's a good idea to work toward upgrading your flooring to pet-friendly alternatives as and when opportunities arise.
Switch to Pet-Friendly Landscaping
It's a good idea to consider making some of your landscaping pet-friendly as well. Loose soil is tempting for dogs and cats to dig in, so try to keep flowerbeds to a minimum. If you already have elaborate landscaping, consider fencing in a designated area for dogs to use.
Install Hand-Held Showerheads
It's a small detail, but something that can make all the difference when it comes to keeping dogs clean. Installing a hand-held showerhead makes it easier for the dogs to be washed, which will help to keep odors down. Many larger apartment complexes have separate dog shower areas for pups to be washed off after they've been for a walk: a great idea!
A Note About Service Animals in Rentals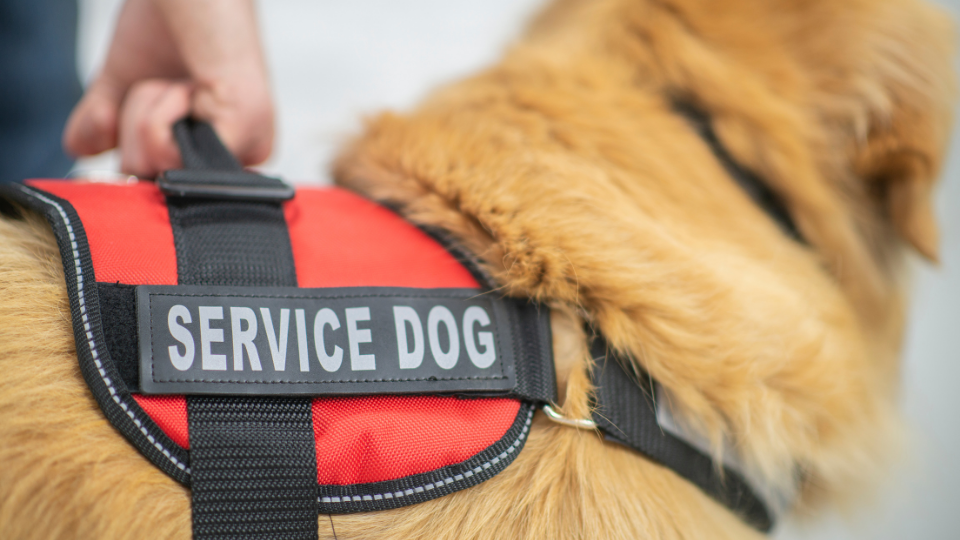 It's also important to note that service animals, including emotional support animals, are not pets and therefore tenants who have these animals are exempt from no-pet policies. When it comes to service animals, you should never charge pet rent or additional security deposits that you'd normally require for pets.
What questions can a landlord ask about service animals? HUD gives guidance to landlords on how you can go about determining the validity of reasonable accommodation for assistance animals. Take a look at these rules here.
The decision to allow pets in your rental can seem challenging, but it doesn't have to be. Make sure you take the time to research the pros and cons of opening up your rental to pets, and consider both sides carefully before you decide. What's right for one landlord may not be right for another, so make sure you choose the option that you're most comfortable with.
And if you do decide to allow pets into your rental, just remember: make sure you screen your pet-owner prospective tenants just like you would candidates who have no pets: fairly and equally. Always ensure that you verify sources of income, check their credit score, and run a background and reference check to make sure the candidates who are interested in your property, are qualified. At the end of the day, the best tenants will look after your property and follow the rules of the lease. This is true whether they have multiple pets, or none.
Learn more about allowing pets in rentals: See our Pet Guide for more details on what you should do before allowing pets in your unit.
Are you looking for help with your rental management? See how easy it is to outsource your rental property management today! Get started with your FREE rental price analysis, and see how much your rental could be generating each month.
---
Back to Posts