Short-Term or Long-Term Rental: The Pros and Cons
Renters Warehouse Blog
Back to Posts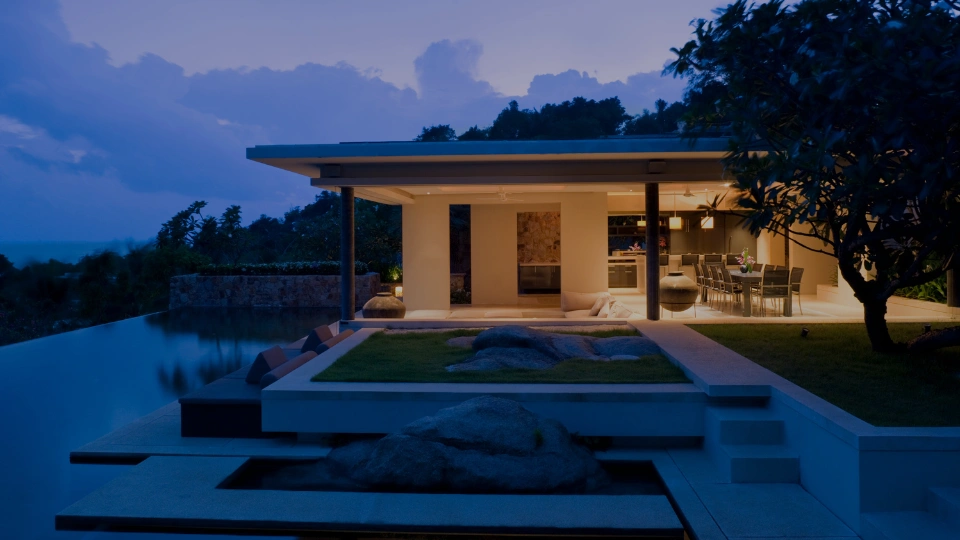 When it comes to renting out your property, you'll want to ensure that you're getting the best returns possible. One important consideration that can impact your returns, is the decision to rent your property as a short-term or long-term rental.
Over the past few years, short-term rentals have become popular thanks to the entry of platforms such as Airbnb, which offer short-term condos, apartments, and houses as an alternative to hotels in vacation destinations. On the other hand, long-term rentals are still necessary for individuals and families; and as a result, are more consistent and tend to provide stability in terms of rental income.
So which one's best? As a homeowner or landlord, you need to weigh the benefits and downsides of each option before listing your property. Like any other investment, rental properties should meet your needs and expectations. The answer isn't cut and dry. It will very much depend on your goals, your location, and how you're set up.
With this in mind, here's a look at what you need to know to make the best decision.
What Is a Short-Term Rental?
A short-term rental refers to a property or residential unit designed for a short stay. The maximum period for a rental varies in different states but typically does not exceed 30 days. Most short-term rentals are marketed as vacation accommodations for a few days or weeks.
The most common rentals in this category are short-term vacation rentals. These properties have become more popular with the rise of online listing services like Airbnb and VRBO. With this model, your guests can book their stay for a night or a couple of days. This model has become popular and has seen Airbnb expand to more than 220 countries.
In many cases, landlords can charge a higher rate per night for short-term rentals. In addition, homeowners can also focus on partial rentals, where they rent out a portion of their own homes. Since you own the house, you can pay for the extra utilities and earn additional income.
Who is the Customer Base for Short-Term Rentals?
According to data by Statista, short-term vacation rentals in the U.S. are commonly used by individuals between the age of 24-35, meaning Millennials are the key demographic in this market.
When you list your property as a short-term rental, you can also choose to cater to a specific market, such as families, business travelers, couples, or pet owners. Alternatively, you can have a one-size-fits-all property that caters to different types of tenants.
What Are the Benefits of Short-Term Rentals?
Short-term rentals come with their own set of benefits. Let's look at some of them now.
Higher Gross Income Potential
A short-term rental, especially in a tourist area, could potentially generate a higher gross profit. You can charge a premium during peak periods, holidays, or special events and adjust your nightly rates to meet the demand. You can set fluctuating rates depending on the season and even set a minimum length of stay to earn more.
This high rate is essential because it offsets the days when you have a vacancy because the property may not have a renter every night. However, if your property is in the right location, your rental should ideally remain occupied for most of the year, increasing your income potential. Compared to a long-term rental owner, you have the freedom to increase the rates and adjust prices as many times as possible.
The average pricing for Airbnbs in the U.S. had reached $208 per night in 2021. However, these prices are not constant; they fluctuate all the time. Therefore, if you have a short-term rental, you can easily adjust the price depending on the season and demand.
For instance, if your short-term rental is in a coastal area, the demand for houses will most likely surge during the warmer months. In this case, you can charge more during the summer, when the weather is more favorable for beach-goers.
Easier to Address Maintenance Issues
You may find it easier to address maintenance issues with a short-term rental. You can have it cleaned and inspected each time a tenant leaves and address maintenance issues before another renter arrives. This is important for you as the landlord because you can conduct routine inspections, prevent long-term property damage, and help maintain the value of your rentals.
If you want to launch your short-term rental, it's easy to get started. As long as it's well maintained and furnished, you just need to take a few good photos, write a description and add it on sites like Airbnb and TripAdvisor. You don't need to draft lease agreements or use a real estate agent. The entry barrier is quite low. You will, however, need a plan for ongoing maintenance and cleaning, and will most likely need to hire a housekeeper to keep up with the tasks, unless you're planning to oversee it yourself.
If you have your short-term rental in a desirable vacation area, such as near a beach or in the mountains, you can use it for your vacation as well. This short-term strategy allows you to block off some dates on the calendar and use the property for a vacation with your family and friends. You won't have to pay extra for accommodation if you go on a vacation, your rental will be there waiting for you.
One benefit of having a short-term rental is the tax breaks. As a homeowner or landlord, you need to be familiar with the tax laws in your state. You should also be aware of available deductions that you may be eligible for, which would help you to save on your tax bill. You can also deduct costs such as utilities, maintenance, and insurance related to the rental.
Want to learn more about taxes as a landlord? Have a look at our guidebook on taxes to make filing easier.
What Are the Cons of a Short-Term Rental?
While short-term rentals have some benefits, they also have downsides that you need to know as well. Here's a look at a few of the risks now:
Although short-term rentals can bring in more gross income, it's not guaranteed. If you are a vacation rental owner, you will be affected by the seasonality of the business. You'll be fully booked during the high season, but you might have no tenants during off-peak seasons. Bookings are not always guaranteed in this business which can affect your overall income. Additionally, short-term rentals tend to have much higher expenses than long-term rentals do, including increased maintenance and cleaning costs, supplies, and more. All things that can take a bite out of your rental income.
Renting your property to new people every day or each week increases the wear and tear rate. You have to conduct more maintenance, such as painting, to keep the property in good shape. Additionally, you'll need to update your property amenities and consistently stock items such as towels, sheets, toiletries, and other supplies, which increases your operating costs.
Depending on the location, you'll have increased competition from surrounding properties. The number of people using short-term rentals like Airbnbs in the U.S. was expected to reach 45.6 million in 2022. More people are looking for short-term accommodation; therefore, houses are swamped with interest by renters. To attract tenants, you need to find ways to stand out from your competitors.
Short-term rentals require more involvement overseeing the property. You'll be responsible for guest check-ins, maintenance, and cleaning. Therefore, if you don't live close to the property, or don't plan to oversee it yourself, then you'll need to outsource it.
You might encounter challenges with the local laws regulating short-term rentals. Some municipalities have stricter rules for these kinds of property. Depending on the city, your property occupancy might be limited to a certain period. Additionally, you might be required to collect an occupancy tax as well.
You could go through a third party like Airbnb or VRBO to list your short-term rental. The good thing about using one of these platforms is that they will do all of the marketing for you, and you'll most likely have lower vacancy rates as a result. However, in return they will take a percentage of your income. If you do decide to list the property yourself, marketing becomes essential, so be prepared to spend time on this task.
What Is a Long-Term Rental?
A long-term rental property refers to accommodation that is rented or leased to a tenant for a longer period, usually one month or longer. With these types of rentals, the landlord and tenant sign a lease agreement that dictates the lease period, monthly rent, and other terms and conditions.
Tenants pay their rent each month and assume the other expenses, such as utility bills. For long-term rentals, the property is usually an apartment, condo, or an entire family home. Long-term rentals are a popular investment option because they offer more stability and consistent income. Plus, they tend to produce decent cash flow, even if they're not in a hot vacation destination.
Who Is the Customer Base for Long-Term Rentals?
Long-term rentals have a larger customer base. They can be for families looking to settle down, individuals relocating to new towns, remote workers, digital nomads, or even people on extended vacations. If you have this kind of property, you will have fewer vacancy rates since the tenants will stay put for longer and usually occupy the property year-round.
What Are the Benefits of Long-Term Rentals?
Here are some reasons why it might make sense to set up your property as a long-term rental:
One of the advantages of going for long-term rentals is that you have an opportunity for consistent, reliable income throughout the year. As long as your property is occupied, you are almost always guaranteed a source of income that you can use to pay off your mortgage or generate a profit. This allows you to make financial forecasts, budget, and save for your future projects.
Compared to short-term rentals, there are no seasons, so you can maintain a steady rental price. The consistent cash flow will give you peace of mind. In addition, long-term renters reduce your expenses because they take care of their utility bills.
Whether you decide to manage the property yourself or hire a property manager, a long-term rental requires less time. You'll have less tenant turnover and won't have to worry about promoting the property as much. As a landlord, you'll spend less time worrying about the house and your source of income. This is less demanding than short-term rentals.
In addition, your tenants have signed a contract, so they know what is expected of them in terms of maintenance. You might have to handle some tasks, but it's less hectic and lower maintenance than managing a short-term rental.
Running a long-term rental property allows you to screen your potential tenants. Before renting the house, you can check their eviction history, income details, credit, and background. This will ensure that you get the best tenants to avoid any complications in the future. To get the best renters, you need to know the things to look for when screening tenants.
Every landlord would like to keep their vacancy rates as low as possible. Long-term renters usually stay for longer, which means you have a lower turnover. Your property will be occupied for longer periods, making it easier to manage.
Compared to short-term rentals, hiring a property manager to oversee your long-term rentals will cost you less. These long-term properties require less effort to manage, and therefore, the management fees will be lower. Additionally, if you go through a property manager, they can help you get qualified tenants much faster. They can handle all the paperwork and screening for you as well.
Wondering how to get qualified tenants quickly? Have a look at our article How to rent your property quickly.
Just like short-term rentals, long-term rentals offer tax breaks as well. There are many deductions that you may be eligible for, so make sure you keep track of your expenses. Insurance, maintenance, repairs, depreciation, and interest are all popular deductions.
What Are the Cons of Long-Term Rentals?
Here are some potential issues you may have putting your property up as a long-term rental:
Although these long-term tenancies can increase your financial stability and consistency, it's important to remember that you'll need to abide by the terms of the lease agreement as well. This means that you'll need to give required notice before raising the rent, and shouldn't end the lease without giving ample, and required, notice.
Local Laws and Regulations
As a property owner, you must follow certain laws and regulations before renting out a property. Depending on your location, you'll have different licenses, restrictions, and laws that you need to consider before leasing your property long-term. Ensure that you understand all the laws involved to avoid any potential legal issues.
Although the U.S. Census Bureau statistics show that the vacancy rate hit near historic lows in the first quarter of 2022 at 0.8%, vacancy periods can still happen. This means you'll want to factor vacancy rates into your projected cash flow. Usually, plan for about one month out of the year for vacancies, just to play it safe.
Lower Returns (In Some Markets)
Long-term rentals can be a good source of income, but it depends a great deal on the market in question. In some popular vacation destinations or urban areas that see a lot of visitors, it may make more financial sense to operate your property as a short-term rental. Of course, in many other markets, such as areas that don't see a lot of visitors, a long-term rental might be a better option. make sure you take the time to run the numbers in line with your local market before making your decision.
Short-Term or Long-Term Rental: Which Is the Best?
Both long-term and short-term rental properties have their pros and cons. Like any other investment, you need to consider which type of property will meet your needs. You need to factor in the location, market trends throughout the year, and management costs as well.
At the end of the day if you live in a hot vacation destination then having a short term rental might make sense. But for many landlords across the USA, the stability, ease of income and consistency that long term rentals provide makes them an ideal investment.
Looking to rent out your property? You can start by outsourcing your property management tasks. But first, see how much you could be getting for your property. It's fast and easy with the Renters Warehouse FREE rental price analysis. Get started today!
---
Back to Posts