Selling a Rental Unit That Is Occupied by Tenants
Renters Warehouse Blog
Back to Posts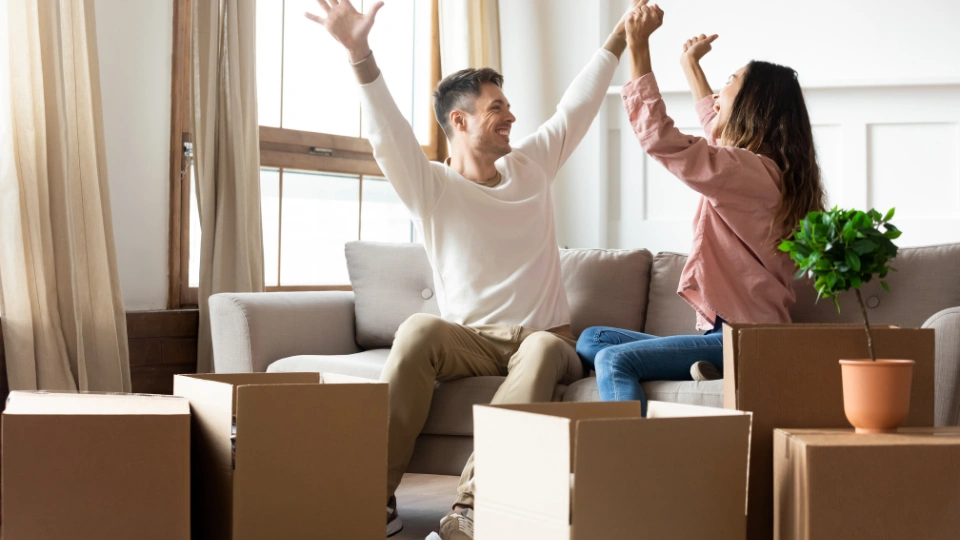 If you have a rental property that you need to sell, it can take time to understand the entire process. Whether you need the cash to buy a new property and increase your real estate portfolio or whether you'd like to cash-out some of your properties to fund your retirement, the sale can be seamless if you have done your research. However, selling a rental unit with tenants is a bit different than selling a vacant property. Still, in some cases, this can be an excellent option for investors who'd like to facilitate a quick and profitable sale, without having to cause their tenants any upheaval.
When dealing with an occupied property, you must first consider the legal and practical elements that are involved in the sale. You also have to review the lease terms, your tenant's rights, and the local laws before putting up your property for sale.
Having a tenant in your house can be a benefit or a deal breaker, depending on the situation and type of property. It all depends on your market conditions, your timeline, your rental agreement, and your existing tenant. So what are the things you need to know about selling your rental unit that has tenants? Let's take a closer look.
Can I Sell a Property That Has Tenants?
A lot of landlords struggle with the details, such as when it is the right time to sell their rental. Others are not even sure if they can sell a rental property if it has tenants. Fortunately, it is possible to sell a rental even if it still has tenants, there are just a few extra steps that need to be taken first.
Legally, in most cases, you can sell your property as long as you don't change the lease agreement terms before the sale. In some states, tenants can remain in a property after a sale until the lease agreement expires. Therefore, you won't have any issues selling your rentals as long as you take the right steps and involve the tenants in the process.
Unsure of when is the best time to sell your rental property? Check out our article.
Which Property Is Easier to Sell? With Tenants or Without Tenants?
With the median home price in the U.S. at more than $400,000, selling your rental property could be a profitable venture. But is it better to sell a property with tenants or without? This obviously will vary, depending on the tenant, the property, and the location of your rental.
Sometimes you can sell a property with tenants quite easily, especially if you are dealing with real estate investors looking to expand their portfolios. In this case, the investor can purchase the property much faster without a lot of complications and without a need to search for their own tenants. Individuals interested in becoming landlords or already working as landlords will also find this type of property ideal.
Although rentals can be a good source of passive income, you might be selling yours to cash out and use the proceeds to fund your retirement or to invest in something different. If this is your situation, selling the property with tenants may be easier for you because you don't have to wait for the lease terms to be over or go through the stress of an eviction. While your buyer pool will be smaller, since you'll be marketing to other investors, rental properties are in strong demand and many investors are willing to pay for them.
Selling the house after the tenants have moved out may be easier in some cases because it gives you a larger buyer pool. You can market the property to homeowners or investors. The new buyer can decide what they want to do with the property. They can live in the property themselves or rent it out as a short-term or long-term rental.
Since you have a larger pool of prospective buyers, you may get better offers. But again, this will depend a great deal on the local market conditions and the property itself, how it is performing as a rental.
What Are the Pros and Cons of Selling Occupied Property?
Before selling an occupied rental unit, you will want to weigh the pros and cons to help determine whether it's a good idea.
Pros of Selling an Occupied Property
First up, let's take a look at the benefits of selling an occupied property:
You Can Move the Property Right Away
First of all, the obvious benefit. When selling the property that's occupied, you can move quickly and won't have to wait for the lease to expire. This could allow you to take advantage of current market conditions or move according to your timetable. No need to wait.
You can often attract real estate investors if your rental unit already has tenants. It assures the investor that the property has the potential to make them money in the form of rental income. When a property is already rented and generating cash flow, it makes it easy to get started. If your property is in an area with a lot of renters, such as near a college, you are more likely to get interested investor buyers who are happy to have current tenants.
Cons of Selling an Occupied Property
Next, let's look at some of the downsides to selling an occupied property:
One of the main challenges of selling a rental unit with a tenant is that your buyer pool will be smaller. You might not attract a family looking for a starter home because you already have tenants. You will most likely only appeal to a pool of investors looking for income-generating properties. If your property is generating decent cash flow, then there will most likely be strong demand for it and investors who are willing to pay your asking price, but if it's not generating decent returns, then you could struggle to find an investor buyer. Since it's an investment, investors will be more strict than homebuyers in some ways. For instance, they will be concerned with the numbers and how much they might get from the rental property.
Note: A cash-flowing property in an in-demand area will almost certainly sell quickly to investors, but if your property is struggling to generate decent returns, it may be better to wait and sell it to homebuyers rather than investors.
When your house is occupied, it becomes difficult to show potential buyers around. Coordinating a scheduled showing with both the buyer and tenant can be difficult, depending on your tenant. You have to communicate and follow up with both of them to find a suitable time and give adequate advance notice to the tenant. Additionally, some tenants might not be comfortable with strangers in their homes. In this case, it becomes harder to organize showings.
Note: For situations where you're planning to sell with the tenant, it's important to have an up-front and honest discussion with your tenant. Determine whether they are willing to be a part of the process, or if they would prefer to wait until the lease is up and then relocate.
How to Sell a Rental Unit With Tenants
Now that you know the benefits and downsides of selling such a property, how do you make the sale happen? Here are some of the steps you need to follow:
Research the Local Laws
Before listing your property for sale, you must do a bit of research, especially if you still have tenants. Each U.S. state has tenant and landlord laws that you need to abide by. Ensure that you check them carefully to ensure compliance.
Consider using this Library of Congress database to look up your state laws, simply select the state and search for rental laws under your specific location. Once you get all the information about the sale of properties and other details, you can list your rental unit and start the sale process legally.
Review the Tenant Lease
When you get a new tenant, you need to provide a lease agreement that states who is responsible for what along with terms that each party must follow. If you decide that it's time to sell the rental unit, you'll need to review the terms you agreed on at the beginning. This is a legal document; therefore, you need to pay close attention to the details.
Confirm whether your lease includes the following details:
A sale termination clause

A notice period for showings and appointments that you need to schedule before a sale.

The lease term period
Take notes from the agreement and use this information to proceed with the sale process. The type of lease that you have will help to inform your decision on whether to sell the property occupied. For example, if you have a one-year lease and you need to sell quickly, it would make sense to sell the property occupied, however if you have a month-to-month lease, you'll have more options. In this case, it would be best to discuss with your tenant whether they would like to remain in the property or if they are happy to vacate the property at the end of the lease. In most states, you'll need to give them the appropriate amount of notice to vacate, usually around 30 days.
Let the Tenants Know
Whether you have found a buyer or not, it's better to notify the tenant that you are planning to sell the property. This will let them know that you will be marketing the house and that you might need to do some showings to potential buyers while offering them ample time to find a new home.
If you have a multi-family home, you can send a notification to everyone via email or text to simplify everything. Some of the details you should include:
Whether you'll have showings and when

The plan you have for the property

How long the notice for a showing will be

Details about how you'll communicate the potential sale

A recap on the state laws about the property sale and showing
By sharing this information, you'll make the process easier for your tenant. It also provides all the necessary information about the sale to help them prepare for incoming changes. Open communication with your tenants is essential.
Give the Tenant a Chance to Purchase the Property
If you are planning to sell your property, consider giving your tenants a chance to purchase it. If your tenant loves the home, they might have an interest in purchasing the property, and you may find that they agree to your asking price.
Market the Rental Unit
According to Census data, there are 19.95 million rental properties in the U.S. which contain 48.2 million rental units. In order to help your property sell quickly, you'll need to spend some time marketing it. Of course, if you go through a real estate agent, they'll handle this for you, but their scope of reach may be largely limited to homebuyers, rather than investors.
Note: At Renters Warehouse, we make it easy to sell your rental property. You won't need to do any of the marketing yourself. We'll take care of that for you when we list your property on our portal where it will get in front of investors from across the states who are ready and willing to buy.
Sign the Lease Agreement
Once you get a buyer who's ready to buy, the next step is signing over the lease agreement with the buyer and tenant. While the original lease will still be valid for the tenant, you need a new one to transfer the landlord's responsibilities to the buyer. Ensure that your tenant is fully aware of what's happening every step of the way to help ensure their cooperation.
During this step, ensure that the process is followed legally to avoid any transfer issues. You might consider involving a lawyer to confirm that everything is done accordingly. After the agreements are signed, you can transfer the security deposit to the new owner.
What Are the Marketing Considerations When Selling an Occupied Property?
As you market the property to potential buyers, you need to plan how to do it in order to attract buyers.
Here are some of the key things you'll need to consider:
Schedule Convenient Showing Times
When you get a potential buyer, you need to let them know the notice period for showings as agreed with the tenant. You need to stick to the tenant's schedule and timing requests for the showing process to go smoothly. You can always contact the tenant if you have a special request for an urgent viewing. However, if they are unavailable, you should stick with the agreed notice period.
Offer Assistance with Property Maintenance
To get potential buyers interested in your rental unit, it needs to be clean and in good condition. To achieve this, you can offer to assist with property maintenance. Hire a cleaning service to maintain the property when it's on the market to help it sell quickly.
Show the Property When the Tenant Is Not There
You might consider requesting that your tenants are not present when you have a showing. This will allow the buyer to view the property without any interruptions and increase your chances of closing a deal. Keep in mind that not all tenants will be comfortable with this, so do your best to work with them. To thank your tenants, consider giving them a gift card or another token of thanks for their cooperation.
Follow Up on Pending Rent
Before selling your rental unit, you need to ensure that all your tenants have paid rent. Potential investors buying properties that have tenants may be put off if you have a tenant who is not paying rent. If the tenant does not meet their rental obligation, you might have to ask them to move out or provide an eviction notice to ensure things are taken care of before you sell.
Are you considering buying a property with tenants? Here's what you need to know.
Should You Sell Your Rental Unit With Tenants?
That depends! Selling a property that's still occupied is doable, and in some cases, it can be an ideal option. These types of properties are highly attractive to real estate investors and landlords looking to expand their portfolios.
Before listing your rental unit, it's advisable to evaluate all the legal responsibilities, especially local state laws and the lease agreement. You need to sell your property within the legal framework. If you follow the right process, you'll transfer the property to a new owner without any legal issues.
At the end of the day, the decision to sell your occupied rental property depends on the local market conditions, your timeline, your rental agreement, and how cooperative your current tenants will be. If you're in a hot rental market and your tenants are on-board with staying in the home while you sell it, you might find that listing it as an occupied rental will prove to be the easiest option, and in some cases, even the most lucrative. It will also help to save you from the hassle of an eviction when you have current tenants who are happy to remain where they are.
At Renters Warehouse, we make the process of selling rental homes, simple. Our process allows tenants to stay in their homes, while allowing investors to ensure that they get the best price possible for their property. Once you've informed us that you'd like to sell your property (start by hitting the "sell it" button), we'll walk through the listing process with you, and then get your property listed on our site. It's fast, simple, and best of all, allows your property to get in front of a wider audience of investors who are ready to buy.
---
Back to Posts