Scope Out Your Options for Your Next Investment: 8 American Cities With the Most Renters
Renters Warehouse Blog
Back to Posts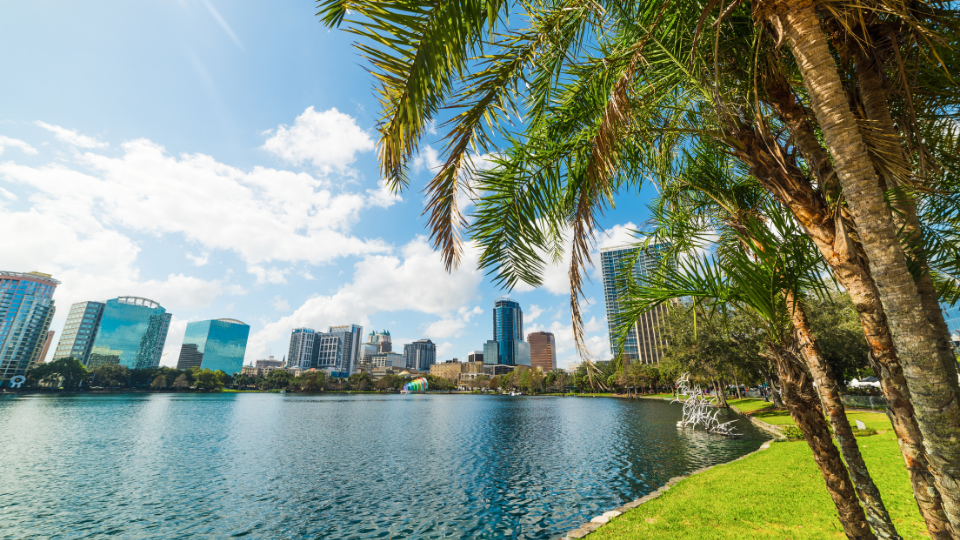 Tired of low vacancy rates? Then you may want to consider looking for a property in a location that has a high percentage of renters. While it's not the only factor that you should consider when assessing a potential market, it can be an important piece to the puzzle and a good first step when it comes to gauging rental demand.
When assessing the viability of different housing markets across the country, taking the time to scope out this detail can be a great place to start. Depending on inventory levels, there could be a great deal of competition for rentals, which means you'll have no problem finding renters. This means a reduction in your vacancy rates, and in some cases, the chance to increase your asking rental price as well.
Some cities across the U.S. are known to have a high amount of renters, in some cases, they even outnumber the number of buyers, an anomaly, considering that nationally, homeowners outnumber renters –the national homeownership rate is currently at 65.6%. (U.S. Census Bureau, 2021)
In order to make your next in-state or out-of-state investment easier for you, we have compiled a list of 8 U.S. cities with a very high percentage of renters.
Let's take a look now.
College Station-Bryan, Texas
Starting off our list is College Station-Bryan, Texas, where the renter population is a whopping 59.1%. This means that most people that you encounter will be renting or looking for a place to rent rather than buy. Excellent odds as an investor!
So what makes College Station-Bryan so appealing? According to NuWire Investing, in Texas, the cost of living and conditions for investing favor the investor. In College Station-Bryan, home values are almost on par with the national average of $284,600, with the average home in this city hanging around $260,590. And with a low homeownership rate, you won't find that you have as much competition from homebuyers when putting an offer in on a property. You will have to compete with investors, though.
See housing stats and market information for Brazos County (College Station-Bryan, TX)
If you thought the statistics above were impressive, you'll be excited to hear that Waterbury, Connecticut boasts a renter market of 60.9%. The "brass city's" population has grown 12% since 2010.
Average rental costs in Waterbury are at a steady $875 for a 1-bedroom, while median home costs are only $175k. And if you're planning to rent out a bigger space, rental units for 2-bedroom spaces have gone up by 10% over the past month - this indicates that tenants are looking for more space and are willing to pay for it, too. Over 50% of rental units in Waterbury are listed between $1,000 and $1,500 a month, and 39% of homes, in particular, are renter-occupied.
Note: Keep in mind that Connecticut has some of the highest property taxes in America, so be sure to keep that in mind when assessing the viability of potential investments.
See housing stats and market information for New Haven County (Waterbury, CT)
The birthplace of Route 66, Springfield, Missouri is currently home to a high percentage of renters.
Some 60.5% of the population is renters and 61.5% of people are living in single-family homes, which means that this city could be a good place for your next SFR investment. The median rent for a 3-bedroom in Springfield comes in at $995 per month, and the city boasts great job diversity. Affordability, coupled with good job prospects indicates that it could be a good place for a rental investment.
The area has great long-term investment potential as well. The appreciation rates of homes in Springfield have remained on par with the national average, which means that if you decide to bow out and sell your investment property, you'll have almost certainly made money on the property.
In addition, Springfield is a college city, which means student housing opportunities are plentiful. It's said to have a small-town feel with big-city diversity. If student housing appeals to you, this is definitely one city you'll want to consider diving into.
See housing stats and market information for Christian County (Springfield, MO)
Featuring views of the Manhattan skyline and an easy 20-minute commute to NYC, Jersey City has a renter population of 68.7%. With a surging population growth to accompany it, it's difficult not to be tempted to invest in this northern American city. Although median home prices are quite high at over half a million dollars, it's a tremendously popular city for renters with over 70% of households renter-occupied.
Average rent sits at a high $2,700 but can go up to $3,500 in the wealthiest neighborhoods. Finding the ideal property for you depends on your budget, but you can be guaranteed that your property will find occupation in this historic and desirable city.

See housing stats and market information for Hudson County (Jersey City)
We are back in Connecticut but this time in the lovely city of New Haven, which boasts a 71.4% renter population! Yes, you read that right! With a percentage that high, nearly three out of every four people that you meet could be renting or looking to rent.
The beauty of New Haven is that there are a variety of neighborhoods that you could potentially invest in. Whether you're looking for a housing unit with few amenities or wish to invest in a luxury unit, you have the potential to do so in New Haven. Average rent in New Haven is quite high compared to the national average for a city of its size and comes in at $1,808 a month.

Considered one of the best places to live in Connecticut, it may be worth exploring New Haven for your next investment opportunity, as market trends seem to indicate it may be one of the hottest markets in the country. The average home value in New Haven is currently $222,877, so below the national average. It's important to note that it is currently a seller's market which means there are more buyers looking to invest than there are properties on the market. This will require you to be very competitive with your offers.
See housing stats and market information for New Haven County (New Haven, CT)
Some 64.3% of Orlando's 255.5k population are renters. And it's easy to see why renting in Orlando is so appealing. With the great weather, theme parks sitting in your backyard, great shopping, and high employment rates, Orlando appeals to any person or family looking for adventure.
While Orlando definitely has a strong seller's market, appreciation of homes is forecasted to continue to go up. In addition, Roofstock says it's one of the best places to buy a rental property in 2021. Your rental unit can become either a long-term rental unit or a short-term vacation rental, depending on how much time and opportunity you have to invest in the property.
Wondering if short-term rentals are the right investment for you? See: Short-term Vacation Rentals: Everything They're Cracked Up to Be?
See housing stats and market information for Orange County (Orlando, FL)
Since we are diving into the beaches of sunny states, next on our list is Inglewood, California which boasts a 64.3% renter population. Compared to other cities in California, Inglewood has lower-on-average rental prices which makes it an appealing choice for renters. Even though rent prices are lower, they are still $1,500-2k on average which is above average on a national scale, and great for you, as an investor.
With absolutely stunning properties, many of which are turnkey ready, your investment unit is likely to have minimal vacancies and a great return on investment in Inglewood. Keep in mind though, that rent control measures are in place in Inglewood, so be sure to factor that into your long-term investment plan.
Another California city to investigate? Glendale. This city has 65.9% renters.
Want more information on the benefits of a turnkey property? See: It's Not Turnkey, It's Real Estate Investing.
See housing stats and market information for Los Angeles County (Inglewood, CA)
Let's go back to the East Coast now, and have a look at Brooklyn, New York. Rental prices average $3,125 a month in Brooklyn. When coupled with the rental occupancy of 70.4%, it's easy to see the appeal of this diverse, artistic, and booming city. Brooklyn has a variety of neighborhoods which means property investment costs vary, as do rental prices.
In the last year, Brooklyn saw the highest number of new lease signings which had a boost of nearly 133% over the previous year, indicating strong demand for rentals.
Of course, it's important to note that investing in Brooklyn isn't for the faint of heart. This city, like many major cities, offers low average rental returns of 4%; largely due to the extremely high cost of housing. It's also important to note that New York has rent control measures in place. Still, properties in major cities tend to have high appreciation rates, and this certainly includes Brooklyn. Brooklyn real estate has appreciated 68.09% over the last ten years.
See housing stats and market information for Kings County (Brooklyn, NY)
So there you have it! Eight cities with very high renter populations. There's no doubt about it, these areas are booming, but as always, it's important to do your research before diving in. Once you've found an area that looks promising, delve a bit deeper. Assess the employment numbers, the health of the local economy, available housing inventory, and the running costs along with factors such as rent control and property taxes.
Finally, be sure to take a look at what your projected returns will be as a percentage of your investment, and determine whether you're looking for cash flow or appreciation. By running the numbers, you'll be able to ensure that you're getting a property that'll produce returns that you personally are looking for; one that'll be a great addition to your portfolio.
Looking to find an investment property that's outside of your home state? At Renters Warehouse, we make the process easier for investors by giving them the localized data that they need to make informed investing decisions. Search our inventory to find investment properties for sale.
---
Back to Posts