Renters Warehouse and Media Bridge Advertising to Title Sponsor "Pull For Pride" Event!
Renters Warehouse Blog
Back to Posts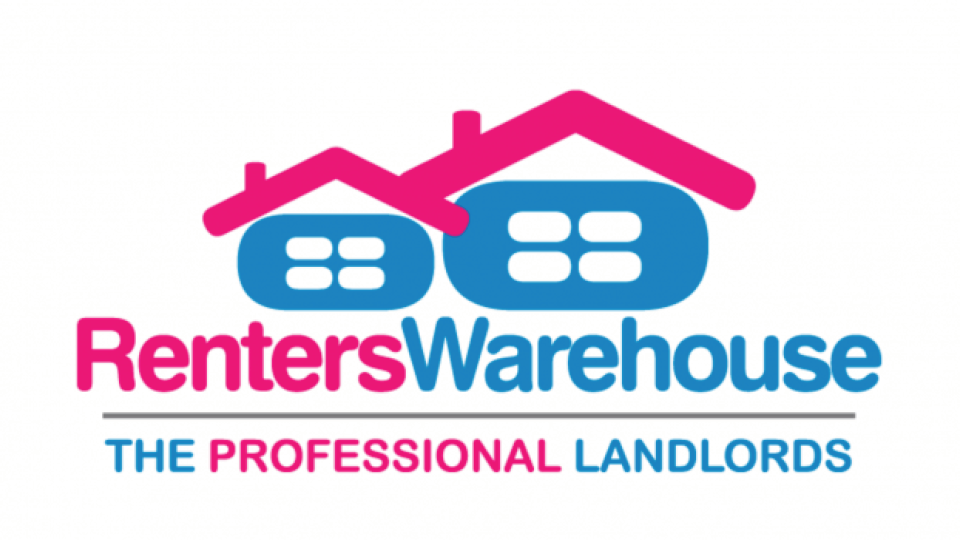 On Saturday, June 24th, the Movement Minneapolis will host a unique fundraiser co-title sponsored by Renters Warehouse and Media Bridge Advertising - a deadlift-only competition to raise money and build awareness for the city's homeless youth. Cheekily titled "Pull for Pride," this active, inclusive, festive event will kick off Pride Weekend and highlight the power of a community's strength.
Co-hosted by the Women's Strength Coalition, "Pull for Pride" will benefit Avenues for Homeless Youth, a nonprofit dedicated to provide housing, basic needs, and supportive services to help homeless youth, so often a segment of our population that feels powerless in the face of trauma and abuse. Avenues is one of the few Home Host programs available for LGBTQ homeless youth.
"Avenues has implemented an innovative and truly socially disruptive program that can interrupt the cycle of homelessness," explained Mark Schneider, General Manager, The Movement Minneapolis. "I was inspired to support them after reading a quote from one of their youth 'My Dream? To be the baddest-ass father a young person could ever imagine.' Any program that can take a teenage male out of homelessness and inspire him to be a great father is definitely doing something right!
Schneider is also thrilled to have local household names as title sponsors. "I'm excited Renters Warehouse and Media Bridge advertising signed on as presenting sponsors," he said. "They have not only supported the event financially, but as leaders in their respective fields, have guided us to bring more public awareness to Avenues and their mission."
The event itself, which will take place the morning of Saturday, June 24, from 10 a.m. to 1 p.m., takes an unconventional "friendly competition" approach. Up to 45 participants will take turns deadlifting progressively higher weights. The deadlift, for the uninitiated, involves stepping up behind a loaded barbell, grasping the bar, standing up with the weight and setting it back down on the ground. It is a simple lift that is imbued with meaning: coming forward to face a challenge, and succeeding through the simple mechanism of one's own strength.
"Pull for Pride" participants will face their own unique challenges and demonstrate their own unique strength. Together through this competition -- and combined with four concurrent meets happening nationwide -- they will gather their strength and join forces to support a community in need. Each participant will be responsible for raising funds leading up the event; community members and attendees will also have the opportunity to make charitable donations on the day of the event.
Renters Warehouse, one of the largest and highest reviewed property management companies in America, is excited to be co-sponsoring this event as well as Pull for Pride events in D.C., San Francisco, and New York. "We are thrilled to be a part of such an amazing event -- not only does it celebrate the diversity of our community, but it allows Renters Warehouse to help homeless youth," said David Sommer, EVP of Operations at Renters Warehouse.
In true "Pride" fashion, this deadlift-only meet is completely inclusive of all people and strength/skill levels. Unlike traditional meets, Pull for Pride is non-gender specific (open to trans and cis, intersex, agender, non-binary, women, men), and prescribes no dress code or weight classes. If you want to lift, you get to lift.
Founder and CEO of Media Bridge Advertising, Tracy Call, who has been buying media for Renters Warehouse since it started in 2007 is proud to be partnering with its client on such an incredible cause. "This event epitomizes the spirit of Pride across America, and the responsibility of communities to support each other," said Call. "As the agency of record for both Renters Warehouse and Pride itself, we couldn't be happier to be a part of Pull for Pride and all that the event stands for."
For more information on how you can get involved to help make the inaugural "Pull for Pride" event a success, please reach out to Mark Schneider at [email protected]. There will also be a limited number of spots available for press and media participants to discover their own strength by taking part in the competition.
---
Back to Posts