Rent Estate(tm): The New American Dream
Renters Warehouse Blog
Back to Posts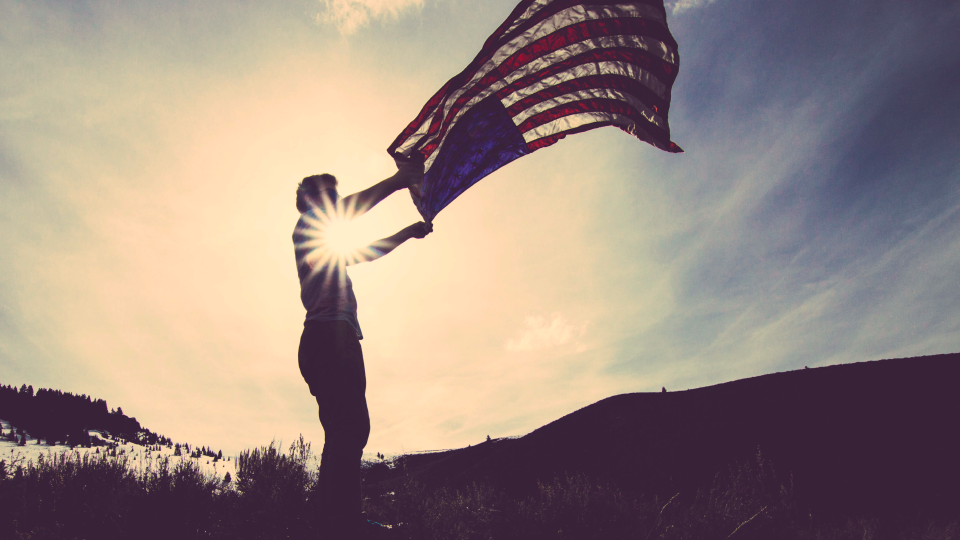 The American Dream. For the Boomer generation, this was synonymous with marrying young, owning a home, and starting a family. That is until the Great Recession hit, leaving millions of Americans unemployed and upside down on their home mortgages. Homeownership, peaking to all time highs in 2001-2006 suddenly crashed. In the years to follow, homeownership rates reached staggering lows, but interestingly, rentership levels were steadily rising. The Rent Estate(tm) Revolution was brewing.
Fast forward to today, the Millennial generation has flipped the traditional "American Dream" notion on its head, reshaping the ethos of what it means to be successful in America. Not only have attitudes shifted toward homeownership, but due to record high student debt, Millennials are simply being priced out of the market. Today, of the approximate 125 million households in the United States, about 34% of them are renters. That is a whopping 43 million households renting properties owned by real estate investors. And of those single-family rentals, 8.6 million are held by investors owning a single property, disproving the common misconception that the millions of SFR properties in the U.S. are owned by large, Wall Street institutional investors. As Daren Blomquist, senior vice president of ATTOM Data Solutions mentioned in a recent National Real Estate Investor article, even the largest investors in SFR have slowed down on purchases in 2017, not deploying a lot of capital for new acquisitions. The reality is that over 88% of the market is held by small investors owning between 1 and 10 rental properties. While it may come as a shock, 48.7% are owned by investors with only one rental property!
As rentership continues to be the preferred housing option, providing more freedom and mobility, three main forces have been fueling the movement for those entrepreneurs ready to capitalize on the opportunity being presented in the housing market: technology, data, and a growing network of resources to manage your assets.
Technology
It's not news that the Information Age is upon us. The internet has revolutionized most aspects of modern life and real estate is not to be left out. Investors are more empowered than ever before to participate in the real estate sector. Whether it's finding and analyzing prospective properties, marketing to tenants, gaining vital information about how to become a landlord, lining up financing, or finding a property manager to handle the day-to-day requests and operations, technology has played an integral role in the evolution of the real estate investment community. It's also helped eliminate the geographic limitations that were once a significant challenge for investors. If an investor's home market doesn't present a viable investment opportunity, technology allows for them to facilitate a more profitable transaction elsewhere while connecting them with the resources needed along the way.
The Iceberg Report recently unveiled that 52% of investors would prefer to buy in their own city. 27% want to stay in their own neighborhood. Only 16% are willing to diversify into other markets with better returns. For those investors savvy enough to recognize that opportunity lies outside of their home geography, markets with growing populations, rental demand and distressed inventory tend to be more attractive options. Markets drawing investor attention include Dallas, Orlando, Atlanta, Memphis, Cleveland, Detroit, and many markets within the Rust Belt.
Data
As briefly mentioned above, access to data has never before been so readily available. Investors are able to analyze multiple outside markets and properties without leaving the comforts of their own living room. Publications like The Iceberg Report have put sophisticated data within reach, moving real estate from being held exclusively in the hands of the elite and into grasp for the everyday investor looking to take advantage of a rapidly evolving asset class. Not only have government sources like the Census Bureau and Bureau of Labor Statistics become more robust in their offerings, but specialized data companies have begun entering the space and honing in on the metrics investors rely on most. RealtyTrac, RentRange, and ATTOM Data are just a few of the housing and rental market analytics firms making data easily and readily available to those who want it. Whether investors seek data on markets with highest gross yields, most distressed inventory, or simply the top investment markets for their strategy, the data needed to pinpoint top investment opportunity is more attainable than ever.
Resources
Finding properties is one of the easier aspects associated with investing in real estate. It's the management of long-term buy and hold properties that often becomes burdensome for investors. Whether you own 50 rental properties or are ready to get the first one under your belt, it's almost silly not to leverage a professional third-party property manager to handle the operational side of your investment. New landlords can sometimes underestimate the work that goes into managing rental properties. Finding quality tenants, handling maintenance requests, collecting late rent, and even dealing with evictions become part of your daily life. For those investors looking to supplement their incomes through investment properties, this can quickly become more than they bargained for. A qualified property manager takes on the heavy lifting for investors. Instead of being bogged down by the day-to-day, they are able to focus on bigger priorities like growing their investment portfolios.
There's no doubt Rent Estate is here to stay. As President Reagan's Economic Policy Advisor, Dr. Arthur B. Laffer remarked, "Renting is indeed the new owning for millions of people, and for ordinary investors, Rent Estate represents a significant opportunity that should not be ignored." Whether you are a Baby Boomer, Gen Xer, or Millennial, you can participate in the single-family rental revolution. Homeownership rates in the U.S. are going to continue trending down, meaning renters will soon outnumber homeowners in this country. The Urban Institute projects that 59% of the 22 million new households expected to form between 2010 and 2030 will rent, while only 41% will buy. National vacancies rates have hit 20-year lows and aren't expected to rise anytime soon. By choice or lack of financial ability to buy, most renters won't soon be converting to homeowners. The New York Times revealed that as the number of renters with a rent-to-income ratio exceeding 30% continues to skyrocket, prospective buyers will remain unable to stash away savings for a down payment on a home.
Ready to build your wealth through investing in buy-and-hold real estate, a growing asset class with proven demand? The sooner you start, the better. For information on how to become part of the Renter Nation, don't hesitate to reach out to our top-notch team of experts. Renters Warehouse is the nation's largest residential property manager, geared toward bettering the lives of investors and tenants by offering excellent customer service and property management solutions.
Contact us: (866) 629-0585
---
Back to Posts