Paw-sitively Great Ways to Help Your Rental Appeal to Pet Owners
Renters Warehouse Blog
Back to Posts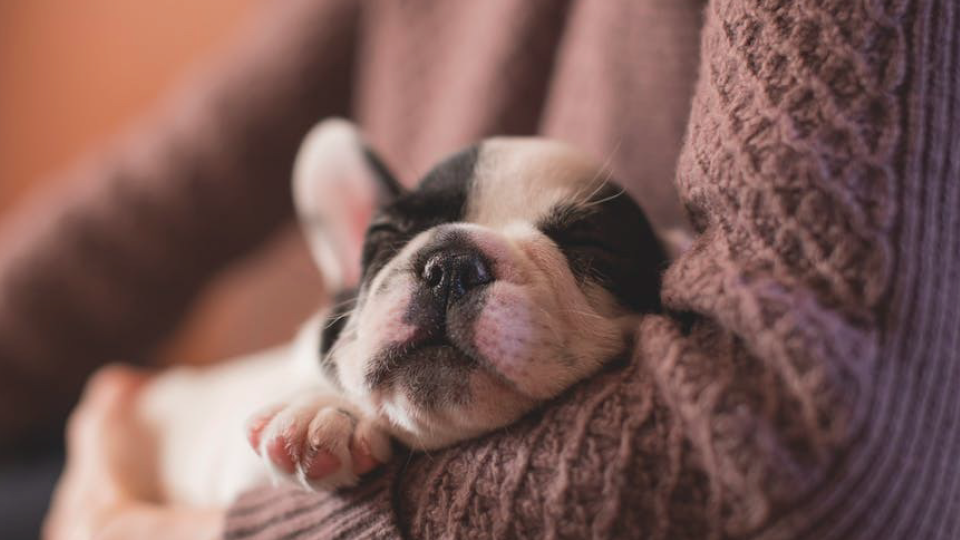 Thinking of making the switch to pet-friendly rental units? You wouldn't be alone.
Many renters today have pets; and are in need of pet-friendly accommodation. Landlords are discovering that opening the door to pet owners can help a property to rent faster -and for longer than their no-pets counterparts. In many regions, saying 'yes' to pets will give you a distinct advantage over other properties on the market, allowing you to charge more rent as well.
Of course, there are a few things that you'll want to do before you scratch out that 'no-pets' clause in your lease. In addition to adjusting your terms on the lease, and charging a bit more for rent, you'll also want to take steps to make your rental property as attractive to pet owners, and dare we say it, as paw-some as paw-ssible! While you're at it, it may be worth pet-proofing some areas to help minimize potential damage as well.
With this in mind, let's take a look at a few things that you can do to create the best pet-friendly rental on the block. Here's how you can sweeten the deal! Woof!
Install Some Fencing
While it might not seem like a big deal to you, fencing can be a deal-breaker for many potential tenants who have pets. Fencing allows dogs to spend time roaming outdoors, which is vital for burning off extra energy. If you have a yard, adding fencing to your property would be a good way to move your rental to the top of the list.
Consider Your Landscaping
Next, you'll want to consider the rest of the outdoors as well. Take a walk through your yard and look for potential problem areas. This might include gaps in fencing where a dog can burrow through, or any other places that could enable an escape. Once any holes are repaired, you'll want to turn your attention to the types of plants that are growing on your property. A few plants that you'll want to avoid include iris, daffodil, foxglove, lily of the valley, and monkshood -they're poisonous to dogs. Plants that get thumbs-ups from pups are lavender, rosemary, mint, blueberry bushes, and wheat grass. While you're at it, you may want to consider incorporating urine-resistant plants such as Japanese spindle tree and Redtwig dogwood.
Watch the Pesticides
If you're allowing pets, you'll also want to steer clear of harmful herbicides, fertilizers, and pesticides. Instead, stick to pet-safe organic versions, and dog-safe lawn care practices.
Add Pet-Friendly Walkways
If you're thinking of adding a fence or doing some landscaping around your property, you'll want to consider adding in some dog-friendly paths around the yard. Fence lines are a good place to add gravel since dogs tend to patrol the perimeters, wearing down the grass in these areas. When creating paths, look to use gravel or wood chips that won't get stuck in fur and tracked into the house.
Add a Digging Pit
If you really want to get fancy, you could consider adding a digging pit for dogs to play in. Cover the pit with pine straw or cedar chips to create a great place for tenants to hide bones; training a dog where to dig and helping to discourage digging in the yard itself.
Install Pet-Friendly Flooring
Moving indoors now, wipe your paws! When it comes to pet-friendly interiors, your best option is to avoid carpet altogether, especially in high-traffic areas. Carpet not only attracts pet hair, it also absorbs urine, holds odors, and traps stains. Wood floors are also a risk; large dogs can scratch the wood with their toenails, which means you'll have to do some sanding and refinishing from time to time. Although it requires an initial outlay, ceramic tiles are, hands down, the best option for animals. These tiles are durable and hold up well to wear and tear. If you're looking to keep costs down, though, laminate is a good and budget-friendly alternative.
Include Pet-Friendly Features
A surprisingly high number of cats fall out of windows, so if you're going to allow cats make sure the screens are sturdy and properly installed. Another pet-friendly measure would be to install a cat or doggy door to provide animals with easy access to a fenced-in yard -well-exercised pets are much less likely to cause damage to the house. Finally, a flexible shower head hose for the bath is a must for bathing dogs!
Be Competitive With the Rent
Many landlords assume that since the pet-friendly accommodation is scarce, they can charge excessive rent. But while pet-friendly digs may be hard to come by, it's important to keep your rent competitive too. Be sure to have a look at other pet-friendly rentals in the area to see what they're going for. Keep in mind too, that subconsciously, most owners would rather pay a bit extra in rent, rather than a designated 'pet rent.' You may also want to consider charging a higher security deposit to cover any potential pet damage. Just make sure it's legal to do so in your state.
Emphasize Nearby Amenities
Is your rental close to dog parks or other open space where tenants could walk their dogs? Is it on a quiet and safe street? Be sure to emphasize the aspects of your property that will appeal to pet owners if you're looking to attract people with pets.
Provide Pet Amenities and Move-In Gifts
Finally, one way to give your new occupants a warm welcome is by leaving some welcome treats in the rental. Sign your tenants up for a pet box subscription service, or leave a gift basket of treats and toys on the table. You could even throw in a gift card for a local dog groomers, or some pet grooming supplies -who knows? It might help to encourage regular grooming! For landlords who have apartment complex or multi-unit building, the amenities can get even fancier. Some complexes offer perks like meetups for pet-owners, as well as pet spas and agility parts.
Finally, if you're thinking of allowing pets in your rental -don't let this list scare you off! You don't have to implement all of the above tips at once, ripping up the carpet and installing fencing. Instead, the best place to start is with small, do-able steps. Plan to upgrade to tile when the carpet reaches the end of its life, ensure that the window screens are all intact, and take stock of the yard to ensure there are no potential hazards or unsafe plants. Then get your lease in order, and start opening your doors to pets -and their owners! The benefits of being a pet-friendly landlord are yours!
At Renters Warehouse, we provide helpful tips and resources for pet-friendly landlords as well as tenants who are looking to help their pets put their 'best paw forward.' Learn more today!
---
Back to Posts