Landlord Checklist: 12 Things You Need to Be Prepared for With New Tenants
Renters Warehouse Blog
Back to Posts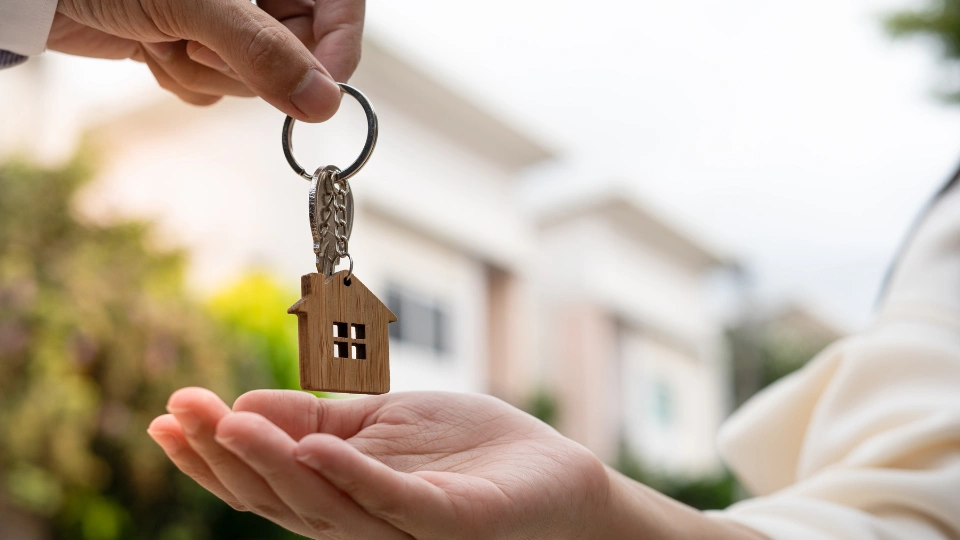 When it comes to renting out a home, there's a lot to keep in mind. Especially if you're a new landlord and you're trying to get everything together for the first time.
In between sourcing and screening tenants, ensuring that you've covered your bases with policies and rental agreements, and making sure that the home is in good, habitable condition before your tenants arrive, there's a lot to do.
But there's no need to stress. The good news is that there's a lot that you can do ahead of time to help make the transition easier, for yourself and the new tenants alike. Getting yourself off to the best start possible will go a long way in setting the tone for the duration of your renters' tenancy, so it's worth spending some time to ensure that you've covered all of your bases before you welcome the new tenants in. In this article, we'll take a look at a list of things that you'll want to be prepared for with new tenants. Making a list will help to keep you on track and save you from worrying that you've forgotten something. With this in mind, here's a look at some things that you should do when renting out your property.
What to Do When Renting Out Your Property

Fix Any Safety Issues and Repair Damages
A tenant's safety is a landlord's top priority. To ensure your tenant's safety, you'll need to perform routine inspections on the property. You'll also want to do an inspection before new tenants move in.
Depending on your state, there may be certain safety precautions that you'll need to take before a new tenant moves in. Generally speaking, though, landlords should install high-quality smoke alarms in their units, as well as carbon monoxide detectors in every room with a fuel-burning appliance, like the kitchen.
Here are things that need to be checked for your rental property to be viable to live in:
Plumbing, electrical, and

HVAC systems

The building infrastructure like stairs, roofs, floors, and walls

Hot water heating systems
Exterior structures and outbuildings

Ensure that there is no vermin or rodent infestation and environmental contaminants such as mold, lead, and asbestos




If the property had another tenant, the landlord should repair any existing damage and address potential hazards. Take a casual walk through the property and identify maintenance areas. It could be a broken tile, window or lock, or even a hole in the wall. Verify if the smoke detectors and carbon monoxide detectors are working. Check for signs of mold and lead-based hazards. Make a list of all the things that need repairs. Note that if there is any damage that was caused by outgoing tenants or their guests, that goes above, and beyond normal wear and tear, then the tenant may be liable for the repairs. You may be able to withhold a portion of their security deposit to address these repairs if this is the case.
Depending on the assessment, you can do your own repairs and maintenance or schedule professional home repair services.
Price Your Rental Unit


You'll also want to carefully price the rental unit correctly to attract the right tenants. You can compare the cost of similar rental properties in your area to get an idea about the market rate for your own rental.
Clean the Property
Whether the property is new or another tenant was living there, a thorough professional cleaning is important. It is your responsibility as a landlord to provide your tenants with a clean space to move into. You can hire a professional cleaning company to clean the entire property, including carpets.
Your property's curb appeal can be a deal breaker since it is the first impression potential tenants get when they visit the rental, so make sure the lawn is cut, and the exterior is looking its best as well. Ensure that the exterior is clean and well-manicured. Pull out dead plants and weeds, trim the trees, and prune the flowers. You might also consider hiring a professional landscaper to make your yard even more attractive and polished.
Looking to amplify your property's curb appeal? Check out our article for more tips and tricks on generating better rental income.
Look for Electrical, Plumbing, and Heating Issues
Before a tenant moves in, ensure that all utilities are functioning well. Make sure that the heating system is properly working and have it serviced if it's due. Check the lights in every room to ensure that they are operational. Replace any bulbs that have burned out. Check your plumbing for clogs and leaks and have them addressed immediately. Be sure to check over the shower, washing machine, dryer, refrigerator, and dishwasher to ensure that everything is in good functional order.
You might also consider getting your Energy Performance Certificate (EPC) or equivalent. This certificate shows how energy efficient your property is. EPC ratings are critical in rental advertisements. A good rating could help you generate a higher rent as well as better tenants. A property with a low EPC rating is harder to keep warm during winter and is expensive to operate year-round.
Change the Locks
If there were previous tenants, you'll want to change the locks before a new tenant moves in. This step is a security measure for your tenant and a precaution against possible legal issues as well. Change all the door locks that are easily accessible from outside. These include the balcony door, front door, garage door, side gate, mailbox, and outdoor shed. While changing locks each time you get a new tenant is important, it can also be costly and time-consuming. Because of this, many landlords are embracing the wireless commercial door lock system (keyless access). This new technology works in such a way that you can only unlock a door using a keycard or mobile phone.
The keyless entry system allows landlords only to change the access codes rather than the entire lock once a new client moves in.
Carefully Screen the Applicants
To start, make sure you take the time to create a good online application that you can link to on the rental ad.
Once you place your rental ads, you will likely get many interested applicants reaching out to you. So how can you find a qualified tenant? For starters, you will need to look at their rental history, employment status, and financial stability.
Is all this screening necessary? Absolutely! It will help you determine your tenant's ability to pay rent on time and follow the terms of the lease. Still, it's important to ensure that you run each applicant through a fair and equal screening process, and only ask questions that are relevant to their ability to pay the rent and uphold the lease.
Ask If There Are Any Special Tenant Requests
Some tenants may have special requests, so be sure to include this in the landlord checklist. Some common requests include:
A disability accommodation request, such as a service dog

Painting the walls another color

Installation of a washer and dryer before moving in
In case of a service animal, a landlord is legally bound to take appropriate actions to accommodate the tenant. But if the request is more of a want than a need, you can choose whether to consider it or not.
Also, remember to add the tenant's special request as a clause in the lease agreement. For example, if the tenant requests re-painting, include the amount it will cost you to do the job in the lease. This way, you will have written proof that the tenant agreed to the terms.
Create the Lease. Review and Sign It With the Tenant.
After finding a new tenant, you need to create an appropriate rental agreement. A standard lease agreement form includes:
The terms of the agreement

The names of all parties involved (landlord and tenant)

Terms for security deposit and other applicable fees

The amount of rent to be paid, at what intervals, and the preferred method of payment

Agreement of maintenance

Prohibitions (illegal activities and disruptive practices)

Right to keep or not to keep pets

Limitations of tenancy

Accountability for damage to the property

Right of entry
The right of entry indicates the conditions under which the landlord is allowed access to the property. For instance, when doing maintenance or repairs.
After drawing up your lease agreement, it's a good idea to have an attorney look it over first to make sure it's enforceable. Then, go through it step-by-step with your tenant to ensure they understand what they are about to sign up for. If both parties (landlord and tenant) are satisfied with the lease terms, sign and date the agreement.
Collect the First Month's Rent and Security Deposit
As a guideline, always collect the first month's rent plus the security deposit before a new tenant moves into your property. However, there are some exceptions to this rule in some states. For example, if the tenant is receiving housing vouchers, you can allow them to move in and pay rent later. For the security deposit, they should have it available and agree to the terms that pertain to the potential loss of their security deposit. Be sure to read up on the real estate legislation for your state to see what rules your state has regarding security deposits.
Go Through the Move-In Checklist
The move-in checklist is a document that indicates the condition of the rental unit at the time a new tenant is moving in. It proves that the house is safe and habitable and that everything is intact. The landlord should go through the list together with the tenant.
This document is helpful, especially at the end of the tenancy if any dispute arises over security deposit deductions.
The move-in checklist includes the following:
The property address

Tenant's name

Move-in date

End of the lease

Condition of each room in the house (at the time of moving in and out)

Inspection results (during move-in and move-out)

Proof of availability and functionality of safety devices, like smoke alarms

Landlord's signature

Tenant's signature
Provide the Tenant With Emergency Contact Information
Provide the tenant with your contact information should they have emergencies, questions, or complaints. Ensure that your communication mode has prompt responses and let them know your availability. For example, they should only call within business hours unless there is an emergency.
Inspect Your Property
A pre-move-in inspection helps to establish the property's habitability and document the condition that it's in before tenants move in. An inspection should check the condition of the property and document the condition with photos as well.


Essential Steps to Take Before Handing Over the Keys to the New Tenant
Now that you have inspected the property, ensured that it's in good, habitable condition, received and screened different applications, and settled on a qualified tenant, what should you do next?
Once you've found a tenant, here's a look at some things that you can do to help get things off to a great start.
Notify the Tenant -

Inform the qualified tenant that their application has been approved. Simply give them a call and share the great news! Let them know that you'll start drawing the lease agreement immediately and that it will require their signature. Confirm with them some important details to be included on the lease, for example, the duration of the lease (usually, a month-to-month lease is best) and the date they plan to move in. You'll want to confirm that they're happy to pay the first month's rent and the security deposit as well.




Change Your Ad to Under Application -

At this point, you don't want any more calls or emails, so change your listing to reflect the fact that the property is pending application.

Draw Up the Lease -

Download the residential tenancy agreement or fill it out on your computer. Let the tenant sign first before you sign.

Email the Tenant the Lease, Rent, and Bond Information -

Be prompt in sending this information as it gives a great impression to your new tenant. If possible, meet up with the tenant and let them sign the lease agreement in person. This way, you will be able to point out the

key tenant-landlord responsibilities

indicated on the lease. For example, how they should communicate maintenance requests or repairs and what happens if they default on rent.

The Signing of the Lease and Payment of Rent -

Once the tenant signs the lease and pays the first month's rent, together with the deposit, you've officially leased the unit. Now, take down the ad from all the sites you posted. This should happen within 48 hours of accepting the qualified tenant.

Give the Tenant a Receipt -

A receipt is a confirmation that you've received the payment. It's professional, and it's important for your records as well.




Complete the Condition Report -

You can do this a day before the tenant moves in. The report states the condition of the house at the time of leasing and should be signed by both the landlord and the tenant. After this, you can hand over the keys to the new tenant.

Having a list will help you to remember the finer details that you're supposed to handle before a new tenant moves into your house, and can help you to sidestep a number of potential pitfalls–helping everything to run like clockwork. Whether it's your first time, or your tenth time, renting out your house, the above tips will help everything to go as smoothly as possible. So make sure you make preparations ahead of time so that you're not caught out by anything unexpected when your new tenants arrive.
Looking to rent out a property for the first time? See how much you can earn from your property. Get started today with our Renters Warehouse free rental price analysis. Or, see for yourself how to remove the stress of finding a qualified tenant with a qualified property management company.
---
Back to Posts