How to Increase Your Rent...Without Breaking the Bank
Renters Warehouse Blog
Back to Posts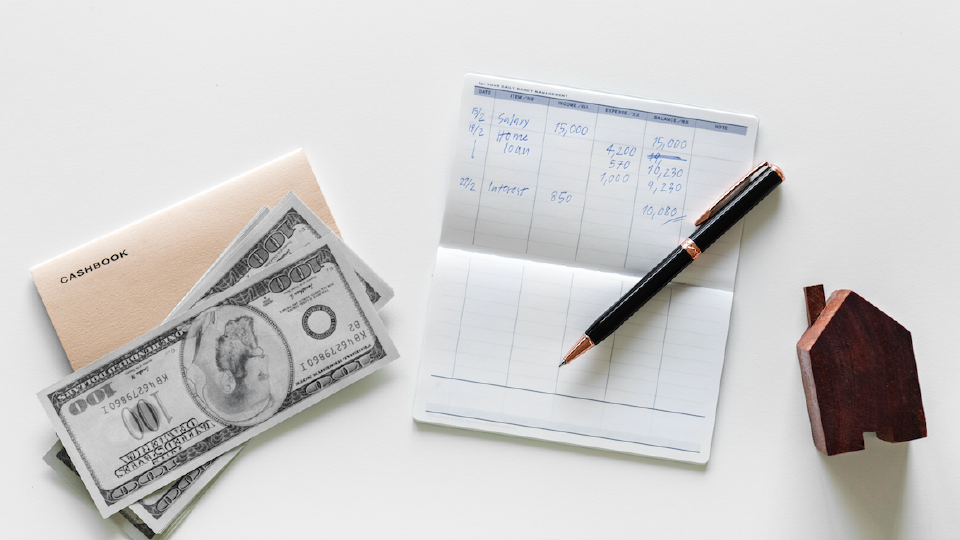 Think the only way to increase rent is with expensive renovations or costly remodels? Think again!
While a complete modernization is certainly one way to increase your property's value and in turn help you to command a higher rent, the truth is, there are other more budget-friendly and less disruptive ways to generate more rental income -ones that don't require you to break the bank!
If you'd like to increase your rental returns, here's a look at a few improvements that you can make to help your property to rent more quickly and in some cases, command a higher price. We'll also look at some suggestions for increasing your rental income; without raising the rent as well as a few tips for increasing the rent in a way that won't frighten off your tenants.
Ready? Let's dive in!
Improvements to Increase Rental Property Value



First up, let's look at some improvements that tend to offer a good ROI.



Clean the Place Up

Nothing says home sweet home like a freshly cleaned home -that looks and smells great, and is move-in ready. Giving your rental a deep clean is an important step -and one that doesn't have to cost the world! You can do the work yourself, or hire a professional cleaner to come in and give the place a thorough top-to-bottom scrub.



Here's a look at a few things you'll want to clean:
Floors throughout the house (Mop or steam clean hard floors/have carpets professionally cleaned)
Cupboards and drawers -inside and out
Consider a Fresh Coat of Paint

Next, there are few upgrades that are as economical as a fresh coat of paint! In fact, many landlords will have the main rooms of the houses repainted as standard practice in between tenants -especially for longer tenancies. Make sure you go with a good shade of white, or something neutral and tasteful -light gray is a great choice -or check out some of these beautiful neutral wall colors for inspiration.



Upgrade Kitchens and Bathrooms

Kitchens and bathrooms are often considered to be THE rooms to update to help increase your property's value. Just proceed carefully here! Kitchen and bathroom upgrades can run the gamut between small, simple improvements to major renovations -so choose your upgrades wisely! At the very least though, redoing the grout, getting a new shower curtain, and upgrading outdated plumbing fixtures -sink handles and shower heads, with stylish oil-rubbed bronze or brushed nickel ones, can make a big difference -making your rental more attractive to prospective renters.
Go Green

Energy-efficient upgrades, like new insulation and energy-saving appliances can also help to make your rental more attractive and even increase its value. While most landlords might assume that going green means purchasing solar panels, or making other high-cost investments, there are plenty of low-cost options that can make a big difference. Even upgrading your rental's HVAC system, water heater, or windows can help to cut energy costs. And small, simple upgrades like new weather-stripping around the doors, LED bulbs throughout the house, and solar-powered lights to line the front driveway -are all measures that most tenants will appreciate.
Spruce Up the Great Outdoors

According to one recent survey, 51% of homebuyers find outdoor living space the most attractive quality when searching for their perfect home. While this survey was for homebuyers, it's safe to say that renters appreciate a tidy and attractive outdoor living area as well! Trimming back trees and hedges, reseeding patchy areas of the lawn, and ensuring that the flowerbeds and weed-free and freshly mulched can make a world of difference when it comes to sprucing up your outdoor area. If your rental has a patio or deck, a few fresh flowers in pots or attractive shrubs can help to make the outside space more appealing.



New Flooring

While this one is more expensive, it's worth mentioning anyway. Old, worn out flooring should, ideally, be replaced -especially if you're hoping to get a better price for your rental. Generally speaking, a higher-quality hard flooring -such as laminate is a great investment. It's durable, easy to clean, and will help to make your rental far more attractive to potential tenants.



Increase Storage

Storage is a top priority for most renters, so whenever possible, look to add more storage options. Even simple things like adding hooks in key areas like entryways and bathrooms, or adding shelves in closets or the pantry can help.



Upgrade Countertops

Lower quality countertops, like plastic laminate, don't last very long -or hold up well in a rental. If you have the budget for it, consider installing a more durable alternative -composites, ceramic tiles, and even stained concrete are durable -and look great too.



Ways to Increase Your Rental Income
Upgrades and improvements aren't the only way to increase your cash flow, here's a look at a few other ways that you can bring in more rental income.
Perform Regular Maintenance

One tremendously cost-effective way to increase your rental income is by making sure your properties are well-maintained -and in good condition. This means they should be easy to heat, have no issues with damp or condensation, and are kept in generally good shape. Preventative maintenance won't just help your property to look better; it can also help to stave off potentially costly repairs down the road. Important maintenance tasks include cleaning out gutters, replacing furnace filters, and servicing the A/C unit. Be sure to take a look at our recommendations for

fall maintenance

and

spring cleaning

.



Another benefit of

routine maintenance

is that it can help to keep your tenants happier -increasing their chances of renewing their lease.
Consider Allowing Pets

According to a Nielsen survey,

some 62 percent of Americans have a pet

. Out of those, 95 percent consider their pets to be members of the family. By

opening your rental up to pets

, you'll gain access to a bigger tenant pool. In most cases, you'll also be able to charge a nonrefundable pet deposit (check your state and local laws to make sure) as well as pet rent.
Offer Additional Services

If you're looking to increase your revenue, offering additional services to your tenants can help! One example of this would be snow-removal services in the winter, or lawn care services during the spring and summer months.
Raising the Rent -Without Losing Your Tenants!
When it comes to raising the rent, there are ways to do so without driving off your tenants! Here's a look at a few tips for increasing the rent in a way that won't frustrate your renters.
Make Small Increases

Whenever possible, look to increase your rental prices in smaller increments. Smaller increases will be far easier for a tenant to accept -and are far preferable to a massive rent hike all at once.
Make Consistent Increases

It's also a good idea to increase your rents consistently, every year. Even if you only increase the rent by $15 or $20, it helps to get your tenants used to the idea of rent increases and saves you from having to do larger increases.
Give Notice

Keep in mind that rent increases can only be given at the end of a lease term. Depending on the lease agreement that you have, you may be required to give your tenants between 30 and 60 days' notice on rent increases. For month-to-month leases, you should give at least one month's notice in most cases. Ideally, though, you'll want to consider giving more notice whenever possible, to give your tenants a chance to prepare for the increase.
When it comes to deciding whether to do an upgrade, it's important to balance the need to keep the property in good condition, with the cost of the improvement in question. On one hand, it's true that upgrades can quite often help you to command a better rent, but there's always an element of uncertainty when it comes to determining how much -exactly, that increase will be.
At the end of the day, you'll want to consider whether a repair or upgrade is something that will make a significant difference to the property -or help to stave off potential damage, or whether it's something that could be considered an over-improvement.
Just remember -there's a fine line between investing in your property -and doing so much that you struggle to recoup the cost! Always make sure you're aware of the costs and benefits of a potential project, and weigh up the pros and cons carefully before you dive in!
Are you thinking of making upgrades to your rental?
---
Back to Posts