How to Be an Excellent Landlord
Renters Warehouse Blog
Back to Posts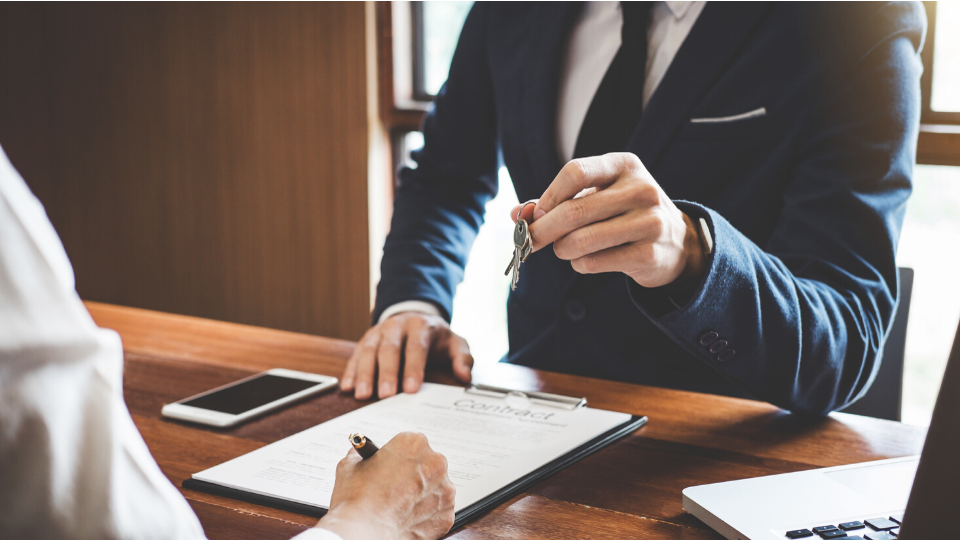 As a landlord, there's a lot that you can do to increase your chance of success with income properties.
One of the best ways to tilt the odds in your favor is by treating your tenants right. This means ensuring that you're managing your properties in a way that's smart, savvy, and in compliance with landlord-tenant law. It also means meeting your responsibilities and excelling in your role.
Fortunately, being a good landlord doesn't have to be complicated or costly. It all starts with the right perspective. This means adopting an enterprising approach and treating your investments like a business, and your tenants as your valued customers. Instead of the often-negative way that tenants are sometimes portrayed, it's important to see your renters in a positive light –as an invaluable part of your investment strategy.
Treating your tenants right makes sense from a business point of view, and it's just good practice. It's also a good way to encourage them to stay longer, lowering your vacancy rate and all of the associated costs and helping you to increase your cash flow. Often, it'll mean the difference between running a smooth rental, and having an investment that just doesn't produce the returns that it should.
Whether you're new to the world of rental properties or just looking for tips to reduce tenant turnover, here's a look at a few ways that you can ensure that you're doing your best, and getting the most out of your investments.
Have the Right Perspective
First things first, it is important to have the right perspective. Your tenants are people –not just dollar signs. While they help you grow your profits, a good landlord-tenant relationship is symbiotic and built on trust and a mutual understanding that benefits both parties. Ensuring that you start right by working to establish protocols, policies, and a good rental agreement that are designed to help things run more smoothly will help to lay the foundation for a good relationship and help keep everyone happy from day one.
Screen Your Applicants Carefully
The secret to finding qualified tenants is to vet applicants thoroughly. Make sure you have each applicant fill out an application, and be sure to run background, reference, and credit checks on them. It's also important to ensure that you treat every applicant equally and fairly –this will help you to avoid potentially damaging accusations of discrimination. Remember: your goal when assessing an applicant is to confirm their ability to pay the rent and abide by the terms of the lease, everything else is irrelevant. You'll also want to make sure you document your screening process –so that you can ensure that you run everyone through consistent screening standards.
Protect Yourself With a Solid Rental Agreement
Once you've found a tenant, you'll want to ensure that you implement a comprehensive rental agreement. A good lease agreement should clearly outline both the landlord and the tenant's responsibilities. This will help to outline expectations, prevent misunderstandings, and keep everyone on the same page. A rental agreement can also prove to be invaluable if you end up involved in a legal dispute, making it easier for you to prove your case in court.
Keep Organized
Keeping all of your paperwork in order is a job in and of itself, but it's vitally important. Getting organized takes an initial investment of time, but once you have a good system it can also help to free up a significant amount of time in your day, meaning you'll have less stress and tax time will be a bit easier. Additionally, establishing systems early on has the added benefit that it'll be easier to scale your portfolio, since you'll already have the basic groundwork in place. Keep in mind that the best decisions are usually based on good data, so be sure to keep accurate records –they'll come in handy if you're planning to purchase additional rentals down the road.
Be Prompt With Repairs
When a tenant calls to report a repairs issue, don't delay. Follow up on the issue, inspect the damage, and schedule the repairs as quickly as possible. Even if your state doesn't have a timeline on how quickly you should complete repairs, it's important to move to resolve the issue as quickly as possible.
While repairs are never convenient, putting them off can be even more costly, resulting in bigger problems down the road; for instance, a small leak can lead to excessive water damage. Not only can neglected repairs end up costing more, but they can end up costing you a good tenant as well. Most tenants who care about their home won't tolerate slow repair times, so make sure you act promptly and keep your tenants up-to-date about the status of the repairs.
Keep Up With Maintenance
Likewise, never defer maintenance. It's a good idea to schedule in regular maintenance twice a year, ideally in the spring and fall, unless you specifically state in your rental agreement that your tenant is responsible for it –and if this is the case, make sure state law allows you to do this. Sometimes you are required to compensate tenants for maintenance tasks. Preventative maintenance can go a long way in helping to stave off potential problems, and costly repairs down the line.
Understand Landlord-Tenant Law
For any landlord, a working knowledge of landlord-tenant laws is invaluable. Laws vary from state to state concerning issues like security deposits, rent collection, late fees, and evictions. As a landlord, it's your responsibility to familiarize yourself with these regulations to make sure you stay on the right side of the law, and keep your tenants happy as well.
Listen to Your Tenants
Give your tenants a way to get in touch with you, or the property manager if you're using one. Tenants should be able to contact you via email or text, and it's important to give them a phone number or means of contact that they can use to reach you right away if there's an emergency as well.
Be Professional
Having a rental property is a lot like having your own business, and your tenants are your customers. Acting with a sense of professionalism, taking the job seriously, and applying good rules of conduct can result in a better relationship with your tenants and leave you in a better position as a landlord.
Respect Your Tenants' Privacy
Respect can go a long way in keeping your tenants happy. While many state laws require that you give your tenants notice before entering the home, even if you aren't required to, you should be sure to do so as long as it isn't an emergency. In most cases, you'll want to give them at least 24-48 hours' notice. You might even consider giving them a few different time slots to choose from, keeping in mind that they have busy schedules as well.
Be Fair
As a landlord, it's important to be fair and reasonable. This doesn't mean letting the rent slide, but it does mean being considerate to your tenants, and always treating them fairly. If your tenant who has always paid on time for the last two years informs you that they are going to be one week late on the rent, don't rush to evict them. Instead, just charge the late fee –as outlined in your lease and in accordance with state law, and then move forward. Just take care that they don't fall so far behind in the rent that they will be unable to catch up. Once a tenant owes two months, or more, in rent, it can be tremendously difficult for them to catch up.
Perfect the Tenants Move-Out Process
Finally, as much as we'd like good tenants to stay put forever, eventually, your tenants may need to move on. For this reason, it's important to have a system in place to deal with tenant turnover. A good system can help to reduce many of the costs that are typically associated with turnover. For example, a procedure for getting the property rent-ready again –along with a plan for tenant sourcing can help to reduce the amount of time that your property sits empty.
As a landlord, it's your responsibility to provide your tenant with the best service possible. But if you find that you're struggling with all of the above, the good news is that help is available. Many resources are available for landlords today, such as property management, which allows you to outsource much of the work that's involved with overseeing a rental –while enabling you to ensure that everything is done to a high standard. Having the right professionals on your side can make life better for you –and your tenants as well –helping to keep everyone happy.
Are you thinking of outsourcing the day-to-day tasks of property management? At Renters Warehouse, our property managers can help. Start with your FREE rental property analysis, to see how much you could be getting for your rental.
---
Back to Posts