How to Be a Good Landlord
Renters Warehouse Blog
Back to Posts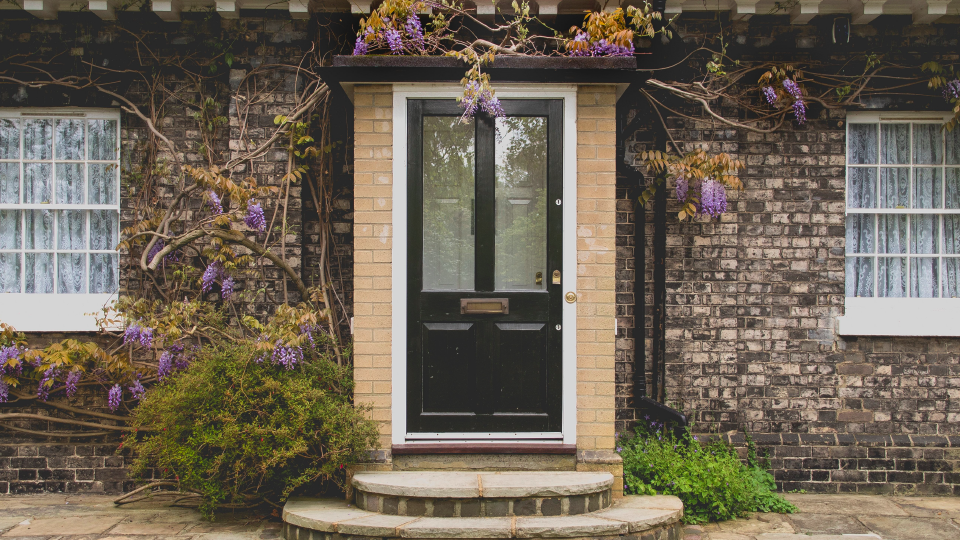 As a landlord, there's a lot that you can do to increase your chance of success with income properties.
One way to tilt the odds in your favor is by treating your tenants right, and ensuring that you're managing your properties in a way that's smart, savvy, and in compliance with landlord-tenant law. It also means meeting your responsibilities, and excelling in your role.
Fortunately, being a good landlord doesn't have to be complicated. It all starts by treating your investments like a business, and your tenants as your valued customers. This means, instead of adopting the often-negative view that some landlords have of their tenants, it's important to see your renters in a positive light –as an important part of your investment strategy.
Treating your tenants right makes sense from a business point of view, and it's also a good way to encourage them to stay longer, lowering your vacancy rate and all of the associated costs and helping you to increase your cash flow.
Whether you're new to the world of rental properties or just looking for tips for reducing tenant turnover, here's a look at a few ways that you can ensure that you're doing your best.
Have the Right Perspective
First things first, it is important to have the right perspective. Instead of thinking of your tenants as a nuisance, view them as valuable parts of your business. It's also important to remember that your tenants are people –not just dollar signs. While they help your bottom line grow, working to establish a good relationship with them will keep everyone happy, and help things to run a lot more smoothly in the long run as well.
Screen Your Applicants Carefully
The secret to getting qualified tenants into your rental is by vetting applicants thoroughly. Make sure you have each applicant fill out an application, and be sure to run background, reference, and credit checks on them. It's also important to ensure that you treat every applicant equally and fairly to avoid potentially damaging accusations of discrimination.
Protect Yourself With a Solid Lease
Once you've secured a tenant, you'll want to ensure that you cover all of your bases with a rock solid lease. Your lease agreement should clearly outline both the landlord and the tenant's responsibilities. Rental agreements are incredibly important tools for preventing misunderstandings and keeping everyone on the same page. Additionally, if things do go south with your tenants, a rental agreement could prove to be invaluable should you end up having to prove your case in court.
Keep Organized
Keeping organized is a great way to free up time in your day, and can help you to experience far less stress as well. Additionally, getting systems in place early on has the added benefit that it'll be easier to scale your portfolio, since you'll have already laid the groundwork necessary to grow. Also keep in mind that the best decisions are ones that are based on good data, so be sure to keep accurate records too. Another benefit of staying organized is that taxes will be far less stressful time as well.
Be Prompt With Repairs
When a tenant calls with a complaint or repairs issue, don't delay. Follow up on the complaint, inspect the damage, and schedule the repairs as quickly as possible. Even if your state doesn't have a timeline on how quickly you should complete repairs, it's important to move to resolve the issue as quickly as possible.
Keep Up With Maintenance
Likewise, it's important to keep up with maintenance as well. It's a good idea to schedule in regular maintenance twice a year, ideally in the spring and fall, unless you specifically state in your contract that your tenant is responsible for it. Preventative maintenance can go a long way in helping to stave off potential problems, and costly repairs down the line.
Understand Landlord-Tenant Law
For any landlord, a working knowledge of landlord-tenant law is also important. States have different regulations surrounding things such as security deposits, rent collection, late fees, and evictions. It's worth familiarizing yourself with these regulations so that you're able to keep yourself on the right side of the law.
Listen to Your Tenants
Keeping the lines of communication open with your tenants is also important. While you might have to set boundaries on what lines of communication your tenants use to contact you, tenants tend to appreciate being able to get ahold of you, especially in case of emergency. Keep the lines of communication open by giving your tenants different ways to contact you such as via email, or an after-hours line for emergencies.
Be Professional
As a landlord, you'll want to always operate in a professional manner. Avoid losing your cool, engaging in arguments with your tenants, or gossiping about other tenants. Instead, ensure that you're courteous and polite, even when facing potentially stressful situations.
Respect Your Tenants' Privacy
Respect can go a long way in keeping your tenants happy. While many state laws require that you give your tenants notice before entering their home, you should be sure to give them adequate notice even if you aren't required to do so by law.
Perfect the Tenants Move-Out Process
Finally, as much as we'd like good tenants to stay put forever, eventually your tenants may need to move on. For this reason, it's important to have a good system in place to deal with tenant turnover. A good system can help to reduce many of the costs that are typically associated with turnover. For example, a system for getting the property rent-ready again –along with a plan for tenant sourcing can help to reduce the amount of time that your property sits empty.
As a landlord, it's your responsibility to provide your tenant with the best service possible. But if you find that you're struggling with all of the above, the good news is that help is available. Many resources are available for landlords today, such as property management, which allows you to outsource much of the work that's involved with overseeing a rental –while enabling you to ensure that everything is done to a very high standard. Having the right professionals on your side can make life better for you –and your tenants as well.
Are you thinking of outsourcing the day-to-day tasks of property management? At Renters Warehouse, we can help. Reach out today to speak to a Renters Warehouse Professional Landlord, and find out how easy it can be to outsource your property management tasks.
Photo by Peter Boccia on Unsplash
---
Back to Posts