Housing Market Predictions: Expert Round-Up
Renters Warehouse Blog
Back to Posts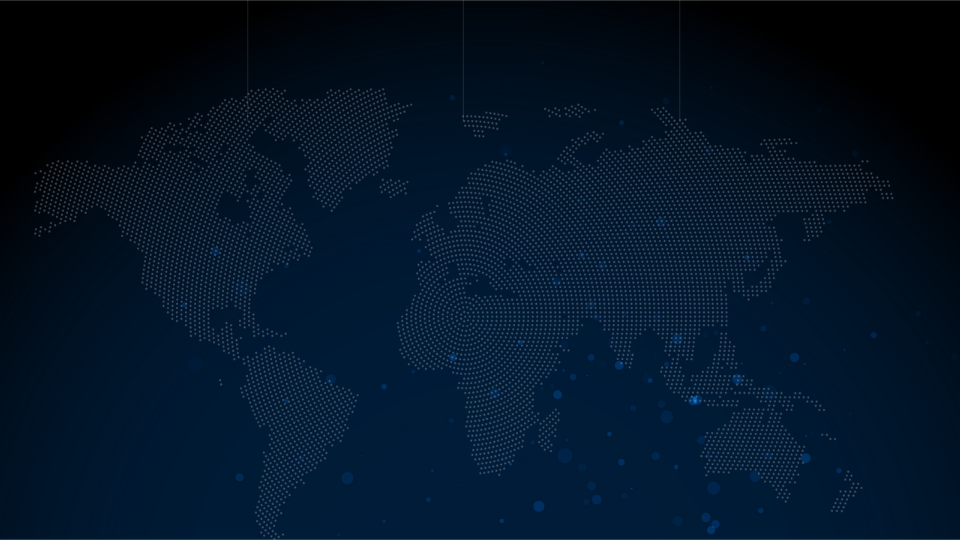 These are uncertain times, but despite the turmoil, there are a number of reasons to feel optimistic.
In spite of some of the doom and gloom forecasts that had predicted economic devastation that would bring the housing market to its knees, things are still going along better than expected, particularly when it comes to resurging interest from homebuyers in many parts of the country. SFR investments, likewise, have also held steady, with rents holding steady and cash flow continuing to come in.
With many of us curious about what's in store for the housing market in the coming months ahead, let's take a look at some of the predictions that experts are making as we move into 2021. As we know, experts don't always get it right, but by analyzing the current state of the housing market, we can get a fairly good idea about some things that we can expect in 2021.
Returns From SFR Investments Remain Strong
Brandon Turner, investor, author, and co-host of the Bigger Pockets podcast, recently addressed speculation that we may be headed for a correction in the real estate market in 2021.
However, he believes that such a correction would be unlikely to impact SFR on a significant scale.
"I think that the smaller investment properties will probably experience less of a problem than larger ones," Turner said, during a May 2020 podcast. "In most markets, there's still not enough housing. There are more people trying to rent than there are properties being offered for rent, so I don't expect a massive decline in rents."
"I think we may see some of the high-end apartment complexes having to lower their rents, because people during a recession tend to tighten their belts and then they tend to move into a lower-priced property," he explained.
Overall, people will always need a place to live, though, which is why smaller SFR investments will likely do just fine.
Likewise, rent collection for SFR is still holding steady. "I'm over 90% rent collected this month," said Turner.
At Renters Warehouse, property managers are reporting a similar story. Chief Operations Manager and Chief Technology Officer Todd Jable said that rent collection so far has been relatively good, falling just a couple of percentage points below average. By and large, most SFR residents have been continuing to pay their rent on time.
Housing Price Growth Could Slow in Some Markets
For the most part, the housing market is holding steady.
In fact, according to a U.S. Home Price Insights Report by CoreLogic, July 2020 saw annual home price growth accelerate at its fastest rate in almost two years.
"On an aggregated level, the housing economy remains rock solid despite the shock and awe of the pandemic," explained Frank Martell, President and CEO of CoreLogic. "After a momentary COVID-19-induced blip, purchase demand has picked up, driven by low rates and enthusiastic millennial and investor buyers. Spurred on by strong demand and record-low mortgage rates, we expect to see more home building in 2021 and beyond, which should help support a healthy housing market for years to come."
However, the CoreLogic Home Price Insights report also shows this growth slowing through July 2021, as a reflection of anticipated elevated unemployment rates next year.
Additionally, CoreLogic also predicts that some metro areas with an elevated resurgence of COVID-19 cases; such as Prescott, Arizona and Miami, Florida -are at the greatest risk of a decline in home prices over the next 12 months. Other areas with a high risk of price declines include Lake Charles, Louisiana; Huntington, West Virginia, and Las Vegas.
Lower-Priced Homes Are In Short Supply
"Lower-priced homes are sought after and have had faster annual price growth than luxury homes," said Dr. Frank Nothaft, chief economist for CoreLogic. "First-time buyers and investors are actively seeking lower-priced homes, and that segment of the housing market is in particularly short supply."
The inventory of homes priced less than $100,000 was down 32% annually in July, according to the National Association of Realtors (as reported by Diana Olick for CNBC). Meanwhile, the supply of homes priced at $500,000 to $750,000, was down just 9%.
Mortgage Rates Likely to Remain Low
While mortgage rates have been at record lows for years now, there's a good chance they'll stay that way, at least for the foreseeable future. Experts put them at around 3.2% for the remainder of the year. A recent update from the Federal Reserve also indicates that low mortgage rates may be with us for quite some time.
And homeowners who are thinking of refinancing may want to move quickly. Fannie Mae and Freddie Mac have announced a new 0.5% refinancing fee, which is set to go into effect in December (2020).
Buyers and Renters Are Looking for More Space
According to Brown Harris Stevens agent Lisa Lippmann, being stuck inside has made people rethink what they need in a space. "I think people may realize what is important to them in a home and in their space," she said. "Outdoor space will become more important."
Tiny houses and micro-apartments may have had their day as well. With many people confined to their homes for extended periods of time, there's a good chance that people will be looking for more space –as an important amenity. Features such as a home office and a large yard will most likely move closer to the top of buyers' and renters' wish lists.
Second-Home Markets Are Booming
While many had thought that second-home markets would take a hit as cash-strapped buyers tightened their belts during the pandemic, there's been a surge of interest in what have traditionally been vacation destinations. With many people now working from home, many are more conscious than ever about where, exactly, home is.
High-end homeowners, in particular, are one of the key groups that are making the move into spillover markets. From the Hamptons to Aspen to Miami, these markets have seen increased demand for housing –both to buy and rent.
"I've never seen a market like this in 31 years," said Susan Lowe, a senior vice president and corporate broker for Chase International/Luxury Portfolio International in Lake Tahoe. "It happened so quickly and so dramatically. It became a 100% seller's market almost overnight. Inventory all over the company is at record lows."
Noel Christopher, Senior Vice President of Portfolio Services at Renters Warehouse agrees. He said that his local market of Steamboat Springs, CO –a winter ski resort destination, has been on fire. "What is different is that not only are people flooding out of the cities for more space to vacation," said Christopher, "But they are also buying homes to live. This is going to fundamentally change cities for the future."
"We have seen that people are more interested in that house at the foot of the mountains by the lake," said Redfin CEO Glenn Kelman on CNBC. "Rural demand is much stronger right now than urban demand, and that's a flip from where it's been for the longest time, where everybody wanted to live in the city. We'll see how it comes back, but there seems to be a profound, psychological change among consumers who are looking for houses."
So When Should You Buy?
It's the million-dollar question that all investors are asking: "Should I buy a property now, or wait?"


While mortgage rates are attractive at the moment, and most experts aren't predicting a significant drop in prices (at least in a number of markets) –there's the other side of the coin to consider as well. Currently, the housing market doesn't have as much inventory to offer. Because of this, investors who are looking to purchase now, face limited choices and the risk of inflated prices. Investors who are biding their time, might miss out on lower interest rates now, but there's a good chance that supply will open up a bit, as construction of new builds, which had slowed during the pandemic, picks up again in 2021.
"There is also concern that as various mortgage bailout programs begin to expire, there will be a surge in sales of distressed homes," said Diana Olick. "While the market will likely absorb these homes quickly, given the current housing shortage, the additional supply will take some of the heat out of home prices."
At the end of the day, it's important to remember that real estate, for the most part, is local. And the rules of good investing still apply. Research the area that you're thinking of buying in, and whenever possible, try to buy below market value. Make sure you assess the current saturation levels to gauge supply and demand, and to see whether it's a buyer's, seller's, or neutral market –and to see whether now is a good time to buy. Consider also how you structure your loan. Making a large down payment, and locking in a low interest rate, will help to protect you from unexpected payment increases, or the risk of an underwater mortgage, should the market experience any unexpected downturns.
Finally, remember: while there's nothing wrong with securing a good deal, you don't need to worry about timing the market as much when you're in it for the long-run. SFR removes a great deal of risk, and stress, from the equation.
See: Why SFR Offers Long-Term Stability
What do you see for the housing market in 2021? Share your predictions with us in the comments.
And if you're looking to invest, be sure to check out our Investment Marketplace to find investment properties for sale.
Note: The opinions and advice contained in this article are curated from multiple sources and do not necessarily reflect the position of Renters Warehouse. This article is intended to inform and to educate but is not a substitute for professional advice. Investors are advised to conduct their own due diligence before making any investment decisions.
---
Back to Posts