Hiring a Salt Lake City Property Management Company? 10 questions to ask
Renters Warehouse Blog
Back to Posts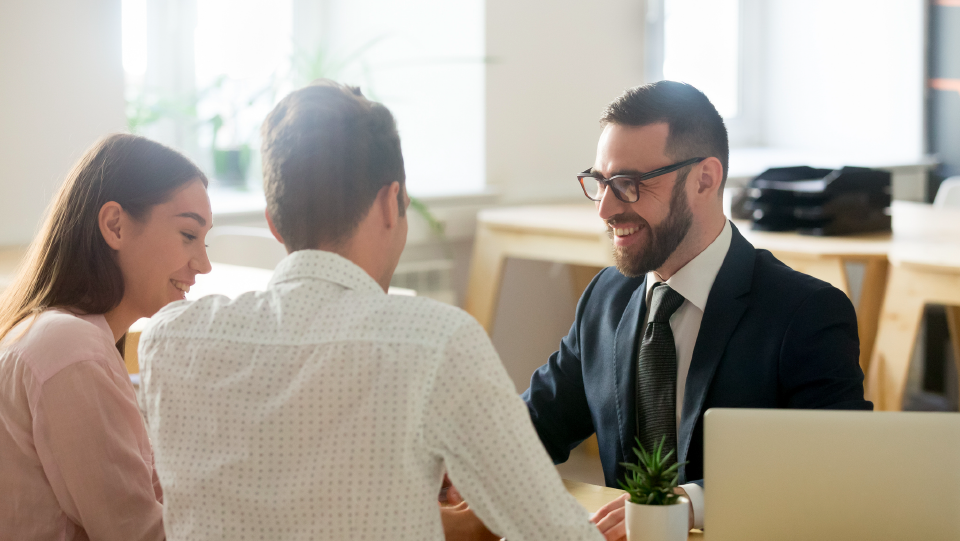 Owning a rental home in Salt Lake City is a great investment, but rental homes, like all others, can be time-consuming and tax individuals' resources including time, money, and skill. Property management companies alleviate these concerns so that property owners can enjoy the passive investment potential of their properties while maintaining and focusing on their personal pursuits. Property managers expertly navigate the rental field of legalities and practicalities.
How do you find the property management company that best fits you?
Ask your potential companies what kind of marketing they offer.


You may have the most gorgeous property for rent in Salt Lake City, but if the right renters don't see it or find it, you will have difficulty earning a reasonable amount of income. How will the property management company you're looking at get the news in front of the best customers? Still, when it comes down to tenant placement, you may wish to have some influence. Renters Warehouse in Salt Lake City

screens candidates

and gives you the list of the top qualifiers to choose from.

What if you decide to build an addition or remodel on your Salt Lake City property?


You need a professional team who understands

Salt Lake's building codes

and knows what permits to acquire, the most efficient timeline for submission of materials necessary to get the permits, and how to go about the legal process.

What maintenance features does the property management company offer?


Those day-to-day home maintenance tasks are the ones sure to eat up a landlord's time and money. Look for a management company who will truly manage details like lawn and building care, rent collection, lease enforcement (including evictions), and property protection. Some things, like repair costs, the owner is sure to have to pay out of pocket, but other things may be bundled into a flat rate, easing the worry and demand of constantly looking for and assessing bids and scheduling work to be done.

What about fire and safety codes?


The company you choose should also be aware of local and national fire and safety codes and have a plan for instituting those codes effectively in order to protect people on the property as well as your pocketbook in the case of accidents, emergencies, and liabilities.

Who will provide contracts for tenants?


A good property management company will provide

contracts for your tenants

and you that will protect both interests as completely as possible. Through experience and education, your legally binding contract should cover all the mundane intricacies that protect your investment and property. If you do not choose a property management company capable of handling your legal needs, you will need the services of a

local real estate lawyer.

If the AC goes out on a sweltering day, who will the renter call?


Property management, of course! And you want a company that will truly have your back. Happy renters may not ever get online and give you a positive review, but let an unhappy overheated person get ahold of the internet and a momentarily slack landlord will be mutilated in a heartless online review, regardless of what's going on in his personal life that may have prevented more immediate assistance to the sweating, dehydrated renter.

On payday, how will rent money be collected?


Even when things are going well, it's helpful to have somebody appointed to collect your money, pay the bills, and pass the earnings on to you. A property manager can handle the cash flow and business end of your real estate investment so you don't have to worry about it.

How will I communicate changes in procedures or rules with my tenants and how will they contact me?


Everybody needs privacy and nobody needs tenants showing up at their door at 2 a.m. to talk about noisy neighbors or a skunk getting into the trash receptacle. Look for a property manager who will handle owner-tennant communications both sensibly and sensitively.

Who will keep an eye on the property during a lease?


An effective property management company will conduct inspections of the property as provided for by law and your contract so you don't have to make the rounds yourself. Through experience, property managers know what to look for and where in order to make sure potential problems are taken care of—when possible, before they become problems.

And more legalities...


Taxes, licensing, fair housing, etc. Unless you are a real estate lawyer, you will want a property manager with the knowledge and resources to ensure that everything about your rental business is legally "above-board."
Renters Warehouse is the property management company in Salt Lake City, UT who can fulfill your rental needs in the law offices, on the grounds, and in the buildings for peace in your heart and mind. Please contact us today to see how we can help you manage your rental properties.
---
Back to Posts