Guidebook: So, You Want to Grow Your Investment Portfolio?
Renters Warehouse Blog
Back to Posts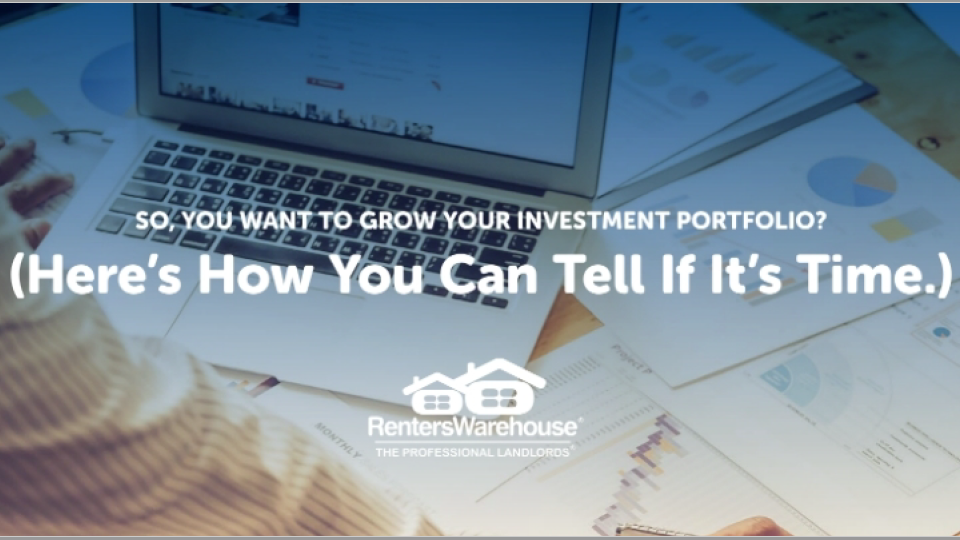 "Ninety percent of all millionaires become so through owning real estate. More money has been made in real estate than in all industrial investments combined…"
–Andrew Carnegie, billionaire industrialist
So you're thinking about buying another income property?
Maybe your first one is doing well and you've realized that one of the best ways to build wealth for the future is through real estate –particularly when it comes to rental properties.
If so, you've come to the right place!
In this guide we'll take a look at some of the top indicators that it's a good time to buy a second property, as well as some tips for doing so successfully. We'll also explore some advantages of using tools that are available today, to help make investing a far easier decision.
We'll look at:
Signs It's Time to Buy Your Second Property
Benefits of Investing in Multiple Properties
Tips for Making That Second Purchase
And more!
Real estate is the investment of choice for many. Few other asset classes provide the long-term security that real estate does, while at the same time allowing you to benefit from cash flow, equity growth, appreciation, and tax breaks. And with multiple properties, these benefits extend even farther –allowing you to increase your returns at an even faster rate.
Start growing your real estate empire today! If you'd like to grow your wealth and become financially secure for the future, then download your FREE copy of this guide today!
---
Back to Posts