Guide – From Stress to Success: The Accidental Landlord's Guide to Success
Renters Warehouse Blog
Back to Posts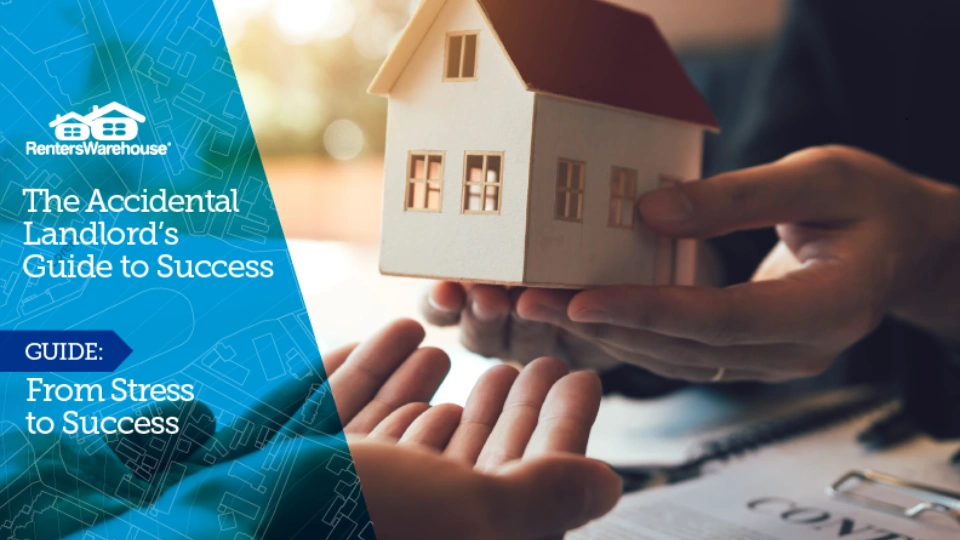 Most landlords begin their journey into rental investing intentionally. Every so often, though, someone finds their way to it without meaning to.
Enter: the accidental landlord. Someone who just ended up with a property, and may be wondering what to do with it.
Approximately 24% of rental owners today consider themselves accidental landlords. If you've found yourself in a similar situation and are looking for help with your rental property then you've come to the right place. In this guide, we'll show you what you can do to get your rental off the ground and start generating cash flow, allowing you to reach your big-picture financial goals.
Ready to set yourself up for (easy) success as an accidental landlord?
Here's what we'll uncover:
Everything You Need to Know About (Accidentally) Renting Your Property
Preliminary Steps When Getting Your Property Ready to Rent
This includes checking with your bank, adjusting your insurance, understanding your obligations, and creating an investment strategy to ensure the property checks out as a viable investment option.
Next Steps in Getting Your Property Ready to Rent
You'll want to take note of things like gas safety, electrical safety, and the importance of performing routine inspections. We'll also cover maintenance, security deposits, and income tax.
It's time to rent it out now and start generating cash flow each month. It's time to do any final maintenance or repairs that the property might need, organize your paperwork, price the property, market it, and find tenants. Of course, it's important to note that most of these steps can be outsourced to a property manager, saving you from the hassle of having to do everything yourself, and making it easy for you to generate passive income from your rental—that's truly passive.
By now you should have a profitable investment that's all set and ready to start generating cash flow.
Accidental landlords get into the business without planning for it. But the beauty of owning a rental property is that it gives you options. You can choose to rent it out and generate cash flow while your property (in the right market) appreciates in value long-term, or you can opt to sell it if you prefer. It's up to you.
You can set yourself up for success by doing your research up front and by laying the groundwork for your property to operate independently of you. With this approach, you'll be able to sit back and let the rent roll in, without having to stress about any of the details.
See how you can start generating cash flow quickly as an accidental landlord!
---
Back to Posts