Fall Maintenance to Your Rental Property
Renters Warehouse Blog
Back to Posts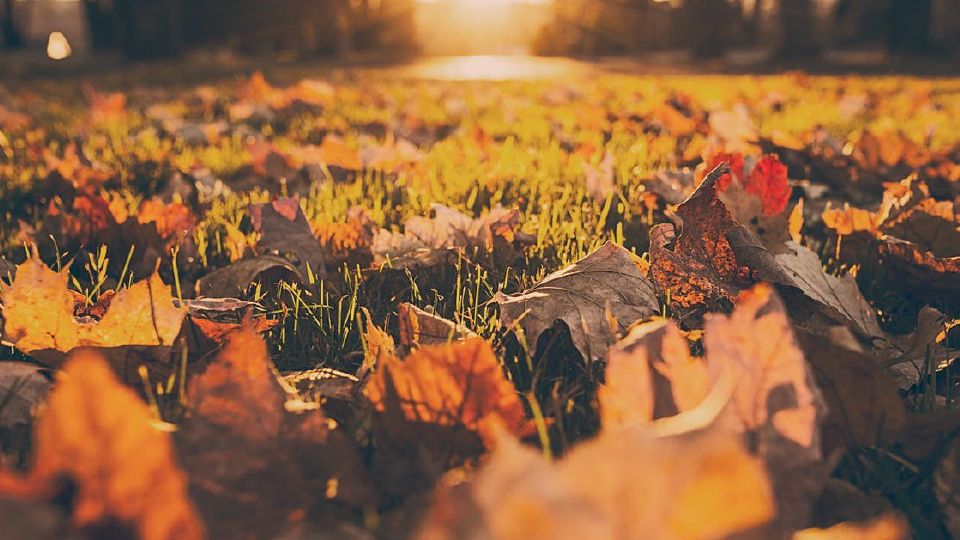 For landlords, fall -along with spring are the best times of year to do maintenance at the rental property.
Pre-winter maintenance primarily involves winterizing your property, and ensuring that it's tight and secure for the cold winter months ahead. It's also the time to do some biannual maintenance tasks, like cleaning the roofs and gutters, having your HVAC system serviced, and doing some landscaping.
Doing preventative maintenance can help to stave off many potential problems this winter, and it's worth investing some time into getting your rental ready for the colder months. After all, no one wants to get a call-out mid-winter, because the pipes have frozen at the property!
Keep winter emergencies to a minimum by staying on top of regular maintenance. Here's a look at some fall rental maintenance tasks that you'll want to add to your to-do list.
Clean Gutters and Downspouts
While it might not be the most glamorous job in the world, cleaning the leaves from your gutters can be a lifesaver come winter. Gutters can easily become clogged with leaves and twigs, which can lead to blockages. And pooling water, once frozen, can cause damage to your gutters and even your roof. It's a good idea to clean the gutter and downspouts in the fall, while at the same time checking to ensure that they're free of cracks and damage. You'll also want to check to make sure the downspouts are draining away from the building.
Inspect the Roof
The roof is one of those things that should be inspected by a professional. Even small leaks can cause extensive water damage; including deterioration of insulation, crumbling and damaged drywall, and mildew. If your roof is starting to show signs of age, consider having it professionally inspected each fall, and be sure to make any necessary repairs before winter.
Perform HVAC Maintenance
Now is the time to get your rental's heating system inspected, serviced, and cleaned. Regular maintenance can help to extend your furnace's life, and will also help to prevent mid-winter heating emergencies. Be sure to change the filter during fall maintenance; keeping in mind that this is something that should be done every 1-3 months. If your rental has an A/C unit, now is the time to wrap it for the winter months as well.
Check Weather Stripping and Insulation
It's no secret that a well-insulated house can help to lower heating expenses. Start by checking the weather stripping around the doors and windows to make sure it hasn't become cracked and brittle over time. You can also help to prevent drafts from coming in between the window or door casings by removing the trim and spraying foam insulation between the gaps. While it can be a time-consuming process, sealing gaps around doors and windows can cut energy costs by up to 15 percent over the course of the winter -something your tenants will surely appreciate! If you're feeling especially brave, you may want to go into the attic and check the insulation in the rafters as well.
Sweep the Chimney
If your property has a chimney, now is the time to get it cleaned. Removing the creosote and soot buildup can help to prevent accidental fires. You should also make sure the cap and flue are removed to ensure that there aren't any nests or other obstructions in the way. Be sure to caulk and clean around the chimney as well to help prevent any leaks during the cold season ahead.
Check and Replace Batteries
This is also a good time to replace the batteries in smoke alarms, and carbon monoxide detectors -and test them to make sure they're working. Ideally, the batteries should be replaced every six months, so consider making this a part of your biannual maintenance routine.
Check the Dryer
If you provide dryers and washers at your rentals, it's important to check in on them. Lint in the ductwork can present a fire hazard, so be sure to check the dryer's lint trap and vacuum out the ductwork, to clean out any built-up lint or debris.
Remove Unstable Branches
Precarious branches can be hazardous during the winter. Ice storms and strong winds can cause unstable branches to fall, and branches that are too near the house, or dangerously close to power lines should be trimmed back before winter hits.
Do Some Landscaping
In addition to pruning dangerous branches, fall is a good time to do some basic landscaping as well. Trim back shrubs and bushes, remove plants that are growing where they shouldn't, or roots that are threatening the foundation or any walkways and pavement. You'll also want to clear away plants that are growing too close to the property. You might also consider mulching or fertilizing trees and bushes, to help them survive the cold winter months.
Clear the Leaves
If you live in an area with plenty of deciduous trees, then you know what a mess the leaves can make once they start to fall! If you'd rather not spend weekends at your rental clearing leaves, then you'll want to ensure that your tenants are on board with raking them up. If you haven't included lawn maintenance as your tenant's responsibility in the rental lease, then you may want to talk with them to make sure they're fine keeping up with the leaves. Or, you may want to consider offering them a discount on the rent during the autumn months, in exchange for keeping the lawn clear.
Treat Exterior Pipes
Be sure to winterize all of your exterior faucets, wrapping heat tape on all pipes that are exposed -and the ones that are in an unheated basement, attic, or crawlspace. Frozen pipes are a disaster that strikes every winter. Not only does a frozen pipe cause a water mess once it unthaws, the damage can also be costly to have repaired. The good news, though, is that it's something that can easily be prevented. Heat tape doesn't use much electricity but they can save you a bundle when things get cold.
Winterize Irrigation Systems
All garden hoses should be stowed for the winter as well. If you have irrigation systems and sprinklers at your rental, now is the time to switch them off. Be sure to follow the manufacturer's instructions for winterizing, to ensure that they'll be in good shape next year.
Winterize the Pool
If your property has a pool, it'll need to be covered before the winter months arrive as well. Covering it up before the leaves start to fall will prevent them from clogging up the filtration system.
Do a General Inspection
Fall is a great time to give your rental a quick inspection, to see if there are any important repairs or maintenance issues that need to be dealt with. Some things, such as rotting stair boards, should be handled right away, while other issues, such as peeling paint, can always be added to a list to be dealt with come spring. Always address dangerous issues or problems that could result in further damage as soon as you can.
In addition to spring maintenance, fall maintenance is an important part of keeping your rental property in good shape -whether you choose to outsource the work of maintenance to contractors, do it yourself, or use a property manager to oversee your rental.
Additionally, whenever possible, try to enlist your tenant to help you when it comes to keeping an eye on the place. Along with your inspections, encouraging your tenant contact you whenever they notice anything amiss -such as water damage, means that you'll be able to know at the first sign of trouble, allowing you to take action quickly to resolve the issue before it causes further damage, or becomes worse -helping you to keep your rental property in good shape!
Finally, don't forget to budget for maintenance. Being able to plan for it, and saving up for it throughout the year will make it much easier to pay for maintenance -and necessary repairs as soon as any issues arise.
At Renters Warehouse, our team of professional property managers works hard to make life easier for landlords, while at the same time, striving to help them get the best returns possible. If you'd like help overseeing your rental property -including tenant sourcing and screening, repairs, and maintenance, don't hesitate to reach out to Renters Warehouse today!
---
Back to Posts