Easy Design and Renovations to Attract Tenants
Renters Warehouse Blog
Back to Posts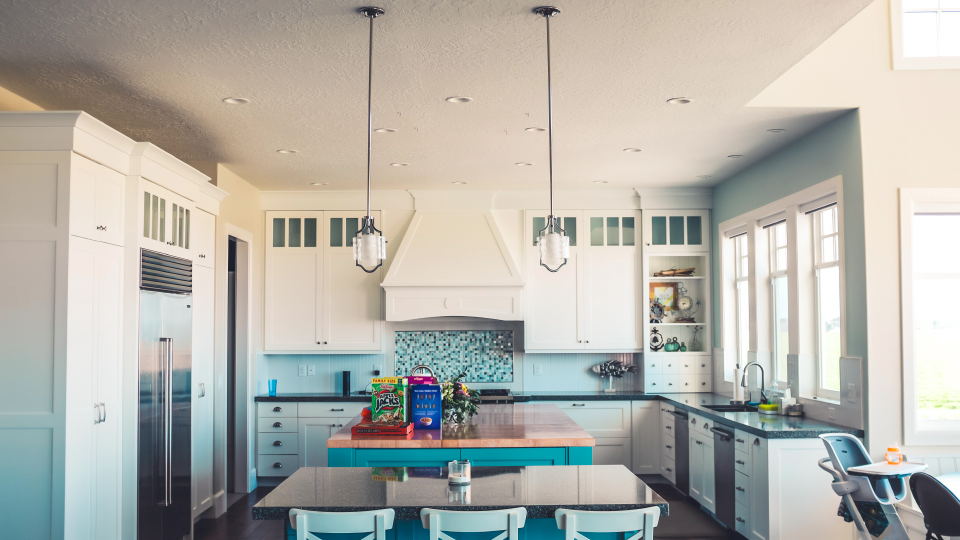 When it comes to getting your property rented –and fast, you need a way for it to stand out from the crowd.
While many landlords shy away from renovations, fearing the cost will be too high, the truth is that you don't have to spend an arm and a leg to get your rental presentable. Often, simple improvements and even basic, low-cost upgrades can make all the difference.
Not only will a facelift help your rental to attract more interest from applicants, but it can also help to set the standard for the tenants that you end up getting in your rental. Keeping your rental in good shape shows your tenants the type of condition that you expect them to keep it in as well, and encourages them to treat it right.
You don't have to break the bank, tear down the walls, and upgrade every room in your house to make your rental more appealing. Here's a look at some simple upgrades that can help your property to stand out.
Give It a Fresh Coat of Paint
There's nothing like a fresh coat of paint! A new coat is one of the fastest and most cost-effective ways to instantly improve your rental's interior. In fact, many landlords opt to paint the main living areas in between each tenant.
If you're planning on doing the job yourself, just remember that the secret to a good coat of paint is largely in the prep work that you do. Don't skimp on time, make sure the walls are in good condition, with all bumps, dings, holes, and other imperfections filled in with plaster, left to dry, and then sanded smooth. Scuff up your wall lightly with sandpaper, then you're ready to go. Apply a good base layer of primer, let it dry completely and then go over it with the color of your choice.
Keep in mind that in most cases you'll want to avoid bold, dark colors, and instead opt for neutral shades or whites to keep things fresh and clean. Learn how to paint a perfect wall.
Update Dated Fixtures
Can't spring for a whole new kitchen or bathroom? No worries! Replacing the old, outdated hardware is another super easy way to improve your rental's interior. Swapping kitchen cupboard handles out for high-quality knobs, exchanging tired brass lighting fixtures for modern brushed nickel ones, and exchanging rods, pulls, and light switch plates that are a bit out of date for ones that are sleek and modern can help to give your room a completely new and modern look.
Improve the Lighting
Optimal lighting is another way to instantly brighten up your rental. A bright, welcoming home is always more appealing to tenants. To illuminate your rental make sure there's adequate overhead lighting in the rooms. If you're renting it out furnished, you could even include a few floor lamps to help add some additional light to any rooms that may be a bit dark. For an even easier upgrade, consider swapping out the lightbulbs. Increasing the brightness and changing the temperature of the bulb can make a world of difference in a room. You'll also want to consider removing heavy, dated curtains –to allow more natural light into the rooms.
Upgrade Bathroom Fixtures
Bathrooms tend to get outdated quickly, but you can spruce up your rental's bathroom with simple upgrades like a new shower heads, faucet, towel holder, and toilet paper holder. You'll also want to invest in a new shower curtain, something simple yet stylish. Even a new sink, mirror, or toilet can be purchased at Home Depot easily enough –which can drastically improve the look of a bathroom, helping it to feel fresh and modern.
Spruce Up the Kitchen
While kitchen updates are generally the costliest, there are a number of low-cost options that can help your kitchen to look its best. Small upgrades such as new countertops (you don't have to go with granite), modern taps, updated fixtures, and a new backsplash can go a long way to update the look and feel of your kitchen. For dated cupboards, a simple yet stylish solution is painting them. Consider using a Cabinet Transformation Kit from Rustoleum to help simplify the process, and for great results.
Do Some Landscaping
A beautiful exterior can also help your home to appeal to potential applicants. Of course, for most rentals, low-maintenance is also appealing, so look for ways to make the great outdoors attractive, and easy to care for too. Put some flowers or topiary in pots by the front door to instantly make the entrance more attractive, and fill empty flower beds with perennials or shrubs. When choosing plants, your best option is to look for what grows well in your area. You'll also want things that are low-maintenance, that don't require a lot of watering in order to thrive. Check with your local nursery for advice on plants that grow well in your area. Evergreen shrubs are another good option, as they'll require very little maintenance, and will look good year-round, long after the spring blooms have faded. See more low-maintenance landscaping ideas.
Give It a Good Spring Clean
Finally, this one's not a renovation but it's worth mentioning anyway. A good deep clean in between occupants is perhaps one of the best things that you can do to get your rental ready for tenants. You can do this yourself, but sometimes it pays to bring in a professional who will be able to give it a thorough clean, and do the carpets for you as well. This is also a good time to go through the property, inspecting it for items that may need to be upgraded or replaced, as well as any maintenance tasks that should be done.
If your rental is in need of a few improvements and you're not sure where to begin, remember: you don't have to do everything all at once. By making small improvements and saving up for the bigger projects you'll able to gradually improve the condition of your home. Along with the potential for increased cash flow, you'll also have the added benefit that you're improving your rental home's condition and keeping it in great shape –and that's something that can pay for itself in the long-run.
Are you looking to get your rental on the market and rented as quickly as possible? For more ideas on reducing vacancy times check out: How Long Will It Take to Rent Out My Property?
---
Back to Posts