Born Without a Green Thumb? Low-Maintenance Landscaping Ideas
Renters Warehouse Blog
Back to Posts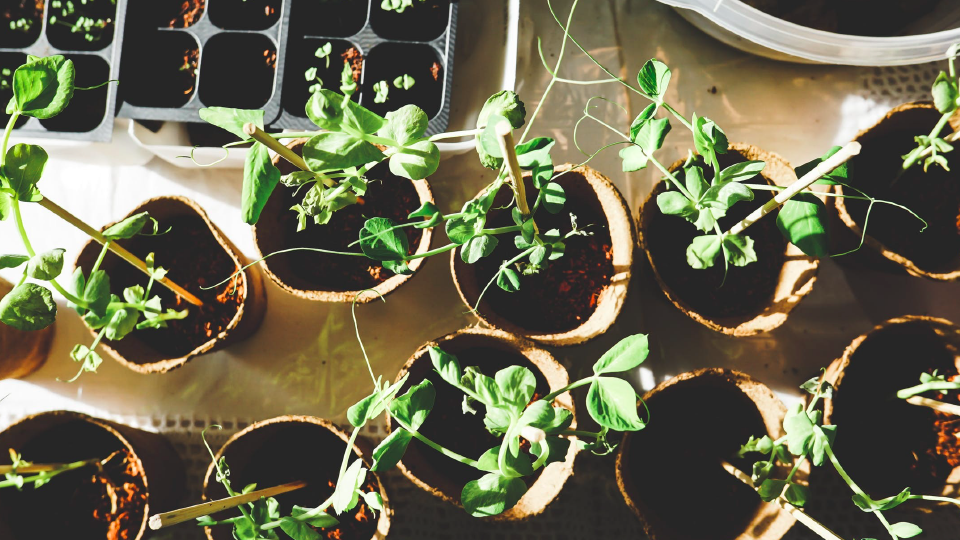 Keeping your rental's landscape in good condition is a sure way to maintain your investment and add value to the property. A beautiful lawn and garden can also help to attract new tenants and can even inspire them to keep the property looking great as well.
With so many types of plants to choose from, though, finding the best options can be a challenge. After all, there's so much to consider. For one thing, you don't want to choose plants that are high-maintenance if you don't relish the thought of spending spare weekends at your rental digging in the dirt. For another, you probably don't want to design a garden that's going to require a lot of water, especially if you live in an area that doesn't get a lot of rain.
On the other hand, though, you don't want to tear up the whole garden and pave or gravel it over. Green spaces are appreciated by most people -renters included, and the paved look isn't exactly a great option for most rental properties.
If you're looking for ideas for your rental, that won't break the bank, have no fear! Here are some simple ideas for easy and low-maintenance plants and landscaping ideas -that won't wreck your budget.
Planning Your Garden
Naturally, the best time for new plants will be the warmer seasons. There are plenty of choices for spring and summer, and even some for the cooler seasons as well. You don't have to resign yourself to brown leaves and dead trees in fall and winter.
When choosing plants, be sure to take into account the space where they will be growing. Does the area get much sunlight? Will you be able to water them regularly? Do they require a certain type of soil or climate? When it comes to creating a low-maintenance garden, your best option is to look for plants that do well in your region. When in doubt, ask your local nursery or hardware store for additional guidance on what grows well in your area.
Another important pro-tip when going low-maintenance is opting for perennials rather than annuals. Perennials will return year after year, whereas annuals will require you to replant them every year. Another long-lasting option: shrubbery. Shrubs can be a beautiful and sturdy alternative to the more delicate blooms, and evergreen options as opposed to deciduous will stay green all winter.
Finally, you may also want to consider xeriscaping. Xeriscaping is an environmentally-friendly landscaping approach that aims to help reduce the need for additional water. With this technique, there's a focus on plants that are suited to the local climate. With the right approach, xeriscaping can be both attractive and very low-maintenance.
Choosing Your Plants
Bulbs - There are many varieties of bulb flowers, ranging from tulips to crocuses to daffodils to snowdrops and more. Bulb plants usher in warmer weather with their brightly colored blooms beginning in late winter through the late spring, and many are low-maintenance. Do note that most bulbs must be planted in late summer and early fall in order to bloom on time. Generally speaking, most bulbs prefer climates that have drier summers and cooler winters.




Sedum

- A perennial favorite,

sedum

comes in many different varieties and colors. Best of all, it's extremely easy to grow, drought tolerant, and looks good year-round thanks to its eye-catching foliage. Some varieties grow low and make great groundcover, while others grow taller and work beautifully as shrubs. They bloom in late summer and through the fall, but their foliage is just as lovely the rest of the year.




Lantana

- These brilliant blooms thrive year-round in warmer regions, but they can be successfully grown in containers in colder climates and brought indoors during the winter. They come in a plethora of colors which attract butterflies and hummingbirds. As a bonus, deer and other critters will leave them alone. As long as they have plenty of sun and well-drained soil,

lantana

requires minimal care.




Hosta

- For those with shady yards,

hosta

is a great option. These hardy perennials are grown for their beautiful and varied foliage. Their ability to grow well in shady areas and their forgiving nature make them a great choice for shady properties and landlords with little time on their hands.


Herbs

- If you're considering something a bit different than the usual flowering plants, herbs can be the perfect choice for landscaping!

Rosemary

, in particular, grows well in many regions, requires little care, and can thrive in full to partial sun. Trailing varieties make great choices for planters or high retaining walls, while bushy varieties can be sculpted into hedges as they grow. The plants sport tiny blue flowers in the summer, and the shrub grows year-round. Other herbs that require minimal care and look beautiful are chives, thyme, sage, and mint.
Sun-Loving Plants (For Dry Areas)

- Live in a hot, dry region? You may want to consider some summer-flowering perennials. Good options include achillea, creeping phlox, evening primrose, poppies, and salvia. These flowers are easy to grow in dry conditions.
Moisture-Loving Plants (For Wet Areas)

- Conversely, if you live in a wetter region, you'd do well to choose

moisture-loving plants

. Water-tolerant plants include lily of the valley, sweet woodruff, daylily, blue vervain, and northern sea oats.
Keeping your rental's lawn and garden bright and beautiful during the year doesn't have to be a chore. By choosing sturdy, resilient blooms and by looking to create a garden that features plants that are suited to the climate, you'll be well on your way towards creating a hassle-free landscape, and will be able to enjoy a positive return on your investment for years to come.
Landlords: what low-maintenance plants do YOU recommend?
---
Back to Posts