6 Qualties to Look for in a Potential Atlanta Investment Property
Renters Warehouse Blog
Back to Posts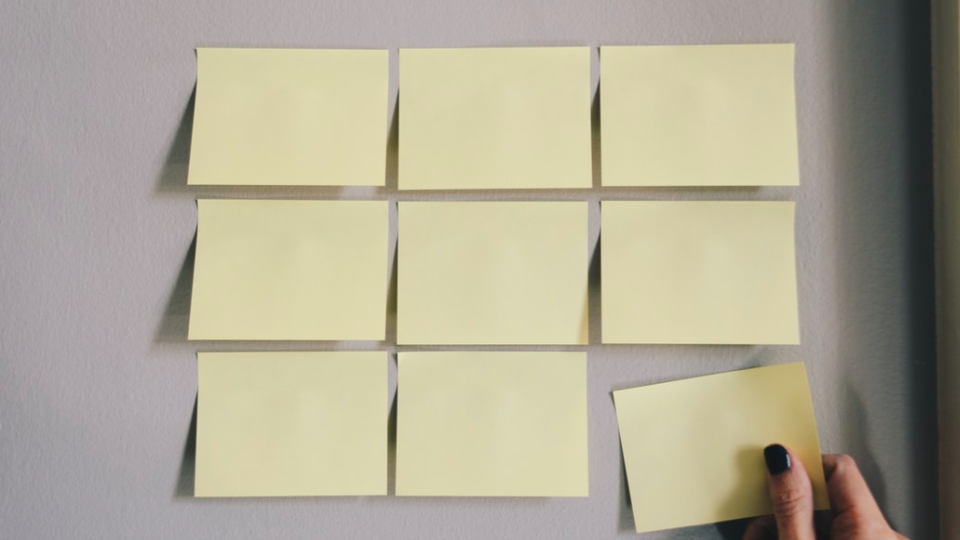 If you plan to buy at least one investment property, one of the best areas to find rentals is in Atlanta, Georgia. But to be successful and make a profit on your investment rentals, you have to understand the area's real estate industry as well as know what to look for in what makes a good rental so that you won't make mistakes.
Are you looking for a rental property in the Atlanta area? If so, here are six basic qualities to look for in a potential Atlanta investment property, along with some considerations and warnings.
Why Atlanta Is a Desirable Area for Owning Rental Properties
There are several reasons that make Atlanta a hotspot for buying real estate investment properties. One of the main benefits of investing in Atlanta real estate is that the city is growing and has an abundance of employment opportunities, in addition to a low cost-of-living. These are two huge factors that indicate the real estate market is thriving here. In fact, Atlanta has a low unemployment rate of 3.7 percent, which is lower than the long-term average of 5.9 percent.
As recession is a word that no longer applies here, you can expect lucrative returns when you invest in Atlanta rental properties. The median price for rentals is this city is $1,725. What's more, Atlanta has exceptional infrastructure, along with good school systems and desirable neighborhoods. Furthermore, the metro area continues to shine in the real estate investment market.
1. The Intrinsic Value of a Property
One of the main considerations you need to make when looking for a rental property is the intrinsic or basic value of the property. In other words, you need to buy an investment property at a price that's lower than it's real or intrinsic value. When you do this, you're already starting to make a profit.
2. Properties with Good School Districts
Because often renters have young children, they're interested in the quality of the schools where they'll be living. Consider that the best tenants are looking for the best schools for their families. One way to find out about the ratings of an Atlanta school district is by visiting sites, such as GreatSchools.com, where you can check schools for different areas.
3. Proximity to Shopping and Eateries
Even though a quiet place in the country may seem attractive to you, it's not what most tenants need or want. In most cases, renters are looking for housing that is close to shopping, public transportation and restaurants. In other words, it's a good idea to choose rental properties that offer convenience to tenants. Other amenities include those, such as being near parks, community centers, entertainment and medical facilities.
4. Properties That Are Close to Where You Live
The closer a rental property is to where you live, the better you'll be able to maintain it, besides respond quickly to tenant complaints. You need to know what's occurring at all times. To retain good tenants, you need to take care of issues as soon as possible, which can be difficult if you live far away from your rentals. On the other hand, many landlords find the job of managing rentals too time-involving and overwhelming, so they hand over this task to a high-quality property management company.
5. Properties in Low Crime Areas
Be sure to check the crime record of a neighborhood before buying a rental property since most people don't want to live in high-crime areas. To do this, go to a public library to research crime statistics in specific neighborhoods.
Another source is the local police who can give you information, regarding everything from petty crimes to serious crimes in an area. Furthermore, find out about how often a police officer is present in a neighborhood, and if crime rates are improving or getting worse.
6. Turn-Key Properties: Avoid Fixer-Uppers
Instead of buying a fixer-upper or a property that needs a lot of TLC, focus on a buy-and-hold real estate strategy, which is the most traditional real estate tactic. Perhaps you've heard of the term "buy-and-hold real estate strategy" but aren't quite sure what it means. Put simply, "buy-and-hold" is a long-term strategy in which a real estate investor buys a rental property for the purpose of renting it out to tenants to receive money from rental payments each month.
Other Considerations and Warnings
Check out the regulations and rules for Fair Housing in Atlanta to be sure you not in violation of rules and other laws pertaining to property ownership, housing codes, lease agreements and landlord-tenant relationships.
Always go out to a property to examine it for yourself. Don't rely on images on internet virtual tours that are designed for attracting buyers. Usually, the actual property isn't as appealing when you visit it firsthand.
Moreover, make more than one visit because it can be easy to miss problems the first time you see a property.
Once you've purchased your rental property, look for different ways to attract tenants. For example, you're likely to get more tenants when you make your rentals pet-friendly and offer amenities, such as laundry facilities, parking and other perks.
If you're looking for rental properties, visit renterswarehouse.com and check out our unique inventory of fully leased off-market single family properties. Our property management and real estate services company wants to help you find the perfect investment property. Please contact us and learn more about all we have to offer.
---
Back to Posts