5 Must-Haves When Buying Rental Property in Des Moines, Iowa.
Renters Warehouse Blog
Back to Posts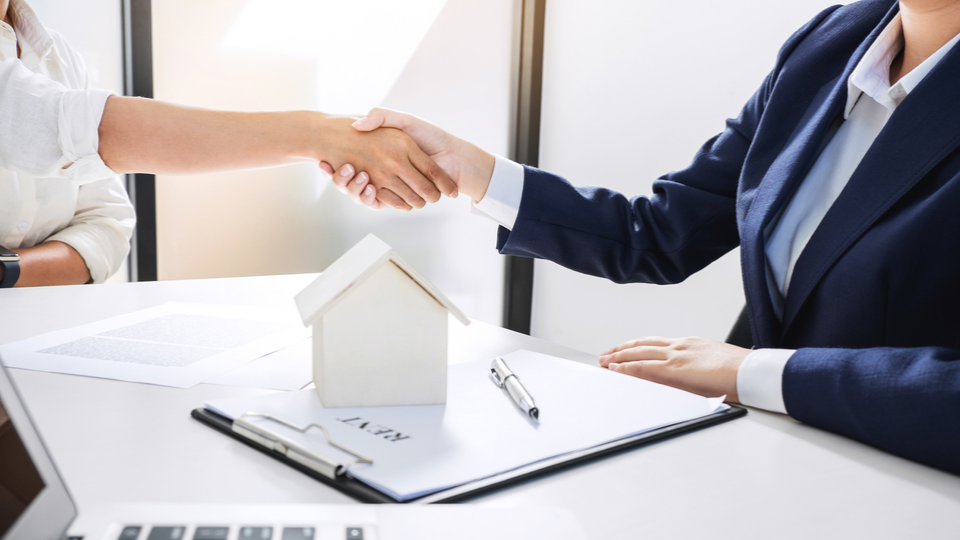 With the nation experiencing a coast-to-coast housing crunch, there is always money to be found in real estate. Buying a home is an almost universally guaranteed way to grow your investments because housing prices rise with every year, especially for well-maintained rental homes. This is why rental property investments are among the most popular way for professionals to begin investing without dipping their toes in the risky waters of the stock market. You can know for sure when monthly rent and annual property values will combine to build you a tidy profit because that's how it has worked for over a century of real estate market history and far beyond that.
A well-maintained rental home can and will generate enough rent to cover expenses, ROI, and build a profit on top of any gains you make on the growing value of the home itself. The key for anyone getting into real estate or expanding their portfolio is to find homes in rising markets and good areas for rental. So it should come as no surprise that the bustling city of Des Moines, Iowa is a great place to invest.
The Des Moines Rental Market
Des Moines is the largest city in Iowa and a fantastic place for single-family rentals. The average household income is high and there is a rewardingly low ratio between home prices and average rents. This means that you can pick up a Des Moines single-family home for much lower than the national average while rental prices are on the rise. For a savvy investment owner, this translates to quick ROI and great prospects on the home value increasing significantly over the next few years.
Des Moines is home to several universities and a booming local industry so there is always an ample supply of people looking to rent. You can influence the type of renter you attract based on the neighborhood you buy in, from the suburban families to the downtown professionals, to the near-campus college students. Des Moines is a great destination for both long-term renters and vacation renters passing through the city.
However, before you buy an investment home to rent out, it's vital that each home you consider meet the following five investment property must-have qualifications:
5 Des Moines Investment Property Must-Haves
1) A Great Location
First, a good Des Moines rental home candidate needs to be located somewhere appealing to renters. There are several types of landmark that can make a rental home appealing. Families like to live near good public schools and professionals like to live near transportation arteries including roads and shuttle routes. University students will flock to homes near their campus, and many people enjoy being within a bike ride's distance of a popular shopping center.
2) High Local Rental Prices
Des Moines is a highly diverse city with a variety of neighborhoods, some better for renting than others. Double-check the neighborhood rental rate of each neighborhood and focus on neighborhoods with medium-to-high local rental prices. This will determine how much you can reasonably ask for your investment property's rent. To avoid compromising your returns, make sure reasonable rent isn't the highest rent on the block.
3) Passes Inspections with Minimal Move-In-Ready Maintenance
Des Moines also has a diverse mix of old and new homes. Older homes can be a fantastic investment for rentals, but only if they're in good shape. Bring your licensed inspector by to do a full investigation. Ensure that there are no surprise maintenance costs and that the cost to make a home move-in ready for tenants won't be too excessive once you buy the property.
4) Suits Your Target Renter Demographics
If you have a set type of renter that you'd prefer to focus on, you can influence who applies based on the location and qualities of a home. You also want to try and avoid contradictions, like a cramped home in the suburbs or a sprawling house downtown to focus your tenant demographic. Make sure the style of home suits the type of renter you most expect the location to attract.
5) Satisfying Return on Investment Rate (Cap Rate)
Finally, be sure the math shakes out in a satisfying way. Ensure that the amount you pay for the home and repairs will come back to you in rent at a rate that works for your financial plans. The Cap Rate in real estate is like your ROI, Return on Investment. In other words, you want to calculate how quickly rent (minus expenses) will repay your investments and then continue generating profit beyond that. If you're happy with the number and everything else lines up, then you're ready to make a bid.
---
Are you looking into rental property investment in Des Moines, Iowa? If so, our team would be proud to help you find just the right properties for your investment plans. Explore our unique inventory of fully leased off-market single family rental properties for sale or swing by our Renters Warehouse office in Des Moines for a personalized consultation. You can also contact usonline to open a digital conversation that will guide you toward the right Des Moines property for your investment needs.
---
Back to Posts