5 Must-Haves When Buying Rental Property in Bethesda
Renters Warehouse Blog
Back to Posts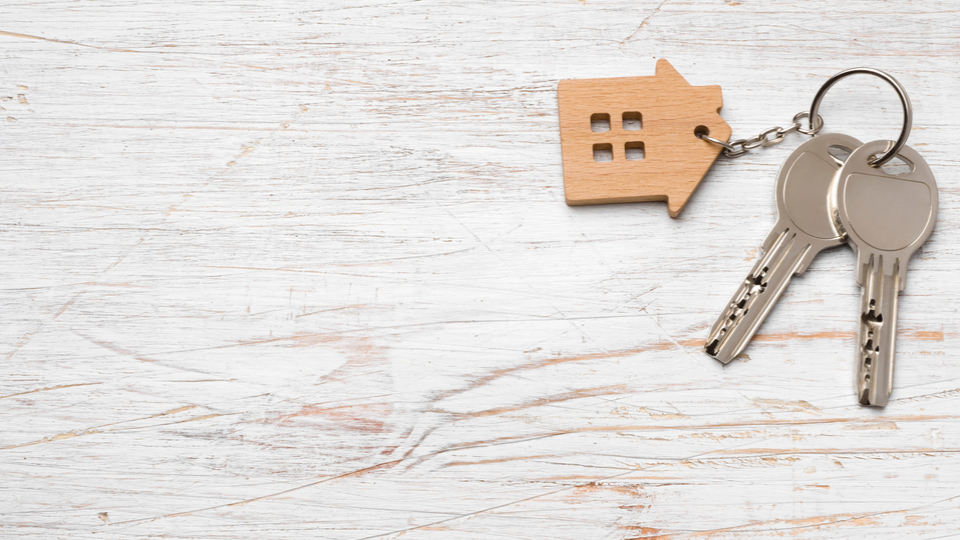 When you're looking for long-term profitable investments, there are few choices more stable and personally rewarding than investing in rental homes. Long-term rental investments allow you to become a landlord, enjoying the modest profits from monthly rent payments. With the help of property managers, you can spread your investments out over profitable neighborhoods all over the country.
When you choose your rental investments wisely, the rent for each covers the mortgage payments, property taxes, upkeep, and expenses and the remainder becomes profits in your pocket. Even better, if you decide to make a change, home values tend to rise meaning a well-maintained rental home can eventually sell for more than its purchase price resulting in more profits down the road.
The Bethesda Rental Market
Bethesda, Maryland is one of the fastest-growing cities in the US and located conveniently close to our capital in Washington DC. It is a popular commuter town with good schools and a wide range of properties to choose from. Rental homes are in high demand and the renal population is on the rise with the many politicians, staff, interns, and other politics-related professionals looking to commute for a few years but not to settle in permanently.
These factors together make Bethesda a fantastic rental home market for investors looking to buy. However, before you decide on a property for purchase, make sure your choice meets the following five must-have qualifications:
5 Bethesda Investment Property Must-Haves
1) Clean Inspection Report
The single most important factor when buying a home, any home, is the inspection report. There are many "lemons" that can be dressed up with fresh paint and staging to look like fantastic investments. But you never know if there are underlying problems with the foundation, plumbing, roof, mold, or essential appliances unless you have a licensed property inspector do a full investigation and walk you through the report.
Some things, like ruined carpet, can be easily fixed, but some will significantly increase your total investment costs. Some inspection-discovered problems can even spell ongoing maintenance costs for years into the future if you're not careful.
2) Commuter-Friendly Home Design
Next, you will want to find homes that are distinctly friendly to the types of people who most often rent in the Bethesda area. This means professional commuters. These are people who need practical, tidy homes from which to commute and where they might occasionally host guests for quiet dinner parties. The best homes in Bethesda for your ideal renters are small cottage-like starter homes which will be a little older and very practically built. What you want to avoid are homes that are too large, costly, or impractically designed as they will not appeal as directly to your largest pool of potential renters.
3) Medium-High Neighborhood Rental Prices
Never have the highest rent on the block. Look for neighborhoods whose nearby rental prices are medium to high, then aim to be somewhere lower than the highest rent. This means avoiding neighborhoods with unusually low average rent as this will bring down the amount you can charge, even if your rental home is worth more than the neighborhood average. If you can't charge 1% of your total investment costs (including renovations) then move on to another property.
4) Appealing Neighborhood Amenities and Neighbors
Renters don't just want nice homes, they also want nice surroundings. Look for smaller homes near the best schools to attract families or homes very close to shopping and commercial areas for younger singles and couples. You also want to scout the local neighborhood to make sure that the nearby homes are appealing and that the neighbors are relatively friendly. Nearby parks and other neighborhood amenities are always a perk.
5) Passes Your Estimated ROI Standards
Finally, you'll want to do your ROI math. ROI stands for Return on Investment and calculates how quickly you will make back and then exceed the amount you paid to buy, close, and upgrade the home. Take the amount of rent you can charge based on the 1% rule and the neighborhood rental averages. Subtract monthly costs like mortgage and property tax. Subtract annual costs of maintenance and services. What is left is your profit. Now calculate how many months of profit it will take to pay back your initial investment. Is this satisfactory? If so, then you're good to proceed.
---
Investing in Bethesda rental homes is a great choice for any landlord, whether you're new to the game or building your portfolio. Not sure where to start finding great rental home opportunities? Explore our unique inventory of fully leased off-market single-family rental properties for sale! You can also swing by the Renter's Warehouse Bethesda office or reach out to contact us online.
---
Back to Posts