10 Design Ideas to Revamp Your Rental Interiors
Renters Warehouse Blog
Back to Posts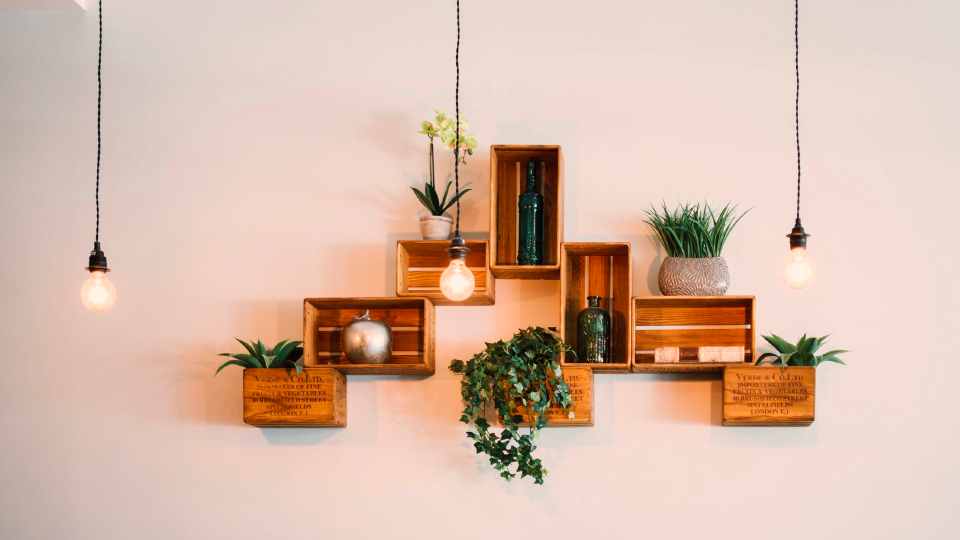 Although renting presents you with many advantages, it does have its downsides, including the restrictions like the inability to paint walls or refinish floors -- you know what I'm talking about. You can't hang artwork on the walls. You're not allowed to paint. You can't renovate. Granted, some landlords allow exceptions to these rules, but most of the time most renters just accept that they'll be surrounded by white walls until they stop renting.
However, design and decor options exist that will allow you to improve your surroundings. Additionally, looking at a space through a different lens enables you to work with the decor features to create a more beautiful, more home-like atmosphere. If you're trying to give your home a visual boost, here are 10 design ideas for your rental interiors.
Design Idea #1: Change the Lighting
Lighting has a significant effect on the look of a room. It also happens to be one of the simplest things to correct. First, if it's possible, Apartment Therapy suggests that renters change the light fixtures. Very often, you won't have to change the whole thing. You may just need to find a different shade for the light.
Next, work with different types of lamps to create lighting displays throughout your living space. Because these stand at eye-level, they'll very often be the first thing that your visitors will see. This draws the eye away from more unsightly fixtures.
Design Idea #2: Add Some Bamboo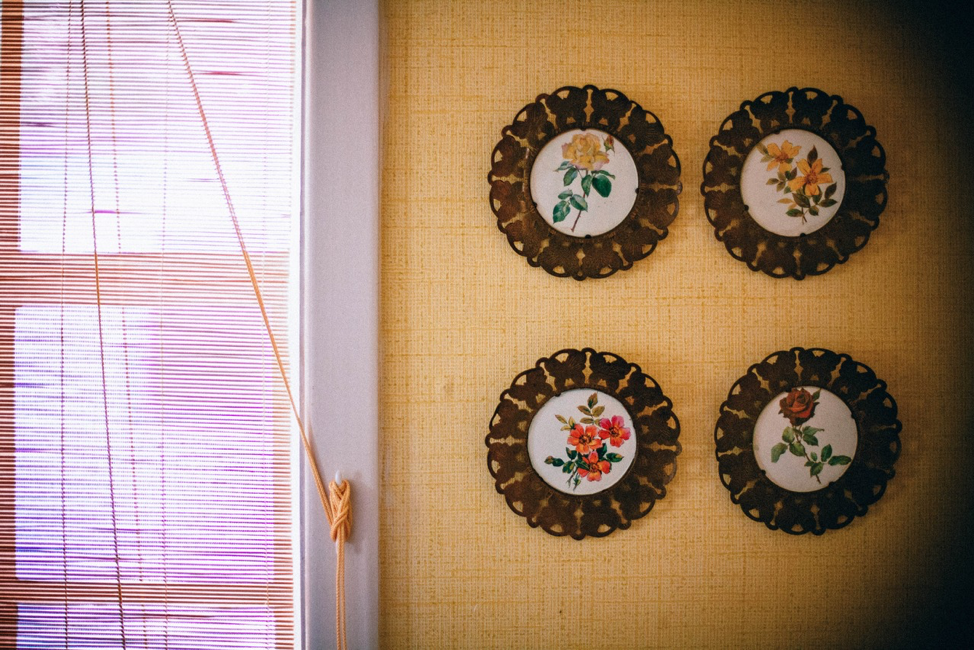 An article in Architectural Digest recommends that renters change out their drab blinds for some bamboo ones. These window coverings give any rental the feel of a home at the beach. They make the interior lighting soft and elegant and give the room a bit of visual texture, which also adds interest to space.
Design Idea #3: Removable Wallpaper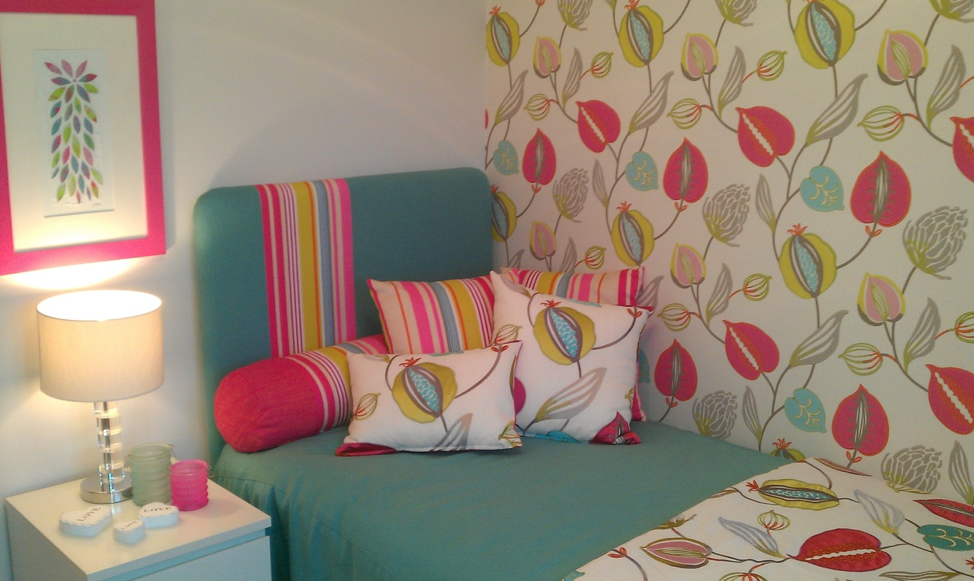 According to the Huffington Post, removable wallpaper exists. This decorative god-send gives you the ability to change the look of your home, without changing the walls at all. You can find this decorator's dream at some stores, both on- and offline.
Design Idea #4: Get Creative With Bookcases
When you can't hang artwork on the wall, get creative and make some new wall space in your abode. One way to do this is to use bookcases. This is especially helpful if you want to divide a room. One side of the bookcase functions as an ordinary bookcase. The other side can be painted and decorated to become a wall for your artwork and pictures. Be sure to position the cabinet between two rooms, so that it can act as a divider.
Additionally, make sure that the shelf side of your bookcase looks interesting. Add contact paper or paint inside each shelf. Decorate the shelf with books, knick-knacks, and miniature lamps or sculptures.
Design Idea #5: Change Out the Switch Plates
Anymore, you can find decorative versions of the ordinary switch plates that usually come standard in rentals. Try some brass or ceramic ones that match the rest of your home decor. Or paint some yourself to give your home a personal touch. Just remove the light switch plates throughout the home and substitute them with ones of your own (be sure to keep these in a safe place so that you can change them back when it comes time to move.).
Design Idea #6: Upgrade Your Hardware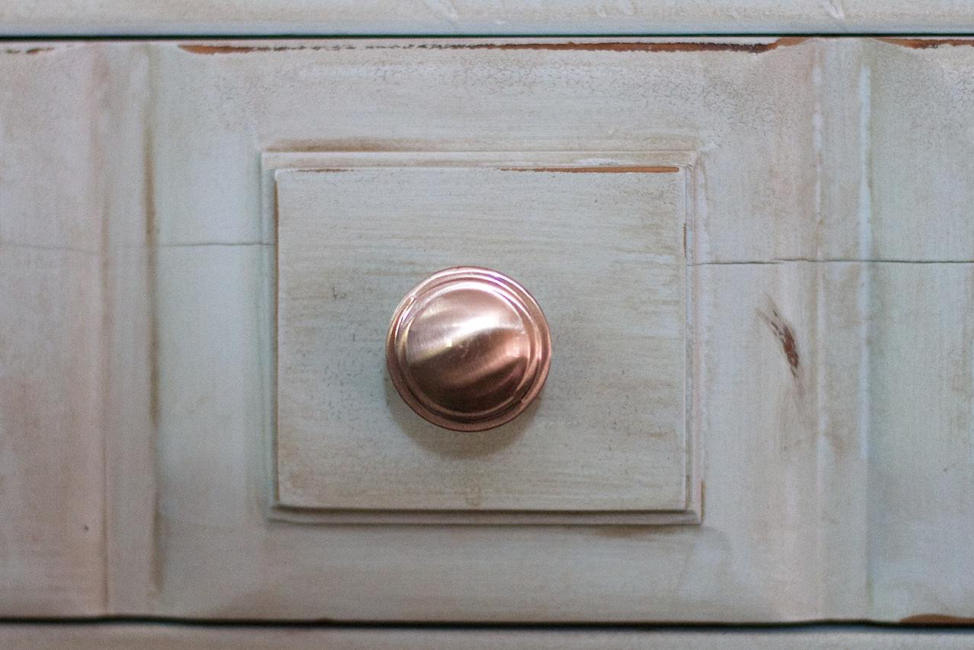 The knobs and handles in your kitchen and bathroom could also be exchanged for something that's more to your liking. If you want to add a little drama, try replacing your everyday handles and knobs with black ones if the walls in your kitchen are white. That will add some visual contrast, without a lot of work on your part.
Design Idea #7: Art and Easels
Who says you have to hang art on the wall? You don't. You can invest in some painter's easels and display your artwork on those instead. The advantage to this, aside from allowing you to have art in your space, is that they come in varying heights. This adds both height and depth to your art displays. Make several easel displays in the corners of large rooms. These will create smaller focal points.
Design Idea #8: Creative and Decorative Storage Options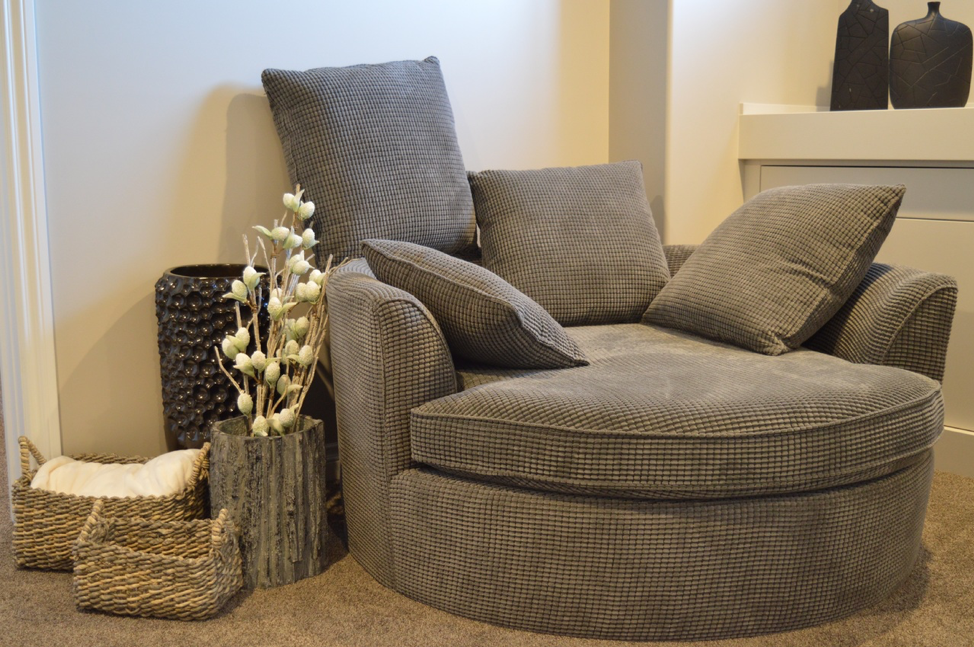 If your house in on the small side, get creative about your storage options. Buy pieces like ottomans, bamboo laundry hampers with lids, floating kitchen islands, and other double-duty furniture. Paint or decorate the pieces so that they fit with your overall theme.
Store your extras inside these moveable storage spaces. Use pieces like the bamboo laundry hampers as side tables in your living room or bedroom and stash magazines, papers, and other essential items inside.
Design Idea #9: Give Yourself a New Fridge - Sort Of...
There's nothing that says you have to stop with the walls when you invest in that removable wallpaper. Why not use some of it to give your fridge a facelift? You can cover the front in a solid black for a dramatic look. Or you can add a patterned paper to make it really stand out.
Design Idea #10: Lay Area Rugs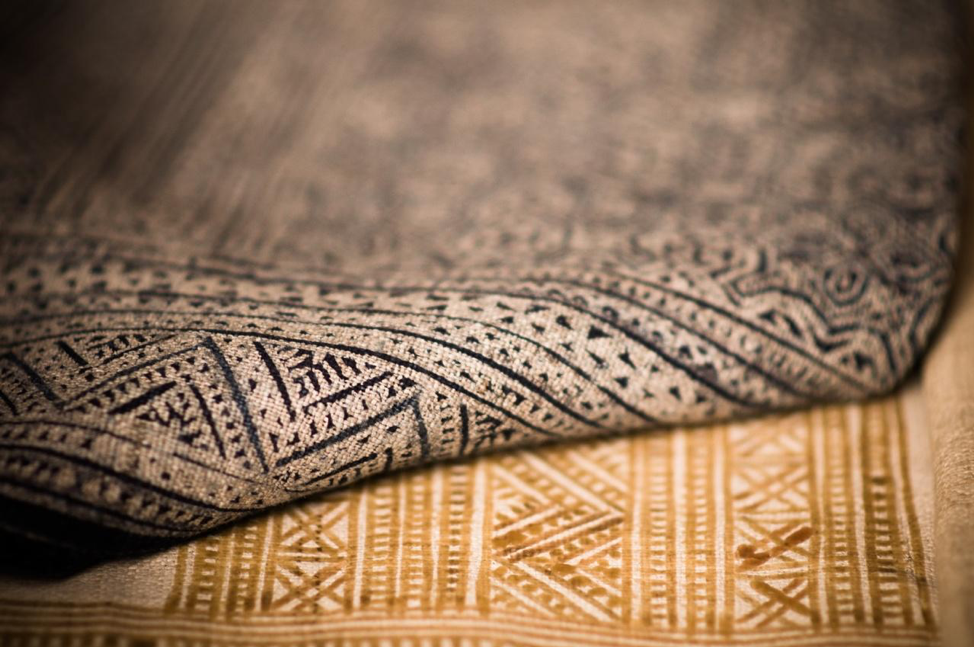 Area rugs not only protect your floors, but they also add delightful textures and patterns to this part of the room. Add a large carpet to the living room to liven up your space. Or put down a series of rugs in a home with an open floor plan. Each mat can visually denote where one room ends, and another begins. For example, if your dining room and living room flow into one another, put one rug down in the dining room and the other in the living room. Psychologically, it makes the place looks like two rooms, even though you haven't added a wall.
Concluding Remarks
Despite the decorating and design restrictions, your landlord may put on you, you don't have to settle for a drab, lifeless space. These 10 decorating hacks are not only inexpensive, but they're also reversible. This means you can change them back out when it's time for you to move out.
AUTHOR BIO:
This guest post contribution is courtesy of MacDonald Hardwoods, a Denver-based hardwood flooring company. For over three decades they have serviced Colorado with hardwood floor cleaning, installations, and even conducted educational classes to help customers take care of their floors.
---
Back to Posts