Winter Remodels - What You Should Know
Renters Warehouse Blog
Back to Posts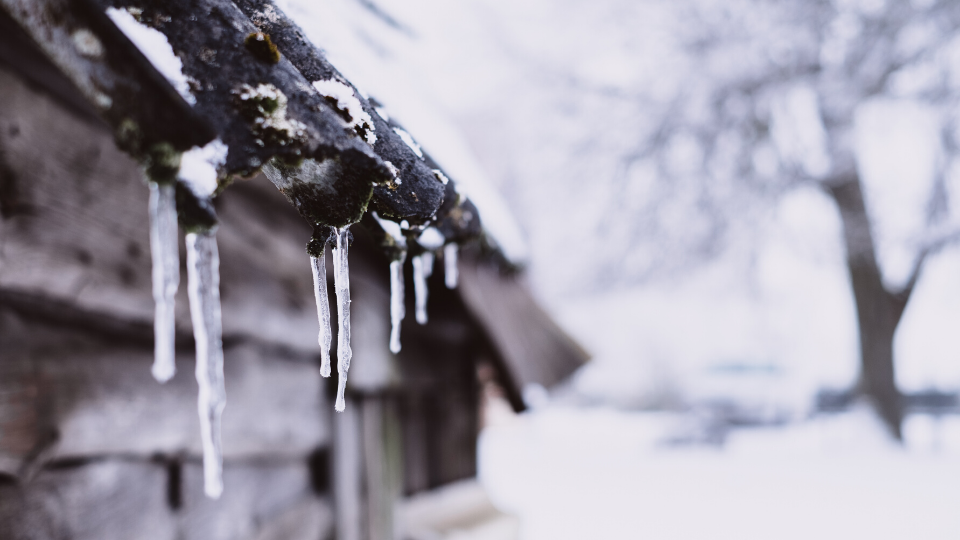 Snow, ice, and long dark days. Winter isn't exactly the time of year that comes to mind when you think of remodels or renovation projects, but the truth is, this season can be as good a time as any when it comes to doing rental upgrades and repairs.
There are a number of reasons that a landlord might find themselves needing to do renovations mid-winter. Sometimes, investors look to purchase property in the winter. Often, dropping temperatures can mean a slump in home sales; and better bargains to be had. Other times, a rental might be in between tenants and in need of a few upgrades –right in the dead of winter.
Whether you've purchased a fixer-upper or are thinking of making some upgrades to an existing rental, the good news is that many projects can be done during the winter months. If you're looking to renovate during the colder season, here's a look at some things that you'll want to keep in mind to help the process go as smoothly as possible.
Spruce Up Your Rental: Winter Projects
While most renovation projects can be done at any time of year, there are a few that are especially ideal for the colder weather. Here's a look at some things you'll want to think about doing during the winter.
Install Light Fixtures
Winter's a cold, dismal time of year. But there's a lot that you can do to spruce up your rental's interior to make it cozier and inviting. One easy and affordable way to improve the interior is with the addition of some new light fixtures. Choose some modern ceiling lights or beautiful sconces for the halls to give your rental a fresh, up-to-date look. Your lightbulbs can make a big difference as well. Warm bulbs, as opposed to cool white ones, can also help to increase the sense of warmth in a room.
Replace Kitchen Countertops
Kitchen countertops can be a relatively simple project, and it's a sure way to add new life to a rental property. Thankfully, it's also a project that doesn't involve a lot of trips outside, making it a good project to tackle during the winter.
Add a Fresh Coat of Paint
While you'll need to leave your exterior paint jobs until the summer, painting indoors is a project that can be done during the winter months. The dry winter air will help the paint to dry quickly, making it easier to apply those necessary multiple coats. And you may be able to snag a bargain! Paint is sometimes discounted during the winter months as well –good news, especially if you have more than one room to paint.
Add Some Insulation
Another great winter-time project is installing insulation. This will increase energy efficiency; leading to lower operating costs –something your tenants will be able to appreciate. During the colder months, it's also easier to identify areas that are lacking in insulation. The contrast between the cold outside air and inside can help you to spot problem areas within the walls more easily. While you're at it, consider replacing weather-stripping around doors and windows to add extra insulation.
See: Easy design and renovations to attract tenants.
Renovations and Upgrades: Safety Issues
In addition to cosmetic issues that can help your rental to look its best, there are some important safety issues that can be tackled during the winter as well. This is especially the case if you've just obtained a fixer-upper, and are looking to get it into rent-ready shape.
Check Carbon and Smoke Detectors
Safety's important any time of the year, but winter is a good time to check the carbon monoxide and smoke detectors. December and January are peak months for house fires, and it's important to ensure that your detectors have fresh batteries and are up-to-date. Generally, these devices should be upgraded every five to seven years.
Lead
If your property was built before 1978, you could have lead paint on the walls, doors, and windowsills. When you have lead paint, an easy repair is to paint over it, sealing it in. Some experts recommend a complete removal, whenever possible though, arguing that it's the best way to properly address this hazardous material. For more tips on safe practices for dealing with lead, see: How to remove lead paint safely. It's also important to ensure that you disclose the presence of lead to your tenants, as landlords are required to do so by law.
Address Mold Problems
Even if you're neck-deep in an unrelated project, if you spot mold or signs of mold growth, it's important to address the issue.
A bleach and water solution or borax can effectively remove mold. If you have mold growth on a non-porous surface, you can also use mold removal paint to seal it in. For serious mold infestations, you may need to remove portions of cabinetry or sheetrock. Make sure you use proper safety supplies, like gloves and respirators, and place the mold-infested materials in thick, contractor-grade garbage bags.
You'll also want to address the cause of the mold. It could be a leaking roof or a dripping pipe. Even a small leak can lead to mold infestation, as well as other long-term damage, so be sure to locate the problem and find out what's causing the issue in the first place.
Test for Radon
Another major health concern is radon exposure. Radon is a toxic, odorless gas that enters the home through cracks and crevices in the basement, holes from plumbing, or spaces underneath the building. Once inside, it accumulates, and the gas decays, it turns into radioactive particles. High levels of radon can lead to lung problems and a higher risk of cancer. Tests are inexpensive and easy to obtain, and winter is an ideal time to test for radon exposure, as it's recommended that you leave the windows and doors shut for accurate results.
Test Your Water Quality
Water quality is also another potential health hazard, especially if your rental doesn't have access to a good water supply. Improving water quality could involve adding a whole-house water filtration system. If you are concerned about water quality, places like Lowe's and Home Depot sell in-home water testing kits, which can help identify things like hard water or high fluoride levels.
Tips for a Smoother Remodel
Plan Ahead
Whether you're planning to do renovations yourself or thinking about enlisting the help of contractors, the success of your project is largely contingent on your ability to plan ahead. Careful planning can not only save a ton of headaches, but it can also prevent injury too. Not having the right supplies can increase your risk of sustaining an injury, especially if you try to use tools that aren't meant for the job. It's also always a good idea to buy extra supplies before you start because few things can be as frustrating as having to stop your project midway to run out to the hardware store for more masking tape. You'll also want to get your contractors lined up as quickly as possible. Good contractors tend to be in high demand, and while the winter months are generally considered the slow season for contractors, you'll want to book in your projects early to ensure they get completed according to schedule.
Know Your Materials
Whatever your project is, make sure you know what materials you'll need and be working with. If you are removing mold, having a respirator and thick contractor bags helps protect you from potential exposure. Certain materials, like fiberglass insulation, can cause allergic reactions as well as skin and eye irritation, so if you're working with a material for the first time, it's a good idea to have someone with you during your project. Likewise, be aware that many older buildings and homes have materials that contain asbestos –and if you uncover it during your project, you'll need to get a professional in.
Seal off Your Vents
If you're completing a home improvement project, take care that harmful particles don't make it into the HVAC system. When doing any major renovation work, it's a good idea to shut off the heating temporarily and seal off any vents that are in the rooms you're working in to prevent harmful particles and debris from getting trapped inside the system.
Set a Budget
It may sound overly simplistic, but having a set budget can be tremendously helpful when it comes to renovations. This will help to keep you on track and will give you an idea of how much you can spend when it comes to different projects. When budgeting, look to add value, and invest in things that will make your property more attractive to potential rentals –along with preventative maintenance tasks that will help to stave off potential problems, saving you money down the road.
See: Renovations: Setting a budget and how far should you go?
Expect the Unexpected
Finally, renovation projects are often full of –surprises. Not all of them pleasant! Especially if you're conducting an extensive renovation that involves removing cabinets, fixtures, flooring, or ceiling tiles –or working on an older fixer-upper. Since most water damage happens in areas that aren't often seen, when you remove old tile or carpet you can run into rotten wood, asbestos, or mold. It's better to discover these things early on, but always try to budget in a buffer of 10% to 20% to cover any unexpected surprises that arise along the way.
If you've recently purchased a fixer-upper, or are considering doing so, be sure to take a look at our list: Steps you'll need to take before renting out your property. See how you can get your rental in rent-ready condition as quickly and efficiently as possible.
---
Back to Posts