The Secret to Rental Property Success? Hiring a Professional Landlord
Renters Warehouse Blog
Back to Posts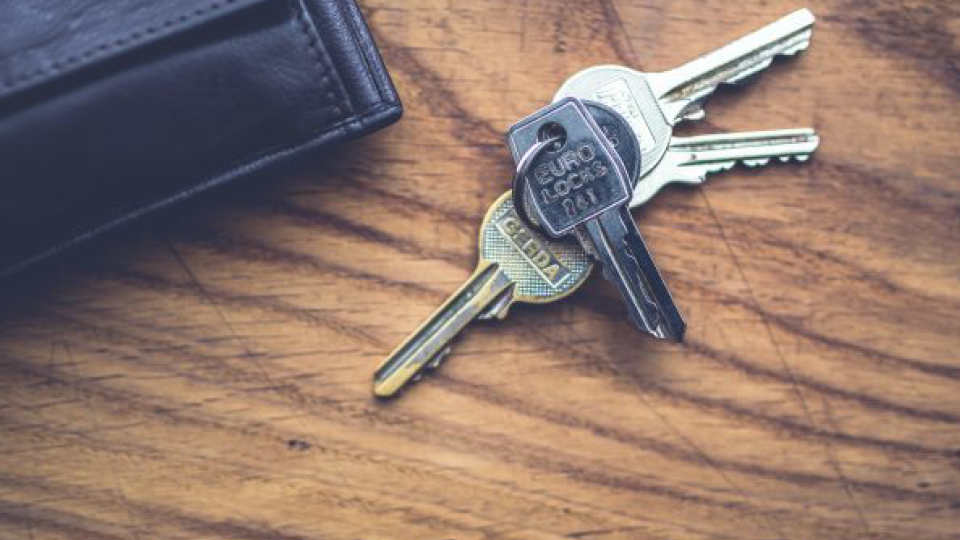 While being a landlord isn't for everyone -many investors find that owning income property, or, Rent Estate(tm) is an ideal way to generate some additional income -not to mention an excellent investment for the future.
But as any experienced landlord can tell you, not all rental properties are created equal. There's more to managing a property than just breaking even -you'll want to ensure that your rental is operating at its best -as profitably as it can be.
This is where a professional property manager comes in. While opinions vary considerably in the longstanding debate of hiring a property manager versus going it alone, many landlords today will tell you that enlisting the help of a qualified property manager to oversee their investment was one of the best decisions that they could have made for their property.
The decision to hire a property manager is one that you'll want to make with your own experience, preferences, and investment goals in mind. But if you're on the fence about managing your properties, and wondering if it's worth bringing in some outside help, let's take a look at a few ways that a property manager can help. A good property manager will not only be able to take a load off your back, but can also to have a significant impact on the success of your rental properties -helping to make your Rent Estate(tm) venture a financially rewarding experience.
Allows You to Expand Your Investment Reach
Being a landlord can be a full-time job. In addition to having to dedicate weekends to maintenance and upkeep at the rental, you'll also have to spend time on tenant sourcing and screening, lease processing, fielding phone calls and dealing with emergency call-outs, all while carefully walking the line to ensure that you're in compliance with the law. By bringing in a professional landlord, though, you'll be able to free yourself up from the day-to-day issues with the property, allowing you to expend your energies in a different direction. Instead of having to spend all of your efforts on one or two properties, a property manager will free you up to extend your reach. Since you won't have to personally oversee your rentals, you'll be able to add more income properties to your portfolio, allowing you to focus on your investment strategy -and maximize your returns.
Makes It Easy to Invest in Properties That Are Out of State
While starting out with local investments is a good idea -some of the best investment opportunities are often in found in markets outside of your area. Investing in different markets also allows you to diversify your investments, instead of having to put all of your eggs in one basket. While being an out-of-state landlord certainly has its drawbacks, these can be mitigated by going through a local property manager who is experienced with property management in that area -and familiar with required inspections, permits, and state laws.
Helps to Keep Your Vacancy Rates Low
Smart investors know that maximizing their returns involves a careful pricing strategy. This means finding the sweet spot -or, the best rate that you can charge, without sacrificing interest from potential applicants. Setting competitive rent will be able to help you keep your vacancy rates low -helping to reduce tenant turnover and cutting down on the length of time that your property sits empty between tenants. Since an experienced property manager will be familiar with what other local properties are renting for, they will be able to help you set a price that's fair -and competitive.
Enables You to Secure High-Quality Tenants
One area that will have a major impact on the success of your rental is your ability to secure qualified tenants. You can save yourself the hassle -and often major expense of allowing unqualified applicants into your rental by implementing an airtight screening process, complete with background, reference, and credit checks. An experienced rental property management company will tenant screening policies and procedures -in writing, allowing them to ensure that only qualified applicants make it into your property. A reputable property manager will also be well-versed in landlord tenant law -at a federal and local level, and have a screening process that's in compliance -helping to keep you on the right side of the law.
Helps You to Get the Rent on Time
As a landlord, you know that rent collection isn't always a straightforward process. Collecting and processing monthly payments can be time-consuming -especially if you're still having your renters pay by check. Additionally, when the rent is late, many landlords are hesitant to charge late fees. An experienced property management company, though, will be able to handle the rent collection for you -and when necessary, levy late fees, helping you to maintain your cash flow.
Allows You to Outsource the Eviction Process
Finally, even the most diligently screened tenant could run into difficulties paying the rent, or abiding by the terms of the lease. When this happens, and an eviction is in order -a property manager will be able to oversee the entire process, saving you from the hassle and stress. Additionally, they will be able to handle the eviction in a way that's in compliance with the law, protecting your interests, and making the process as seamless and straightforward as possible.
In order to get the most out of your properties, you'll want to treat your investments like a business. This means making decisions that will not only impact your property's current profitability -but its future success as well. It also means knowing when to bring in some outside help. Surrounding yourself with a team that's experienced and qualified in property management can save you a tremendous amount of time and hassle, and in many cases, will even be able to improve your property's performance -allowing you to generate a higher return on your investment.
---
Back to Posts