Setting and Achieving Your Goals for the New Year
Renters Warehouse Blog
Back to Posts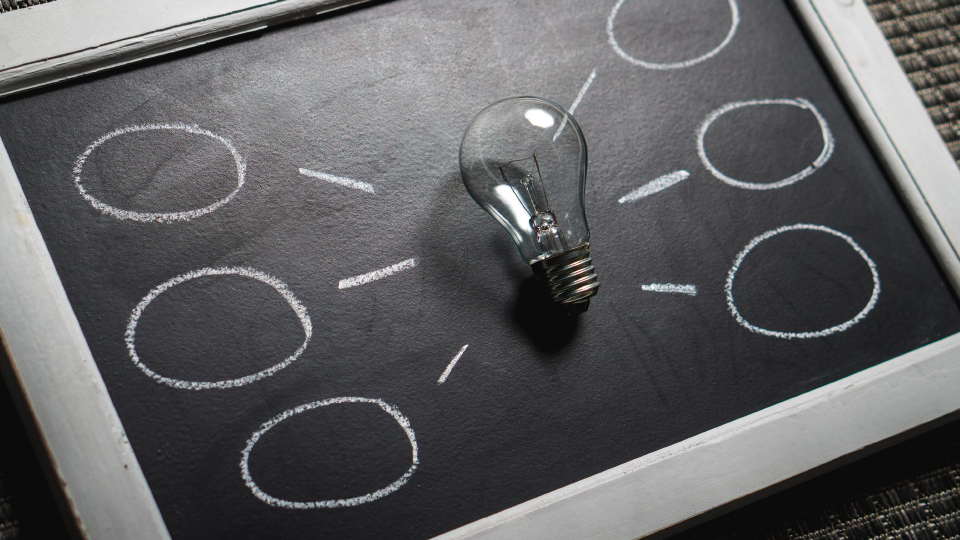 The New Year is the time for reflection, contemplation, and goal-setting.
It's also a time when prospective investors start thinking about putting into motion their plans to buy that first investment property.
If you've been on the fence about real estate investing for a while, why not make this the year that you take the leap? In many ways, there's never been a better time to own rental property. Demand for rentals is sky high, income properties represent a sound investment, and there's a wealth of tools and opportunities available today to help investors to obtain the facts that they need to make investing decisions.
Of course, not all investments are created equal! As a landlord, it's vital that you set yourself up for success by taking the time to do your research up front to ensure that you're fully informed before you take the leap.
In this guide, we'll take a look at seven excellent resolutions that every first-time investor should set -no matter what time of year it is.



1. Determine Which Type of Property You'll Be Investing In
Your first resolution for the New Year should be determining which type of property you should invest in.
Single-family homes? Multi-family properties? Fixer-uppers? Move-in ready units? Determining which type of property you'll invest in will help you to learn everything that you can about that property type, the pros, cons, risks, pitfalls; allowing you to map out your preferred course of action -and helping you to set yourself up for success.
When getting their start, most investors begin their foray with a property type that they're familiar with -or have some level of experience with. Single-family units are by far the most popular property to get started with, but duplexes and other multi-family properties are another great option that many investors swear by. Brandon Turner of Bigger Pockets got his start with a duplex, purchasing one as his first buy-and-hold property, and there are plenty of other investors who recommend going this route as well. It's all a matter of deciding which option you're most comfortable with; and which one will net you the highest profit.



2. Resolve to Learn All That You Can
Next, it's time to hit the books! You'll want to resolve to learn all that you can about investing -both in terms of investing strategy, as well as everyday rental management.
This means getting ahold of a few good books by experienced investors who've been there, done that -and are eager to share their experience. (Here are some we recommend!) You'll also want to frequent blogs such as Landlordology and InvestFourMore -as well as the Bigger Pockets blog. Bigger Pockets even has a forum where experienced investors and newbies alike are welcomed to seek advice and share their thoughts. If you have a question, just post it -and step back and watch the comments pour in. It's an invaluable resource for any first-time investor.



3. Research Different Markets
Location, location, location -it's a cliche for a reason; because it matters.
Choosing the right location is an essential part of finding a profitable investment, and you'll want to look for a location that has good investment potential. This means doing your research and finding an area that's priced well, but up-and-coming. Often, the suburbs, just outside of major cities that have good job prospects are ideal places to buy rental properties.
You'll also want to consider appreciation. While cash flow is the main consideration, bear in mind that if appreciation is part of your investment strategy, then you'll want to look to invest in area that's showing signs of growth. Some areas in the Midwest are great from a cash flow perspective, but appreciate far more slowly. Be sure to have a look at market data from websites like Zillow and Trulia to see what house prices have been historically. Once you've found a promising market, you'll want to think about the neighborhood as well. Ideal single-family rentals are located in safe neighborhoods with low crime rates, in good school districts, and with plenty of nearby amenities -like shops and restaurants. Finally, keep property taxes in mind as well. You'll need to be able to generate enough in rental income to cover the taxes.



4. Resolve to Run the Numbers
Once you have a potential property in your sights, it's time to run some numbers.
Never purchase a property based on feelings alone. While a gut feeling can give you a good place to start, it's important to make sure you back up your hunches with solid numbers. A good place to start is the classic income property rule that says a rental should yield at least 1% of the sales price per month -but you'll want to determine for yourself what a good investment looks like -and ensure that you only buy properties that fit that criteria. Learn more about assessing potential rental property.
Before you take the final steps in purchasing an investment property, it is important to calculate all the expenses that will come with your property and ensure that you will break even and turn a profit. Here are a few things that you should add to your list as you calculate the true cost of owning your investment property.
Utilities (If you're paying them)
Vacancies

(estimate at least one month per year)
Professional Services (attorney, accountant)
You also should take into consideration the location of your property and the nearby amenities that can impact your property's value. Your goal is to make sure, at end of the day, your investment is one that will generate decent returns.



5. Make a Plan to Secure Funding
Next, it is important to create a plan for funding. Do you have enough saved for a down payment? Do you have a good credit score? Keep in mind that banks often require a 20% down payment for investment properties, but first-time buyers are often eligible for much lower down payments -as long as they plan to occupy the home for a certain period of time, usually one year. This is one reason that many experts recommend starting with multifamily property -like duplexes. Duplexes can also be purchased through an FHA loan, meaning that you could be able to secure a property with a far lower down payment, and a much lower interest rate as well. Learn more about securing financing: see 30 Tips for Financing Your First Investment Property.



6. Start Building an Emergency Fund
As a general rule, Murphy's Law is something that most landlords know all too well.
If there's something that can go wrong with a rental property, chances are it will. Now, this isn't to say that it's all doom and gloom for landlords, but it does mean that it's important to have a plan for the unexpected. Do you have a list of contractors on hand that you call in case of emergencies? What will happen if there's a burst pipe or the furnace goes out in the middle of winter? Could you cover the cost of emergency repairs? If you know your way around a toolbox, and your property is local, then you could save yourself a few bucks, but you'll still want to ensure that you've got enough socked away in an emergency fund to cover unexpected expenses. Most financial advisers recommend setting aside enough to cover 3-8 months of expenses.


7. Take Advantage of New Tools and Opportunities
Finally, in many ways, buying investment properties is easier today than ever before -thanks largely to the fact that the information that you need to assess properties in different markets is easily available -allowing you to locate the best deals and make informed decisions.
If you're thinking of making your first investment, then you'll want to check out Renters Warehouse's OwnAmerica -a rental investment marketplace. Discover investment opportunities -and choose from thousands of active listings. This marketplace also provides landlords with a comprehensive selection of tools to make informed investment decisions. From data on market fundamentals, population trends, employment stats, and price performance -it's never been easier to assess the viability of potential investments.
While investing in rental property certainly isn't a get-rich-quick scheme, with the right approach, it can be a tremendous catalyst for long-term wealth creation, as well as immediate returns in the form of cash flow. By breaking up your big-picture goals up into doable steps, and resolving to make them happen, you'll soon be on your way towards finding an ideal first investment property -and start creating wealth for the future.
Are you thinking of buying an investment property? Have a look at our guide: How to Grow Your Rent Estate Portfolio to learn more about getting started with rental property.
---
Back to Posts