Second Time's a Charm - Buying Your Second Home
Renters Warehouse Blog
Back to Posts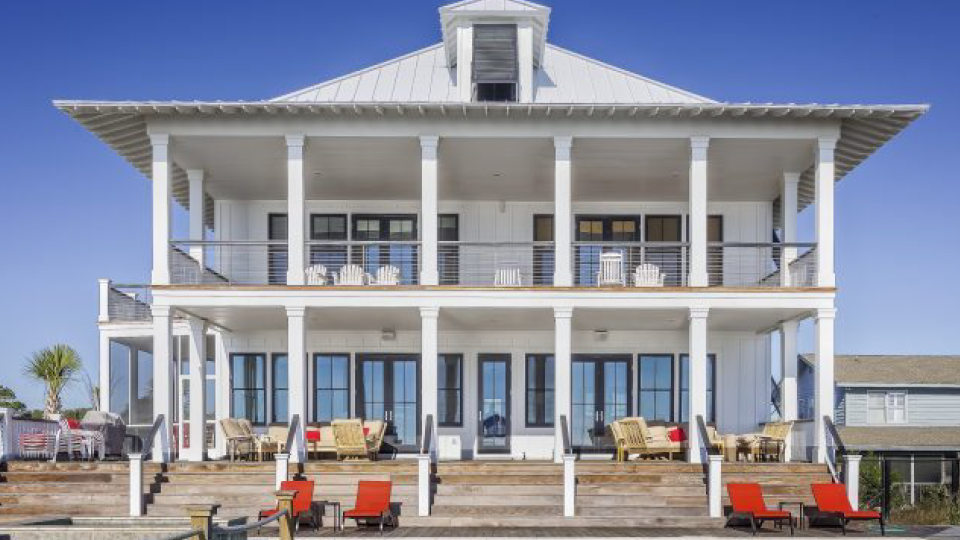 Picture it. The sand beneath your feet. A cool breeze blowing through your hair. You're on the beach, just steps away from your new -second home. It's a dream come true!
While this may sound like something from a cheesy advertisement, the fact is that it's fast becoming a reality for many. More and more Americans are starting to recognize the great investment opportunities that can be found in owning a second home -and are lining up to make their purchases.
Owning a second home can offer a number of distinct benefits. Aside from the fact that a vacation residence can make a perfect getaway destination, it can also serve as an ideal home for retirement -especially for those who already have a location in mind. Even if you don't, though, owning a second home can also provide a valuable source of income, allowing you to rent it out during the months that you're not there. Finally, it's not just rental income that you can benefit from; in many markets, homes are appreciating in value -and if you own property, particularly on the coast or in another growing market, you should be able to anticipate a decent rate of appreciation -especially in the long-term.
If you're thinking of buying a second home, you've come to the right place! Here's a look at a few things that you'll want to consider before you take the leap -as well as some tips for getting started.
The Benefits of Owning a Second Home
First, let's explore some of the benefits of owning a second home, or vacation residence.
Owning a second home can be a great investment opportunity -especially if you buy while interest rates are low, and in an area with a booming housing market. If you rent out the home, even for part of the year, you'll be able to enjoy cash flow as well. You'll also be able to benefit from some of the many tax write-offs that are available for rental property.
Many people purchase a home on the beach, in the mountains, or in another area that they hope to retire to someday. You could use the property in the interim, while keeping it as a place to return to live in the future. You could even consider the years before retirement as a type of test run -to see if you like the location enough to retire there. If you change your mind, you could always rent it out for some additional income during your retirement years.
Buying a second home in a popular travel destination is another great option. If you decide to go with a second home in a favorite vacation destination -you may want to consider renting it out on a daily or weekly basis. This will give you income, as well as access to the home when you want to vacation there yourself.
Purchasing a Second Home
For those who are in a position to do so, purchasing a second piece of real estate can open up a world of exciting opportunities. If you're thinking of making a move, though, naturally you'll want to ensure you find a great opportunity -one that will allow you to meet your immediate, as well as long-term goals, while proving to be a worthy investment. Here are some tips to help you find a property that's right for you -allowing you to ensure that you'll be happy with your purchase.
What are your goals with the property? Do you want place that's big enough for the whole family? Or would you like a smaller home that you can return to when you retire? Your plans for the property will help you to determine the type of home you should buy, whether a single-family dwelling, an apartment, or a condo. Keep in mind that while single-family homes offer more privacy and flexibility -they also require more maintenance, and usually more repairs as well. An apartment or condo, on the other hand, while smaller, is a good choice for those who don't want the added responsibility of year-round upkeep. Of course, if maintenance is a concern, it's worth noting that you could always hire a property manager to oversee your single-family property for you, allowing you to outsource all of your maintenance responsibilities.
Get Your Finances in Order
Before investing in a second property, you'll want to make sure you have enough money -and the bank will too! In order to get approved for a mortgage, you'll need some reserves to fall back on. Banks typically require a higher down payment for second homes than they do for first homes; sometimes they'll even ask for as much as much as 20 to 30 percent, depending on the lender. The bank will also most likely ask you for a breakdown of all your assets and your annual income, so be prepared to create a spreadsheet for them. They'll also look closely at your debt-to-income ratio, and will usually want to make sure that your debt is no more than 36 percent of your monthly pre-tax income. See how to calculate your debt-to-income ratio.
Understand the Tax Implications
If you limit your personal use of your vacation home to 14 days or fewer per year, or 10 percent of the time it's rented, it's considered to be an investment. This means that while you'll have to pay taxes on your income -you'll also be able to deduct expenses like maintenance, repairs, and more. But while there are many valuable tax deductions available for landlords, you'll also want to have an idea about the taxes that you'll owe on the property, as well as any other tax issues that could affect you -such as the implications of selling while you're residing in another state. Experts recommend consulting with a tax professional before getting too far into your purchase.
Know the Area Before Investing
If you're back home, fresh from an amazing vacation, you may find yourself toying with the idea of buying property in that area. But make sure you do your research first! Check to find the pace that local home values have appreciated over the years, and have a look at the rental scene -are rental properties in demand? If so, is this demand year-round or seasonal? One of the best ways to determine the viability of an investment is by consulting with a professional. Consider connecting with a local real estate agent to determine the market value of a potential property, and to get an idea about the local rental market.
Carefully Consider the Additional Costs
Finally, don't make the mistake of underestimating the additional costs that are associated with owning a second home. In addition to another mortgage, you'll also want to think about taxes, insurance, repairs when something goes wrong, and regular routine maintenance -think lawn care, tree trimming, HVAC services, pest control, and more -especially if you're not going to be there for much of the year. You'll also want to plan for property management services to ensure that your home is well cared for during the months that you're away.
While making the leap to invest in a second home is a big decision -and one that needs to be made with careful planning and research, know that it's something that can be done! Owning second homes isn't just for the ultra-rich and famous, in fact, over 920,000 people purchased vacation homes in 2015. If you already own your own home, you have an advantage in that you know what to expect -and it should be much easier the second time around.
Start by establishing clear, long-term goals for the property, and then weigh up your projected income and expenses to ensure that it's financially viable. If appreciation is part of your strategy, make sure you buy in an area with a healthy economy -one that's on-track to experience growth. Then reach out and connect with local real estate professionals and property managers -and start making your dreams a reality.
That ocean-front property could be yours sooner than you think!
Are you thinking of buying a second home? Reach out to a local Renters Warehouse Rent Estate(tm) Advisor today -for more information on the local rental market. Or, take advantage of our FREE Rental Price Analysis to see how much your prospective property could rent for.
---
Back to Posts