Resolutions Every Homeowner Should Make
Renters Warehouse Blog
Back to Posts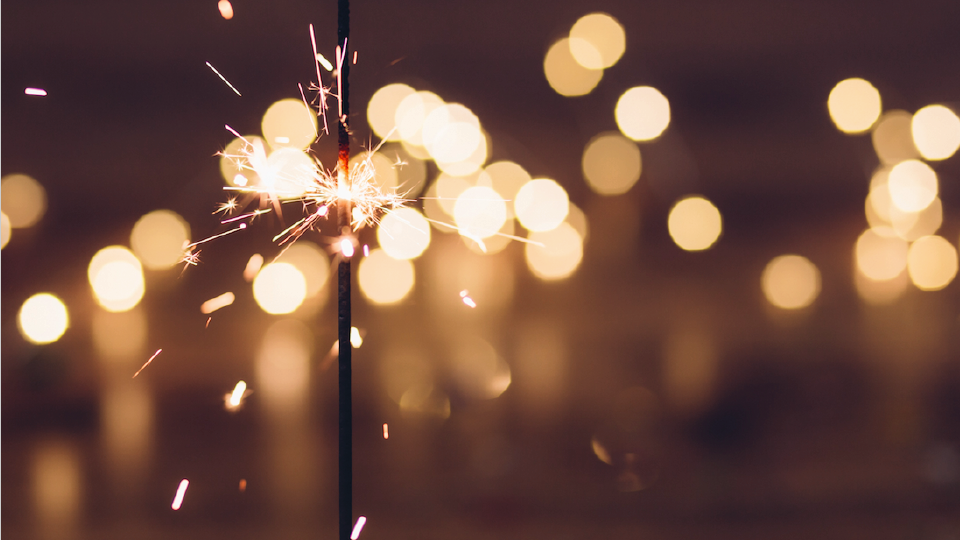 It's that time of year again when most of us look to the New Year and start setting resolutions!
As a landlord, it can be easy to assume that everything is fine and nothing needs to be improved. We tend to get caught up in our day-to-day routines; operating on autopilot and performing our tasks just as we've always done. But the truth is, there's always room for improvement. And there's no better time than the New Year!
Why not make it your resolution this year to ensure that your rental properties are performing at their best, and generating the type of returns that they should be?
Whether you're new to the world of investment properties, or an experienced professional who's looking to stay at the top of your game, the New Year is a great time to take stock of your current situation, and outline potential changes that you can take to improve your business practices and properties' performance.
From getting organized, to starting an emergency fund, to staying on top of maintenance, here are a few resolutions that can help you to set yourself up for landlording success this New Year.



1. Treat Your Rentals Like a Business
Owning rental property can be a rewarding process, but it can also be tremendously time-consuming. In order to be successful, it's important to treat your rentals like a business. This means setting clear goals and outlining the steps that you need to take to reach them. Operate like you're a money-producing venture and your returns will reflect this. On the other hand, if you treat your rental like a hobby (an expensive one at that!), you'll slowly lose money with it.
If you're looking to expand your rental empire, an especially strategic approach is always your best bet. Start by identifying your objectives, determine how much you would like to net each year, and how many properties you'll need in order to make that happen -along with what type of ROI you'll need from each of the properties. Working backwards will give you investment criteria that you can use to assess potential properties, and give you something to base your purchasing decisions on.
Just as you would in a business, you'll also want to work to create systems and protocols to streamline your operations, helping your properties to perform at their best.



2. Establish Set Business Hours
As landlords, it's easy to succumb to the temptation to work around the clock, with smartphones and email our biggest enablers. But it's also important to ensure that you set boundaries, to save yourself from being run ragged and eventually burning out.
Consider setting office hours, or time blocks, where you check your voicemail and return phone calls to your tenants, or create an email address to use specifically for rental-related business that you check during specific times of the day. Of course, make sure your tenants have an emergency contact number that they can use to contact you during emergencies, but make it clear that it's only to be used for genuine emergencies.



3. Use a Solid Lease
If you aren't doing so already, make sure you use an airtight, rock-solid lease when renting out your property. A solid lease is important for protecting both parties and is a valuable tool for helping to prevent potential disputes and misunderstandings as well. And in the case of an eviction, having a written document can prove to be invaluable, especially if you have to prove your case in court.
Take the time to prepare a solid lease, or consult with an experienced attorney to ensure that you've covered all of your bases and created a document that will be upheld in a court of law.



4. Start an Emergency Fund
Another excellent resolution is ensuring that you have an emergency fund for each of your properties.
It's a good idea to maintain enough funds to cover at least 3-6 months' expenses (including the mortgage). Unexpected costs like a new roof or plumbing disaster can quickly escalate into full-blown disasters if there's not enough money stashed away to address the issues, so make sure you're prepared.



5. Start Outsourcing
If you, like many landlords, regularly find yourself short on time for dealing with rental-related issues or tasks, why not make this the year to start outsourcing?
Of course, outsourcing isn't just a way to gain back more hours in the day, it can also be a key part of your growth strategy. Having a good property manager to be your boots on the ground means that you'll be able to expand your search to include properties that are out-of-town, or even in different states. This allows you to expand your pool of potential properties and allows you to take advantage of markets that may contain investments that are better than what's currently available in your own backyard. Additionally, outsourcing also allows you to add more properties to your portfolio than you'd be able to if you had to oversee and manage the rentals alone -allowing you to further increase your returns.



6. Get Organized
Most landlords hate paperwork, but when it comes to being a landlord there is plenty to do.
Keeping yourself organized is important, though, especially when it comes to tax season. If you want to do your future self a favor, make this the year that you get organized. It doesn't even need to be a fancy or elaborate system, even having a basic method of classification, where you store receipts and paperwork pertaining to a property in its own folder -will help keep all your documents in the right places and easy to find and access. Check out Organizational Hacks for Landlords for tips on dealing with paperwork.



7. Expand Your Professional Network
The people we spend the most time with, tend to have a significant influence on us! So take time to expand your network, and look to connect with experienced landlords, who know more than you!
Connecting with others, and learning from them can help you to learn from those who have been there, done that -and save you from having to learn everything the hard way. Consider connecting with other professional landlords via LinkedIn groups, or by forums like the Bigger Pocket Forum. There you'll find a wealth of advice, and friendly landlords who are willing to share their experience and expertise.



8. Tackle One Large Project
As a landlord, your projects can seem never-ending. There is always some maintenance item or task that needs to be completed, not to mention those large, looming projects that cost a considerable amount of time -and money.
Why not start this year out right by tackling at least one big project that you've been meaning to for a while? One project won't be nearly as daunting as facing your entire to-do list, and taking it one project at a time can help eliminate the stress and frustrations of trying to accomplish everything at once. You might consider making a list of all the major projects that need to be done, and then schedule them out for when you plan to get them done. Having a plan can help make the process easier.



9. Get on Top of Maintenance
The word "maintenance" is one that most landlords hate -but the reality is that routine maintenance can prove to be a tremendously important step in preventing small issues from escalating into costly and time-consuming repairs.
Seasonal maintenance, including spring and fall maintenance, will keep your property in better shape and can help to stave off a number of potential issues. Take, for example, HVAC services, which can help to prevent mid-winter furnace breakdowns, and costly call-outs for repairs -or ensuring that the roof is kept in good condition, which will help to prevent costly water damage and issues with rot and mildew.



10. Be Professional
While it can be challenging at times, it's important to resolve to be professional in all of your interactions -and especially when it comes to your tenants. You may not feel calm when your tenant calls you to complain about issues with the plumbing, yet again, but your reputation matters as a landlord, so it's vital that you maintain a calm and professional demeanor, even when there's a situation that's testing your patience.
Of course, keep in mind that the best resolutions aren't simply arbitrary rules that we create out of thin air; instead, they're steps that align with our overarching goals. Whether you choose from the above list or create your own, look for the ones that will offer the clearest and tangible benefits -then get to work enacting positive changes this year!
Which resolutions are YOU setting this year?
---
Back to Posts