Rent Estate(tm) for Real Estate Agents
Renters Warehouse Blog
Back to Posts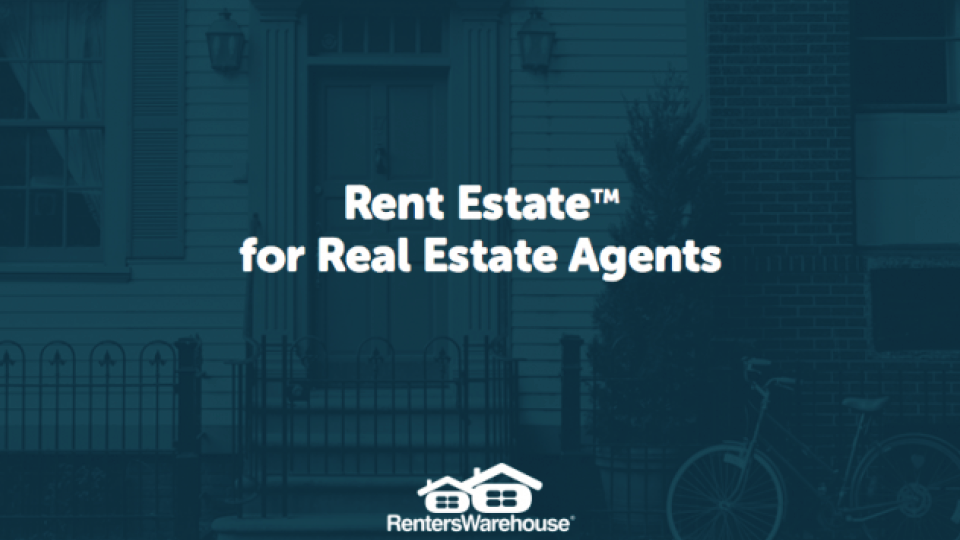 Demand for single-family rental (SFR) investments is surging among income property investors. As a real estate agent, are you ready to serve this increasingly significant portion of homebuyers?
Our newest guidebook highlights important new developments that are taking place in the single-family rental housing market. It also uncovers opportunities for real estate agents to capitalize on the shifting dynamics of the SFR market, and outlines how you can better serve Rent Estate(tm) investors.
The guide offers information on:
The current state of the SFR market:

See how demand for rental property has skyrocketed in recent years
Opportunities for real estate agents to capitalize on growing demand:

Find information about the Renters Warehouse National Agent Referral Program and various online marketplaces to earn referral commissions
Educational information for homeowners:

Help homeowners discover the benefits of Rent Estate(tm) as well as information on maximizing profits
Rent Estate(tm) resources:

Learn more about Rent Estate(tm) and the exciting opportunities it holds for investors and real estate agents alike
Don't overlook this opportunity! Now is the perfect time to start learning about the single-family rental market, as well as SFR investors, to ensure that you're ready when they come knocking!
---
Back to Posts