Real Estate Appraisals 101
Renters Warehouse Blog
Back to Posts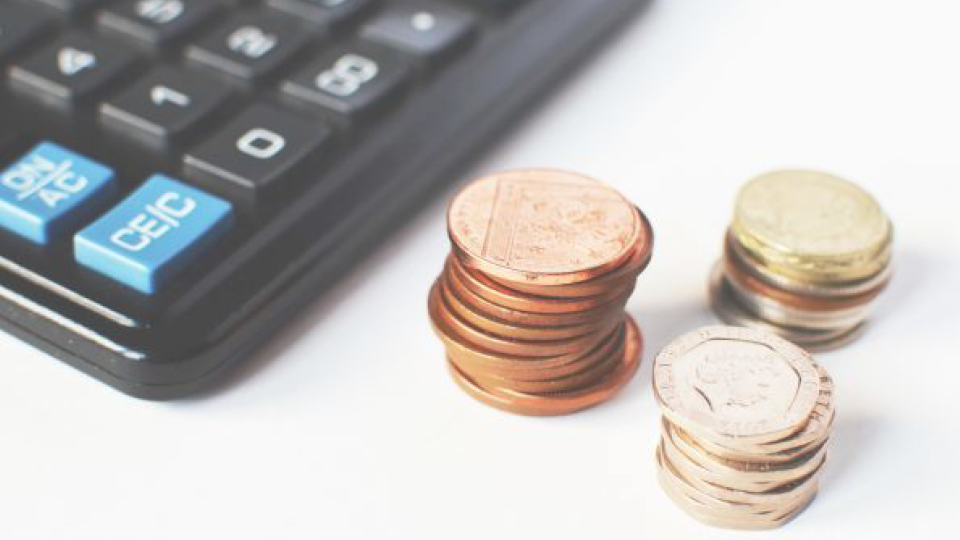 Have you ever stopped to wonder how much your investment property is really worth?
Most people don't think about appraisals unless they're buying, or selling a home -or refinancing a property. But the fact is that real estate evaluations can be an invaluable tool, and are something that property investors and landlords alike should be taking advantage of.
Without a recent appraisal, it's difficult to know how much your property is worth -which means that you could be paying more in taxes than you should be. For landlords -or, Rent Estate(tm) investors, failing to keep up with the value of the property means that you could be losing out in terms of valuable rental income each month.
But how does it work? What's involved with an appraisal? What do these evaluations take into account? Here's a rundown on four basic methods that are commonly used for real estate appraisals, as well as a look at an alternative, accurate appraisal method that many landlords are using for rental properties.
Why an Appraisal?
Income from investment-related property is at an all-time high, and demand is expected to grow into the foreseeable future.
This means that when it comes to your rental property, you may not be aware of how much it's currently worth. With an appraisal, though, you can gather a more accurate and up-to-date assessment of your property's value, which in turn will help you to determine and command a more competitive rental income.
While many landlords price their properties based on their expenses, or the cost of the mortgage payment, the fact is that these pricing methods are flawed. Tenants don't care about your expenses or the amount of interest on your mortgage note, they care about market value -and a home that's priced significantly higher than other similar properties in the area will have a hard time renting.
Conversely, a home that's priced significantly below the market value means that you'll be losing out on potential additional rental income each month.
The secret, is finding the 'sweet spot' for your property. Having an appraisal done can help you to pinpoint the exact value of your property, giving you a crucial first step for setting competitive rental rates.
Property Appraisal Basics
First, let's take a look at four basic types of real estate appraisals.
The Sales Comparison Approach
The sales comparison approach (SCA) is one of the most common methods for evaluating residential real estate. The SCA approach simply compares other similar homes that have sold or rented over a specific period of time. While this approach provides investors with a guideline, it's important to keep in mind that this method is somewhat generic in that it primarily takes into account other, similar properties -it doesn't consider the unique differences that every home has. This evaluation is best used as a baseline, rather than a definitive value.
The Capital Asset Pricing Model
The capital asset pricing model (CAPM) is a more comprehensive tool that looks at risks and opportunities involved with a real estate investment. This model weighs up potential return on investment and weighs it up against other investments such as bonds or real estate investment trusts (REITs).
This approach takes into account the potential income for rental property as it comes to the initial investment. This method is commonly used for commercial real estate investments and relies on determining the projected annual income from the gross rent multiplier divided by the current value of the property.
The cost approach goes by the concept that the property is only worth what it can be used for. It sums up the land value and also takes into account the cost of improvements. This approach is often used to vale vacant land, and is used to determine the best use of the property.
Renters Warehouse Free Rental Price Analysis Tool
As a landlord, you're unlikely to use the cost approach or even the CAPM evaluation methods all that often when appraising your rental properties. In fact, you're probably wondering if there's a simple, more accurate way to determine the ideal rent for your property.
The good news is -there is.
At Renters Warehouse, we offer a Free Rental Price Analysis, that's designed to help landlords to determine the best price possible for their property. Think of it as an appraisal for your rental income. It will take into account millions of local rental market variables to give you the ideal target price point for your property.
Here's a look at what's involved with our analysis, and see how it can give you an accurate, and straightforward assessment of your property.
The location of your property is an important factor that will be taken into consideration during our analysis. The surrounding area and your property's proximity to schools, jobs, and local amenities is important. We'll also take into account the value of the surrounding homes and other neighborhood variables.
Next, we'll look at your property itself to pay close attention to key elements that will impact the rental value. Things such as the number of bedrooms and bathrooms, as well as square footage, parking spaces, and property size will be taken into account. The property's condition, as well as recent upgrades, amenities, and other features will also factor into your personalized appraisal.
Local Area Market Strength
Finally, we'll take a look at other local rental rates in the local area. We'll look at trends from the past few months that will help to indicate how much your property could be renting for as well. Prices can shift considerably in areas where there's high demand, and this part of the evaluation process is especially important in ensuring that your property is priced competitively.
When it comes to renting your home, it is important to try to put yourself in a potential tenant's position -in order to discover how much they're willing to pay, per month for your rental.
A Rental Price Analysis is one of the best ways to do this, providing you with a fast and free estimate of your home's rental price point, and giving the numbers that will help you to get the most out of your investment.
At the end of the day, this figure will help you to find the sweet spot that will allow you to get the best price possible, while at the same time helping to keep your vacancy rates as low as they can be, and maximizing your return on investment.
Curious about how much your property could be renting for? Why not the Renters Warehouse Free Rental Price Analysis today -and make sure you're not losing out in terms of valuable rental income each month. Or, speak to a local Rent Estate(tm) advisor to learn more about professional rental property management.
---
Back to Posts