Make Your Rental Look Stylish This Winter
Renters Warehouse Blog
Back to Posts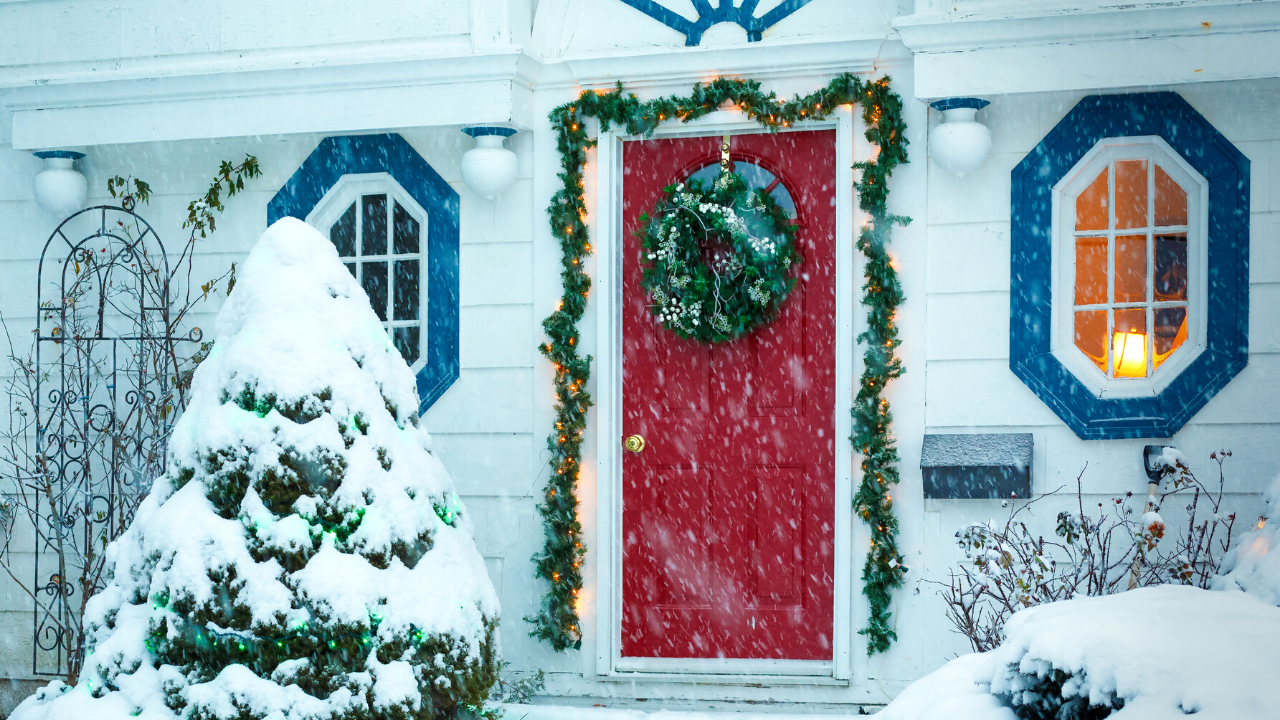 There are many challenges that come along with the winter season. Beyond just trying to keep warm, keeping your rentals in good condition, and finding tenants to fill empty units top the list of priorities for most landlords. Navigating a mid-winter vacancy can be especially tough; when the weather outside is frightening, and no one is tempted to leave their homes, how can you make your rental unit look like an inviting destination?
The good news is that basic improvements don't need to be expensive or complex. Often, even simple projects can have a significant impact. Paying attention to the little details can help your rental take the spotlight against competing units, so if you're experiencing a midwinter vacancy, now is an ideal time to do some upgrades and maintenance.
Whether you're just looking to keep your current tenants happy, or hoping to spruce up your rental in between renters, here are a few simple tips for making your rental welcoming this winter.
Interior Improvements
Just because it's cold outside, doesn't mean you can't have a warm and inviting interior. Here are a few projects you might consider tackling this winter if you are looking to create a more alluring and cozy property.
One of the best ways to make your rental look like new is by applying a fresh coat of paint. It's usually best to stick with neutral colors or simple whites. Painting the walls is usually a simple enough project, just make sure you've taken the time to prep the surfaces thoroughly first. Fill in all holes and cracks, however minor, and then sand the entire surface smooth.
A good project if you're in between tenants, if your cabinets are looking a bit worse for wear, you might consider upgrading them too. Applying a new coat of paint to cabinets that have previously been painted can help to give them a new lease on life. Additionally, replacing knobs or handles with stylish new ones is a simple and cost-effective way to dress up some dreary cabinetry. You can buy matching hardware in bulk to save time and money, all while giving your rental that extra touch that shows renters that you put time and care into your property.
Replace Worn Out Backsplash and Faucets
A new backsplash can completely revitalize your kitchen and is one improvement that can actually add value to your rental property. Choose something that's easy to clean and neutral so your tenants can match their personal décor with it. While you're at it, you might also consider updating the faucets. This small renovation can greatly renew your property without breaking the bank. Don't feel you need to go with the most expensive one on the market, a good middle option will usually suffice.
Update the Light Fixtures
Winter means shorter days, so why not bring some light indoors? Upgrading light fixtures is an easy way to illuminate a room and give your space an uplifting atmosphere. They are also generally inexpensive and easy to install. While you're at it, why not install some LED bulbs? Your tenants will appreciate the energy savings. For best results, look for bulbs that come in warm white (rather than a harsh, bright white) for a cozy glow.
When was the last time you upgraded or replaced the doors inside your rental property? It's probably been a while, hasn't it? Just like other areas of the home, doors can receive their fair share of damage and wear over the years. Instead of covering up the dents and dings with some paint, why not invest in a new door? It has the potential to completely transform and modernize a space.
Perform Routine Maintenance
If your rental property is vacant, now is a good time to consider performing some of that deferred maintenance. Make sure your property is safe and ready to be occupied by a tenant, should they move in during the winter season. This includes checking off items such as ensuring pipes are ready to handle the cold and that windows are sealed against the cold.
If you already have tenants, then most of these tasks should be done either in the fall or after the holidays to save your tenants from interruptions during the Christmas season. See more winter maintenance items.
Exterior Updates
Winter can be a good time to do a few exterior updates as well. While many outdoor upgrades are weather-dependent, there are some things you can do regardless of the weather that can greatly improve the pull and appeal of your property. Along with winter-proofing your property, here are a few other simple upgrades that you can make to the exterior.
Add Some Outdoor Lighting
Exterior lighting can not only improve your property's overall appearance, but it can add an important safety element to your rental as well. Exterior lighting that illuminates the front of the house, especially the entrance, can help to add a cozy appeal to your rental, while clearly illuminated pathways can save your tenants from having to navigate a dimly-lit path to the sidewalk or car.
Spruce Up the Winter Landscaping
While winter isn't an ideal time to plant flowers, you can always add color to your landscape with some potted plants. Adding some potted shrubs, winter flora, or other greenery is a great way to add some color and life to an otherwise stark and gray time of year. Consider planting evergreen shrubs or other winter-friendly plants to help keep your flower beds looking their best year-round. You might also consider mulching the flower beds during the winter season. This will help to keep any flower bulbs safe and can also discourage weed growth. It can also help beds to look nice and tidy, even if they are empty.
Winter is hard enough without having to worry about slippery sidewalks and walkways. With multi-family units, it's usually the landlord's duty to keep common walkways clear. For single-family properties though, it often depends on what's written in the lease. (Landlords: Be sure to check the laws for your state and county). Even if it isn't required though, it is still a nice gesture and can help keep your property looking its best. Consider keeping the pathways cleared when there are no tenants there, as well. This will give your property a lived-in look and make it more appealing to potential applicants as well.
If it hasn't snowed yet, you might consider preparing the yard for spring. Gather up any trash, fallen branches, and neglected furniture to help prevent brown spots from forming on the grass. You should also take the time to inspect the trees. Now is a great time to remove dead or dangerous branches. This will make your property look its best, and help to prevent branches from falling during a storm or after a heavy snow.
Consider a Good Pressure Wash
Every home needs a good washing at least once per year. Mold and mildew can accumulate quickly, leaving your property looking dingy and rundown. A quick clean with the pressure washer can help leave it sparkling clean. Don't forget to hit the porches as well to get rid of that built-up dirt.
Of course, if the temperatures have already dipped below freezing, this is one task that will need to be saved for when things start to thaw.
Note: Finally, landlords, make sure you save your receipts for any work or maintenance that's done around the property. Your expenses could be tax-deductible.
Tips for Tenants
Tenants: you may be renting, but that doesn't mean you can't put your own stamp on your property. Here are a few simple ideas for revitalizing your rental for winter; without jeopardizing your security deposit!
A fast and simple Christmas idea, invest in a small tree, instead of (or in addition to!) your usual full-size one. Perched on top of a table, it'll look amazing. Plus, you can use the space beneath the table for stashing larger gifts.
Here's a fun idea for the holidays. Wrap books with wrapping paper for a fun, festive look, or mix in some winter-inspired art and figurines to add a festive touch to a shelf.
Command hooks are a renter's best friend. You can use them to hang garlands on the stairway, mantle, or decorate a door frame. Add in some ornaments or artificial berries to complete the look.
See More: Fun and fast Christmas Decor ideas!
Moving on to some more ambitious projects now:
Nothing makes a place look more inviting over the holidays than some warm, white Christmas lights. Invest in some strands and place them in dark areas or along your windowsills to help keep out the dark and gloom of winter. Adding some Christmas lights to the exterior of your units is another great way to add a little extra cheer. You could also put out some lights that line the driveway or walkways.
Refresh Your Window Treatments
If you don't like the old plastic vertical blinds in your property, consider replacing them with new Venetian blinds, cordless blinds, or beautiful curtains. Don't throw out the old blinds as you may need to reinstall them should you leave. Of course, you'll also want to avoid making any new holes in the wall when installing your new window treatments until you've obtained your landlord's permission.
Driveway and Sidewalk Maintenance
Finally, nothing says "good neighbor" and "even better tenant" than taking care of snow build-up as it happens. Not only is it paramount to the safety of others who walk the property, but it shows how much you care about the place you call home.
Winter is no excuse to avoid taking care of our properties. In fact, it's a perfect time to make it a warmer and more inviting space for present tenants and potential renters alike. This is the season where people want to see a place they can call home, one that they can move right into right away with minimal hassle, so make sure your property fits the bill. With a few small upgrades and improvements, you'll soon be on your way to giving your property the mid-winter transformation it deserves.
Small upgrades can go a long way in keeping your existing tenants happy or helping to draw in new ones. But if you're feeling stuck, or looking to rent out your property as soon as possible, then enlisting a good property manager might be the best avenue.
At Renters Warehouse, we have an average tenant placement time of just 17 days –and can help you to find qualified tenants quickly and efficiently. Use our FREE rental price analysis to get started, and see what your property could be renting for today.
---
Back to Posts