Live for Free and Save Money for Real Estate Investments
Renters Warehouse Blog
Back to Posts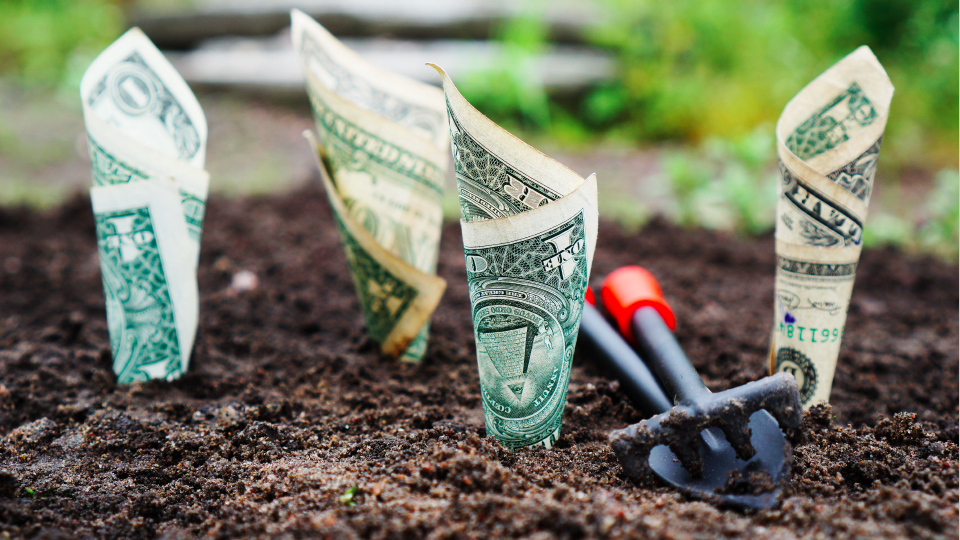 If you're anything like most of us, saving for the future is something that's important to you.
But the truth is that many of us just aren't saving that well. In fact, according to one survey by GoBankingRates, 23% of Americans have less than $10,000 saved for retirement, with one-third reporting that they have no retirement savings at all.
When it comes to saving for the future, the truth is that investing is a far more efficient way to save. With inflation eating away at the value of the dollar, socking away cash -while helpful, is unlikely to make you wealthy one day. Instead, your best option is to put that cash into something tangible -now; something that will be worth even more down the road.
While you could invest in the stock market, or buy up sine bonds, there's a reason that real estate is the number one investment of choice for many. Real estate, and in particular rental property -or, Rent Estate™, not only allows you to benefit immediately in terms of cash flow but also in the future as well -as your property, ideally, appreciates and your equity grows as you pay down the mortgage.
Investing in real estate can be a real game changer, and many are discovering that it's their ticket to financial freedom -for both now and the future.
While Rent Estate is something that involves a lot of hard work; especially at first while you're still getting set up, once you've established your investments, and created a system for managing them, you'll be able to relax, sit back, and let the rent roll in -while you oversee your investments from anywhere in the world!
Sound interesting?
Let's take a look at a few reasons that real estate, and in particular Rent Estate is an ideal investment for the future.
Benefits of Rent Estate™
While Rent Estate isn't a silver bullet for guaranteed success overnight, it can be a great way to grow your wealth. Thanks to cash flow each month, equity growth, appreciation, and the wealth of tax breaks that it offers as well.
Let's take a look at these -and a few more valuable benefits of Rent Estate now.
One excellent benefit of Rent Estate is the tax benefits that it offers. Having rental properties opens up a number of opportunities for tax write-offs allowing you to write off interest, insurance, operating expenses, property taxes, and more.
When you take a long-term perspective, real estate's value continues to increase over time. While there may be temporary setbacks and dips, the market's always recovered. And with Rent Estate, you'll be in it for the long-haul, meaning you'll be less affected by short-term dips than you'd be if you were trying to time the market for, say, house flipping.
Real Estate Is a Tangible Asset
When it comes to real estate and rental properties, you will always have a tangible asset -something that you can see and touch. This aspect of real estate can offer you a certain measure of security when it comes to investments. Sure, there are risks involved, but people will always need a place to live. If you plan properly and structure your investments carefully, you'll be able to increase your chances of coming out on top.
Real Estate Is an Ideal Way to Diversify Your Income
Putting all your eggs in one basket isn't always the best move. Diversifying your funds and having different sources of income is always better. Using rental property as one of those sources of income is a great way to plan for the future; giving you a steady stream of income that you can use to supplement your job or retirement income in the future.
It Allows You to Remain in Control
Perhaps the most appealing aspect of real estate investing is the fact that you get to remain in control. With stocks and shares, you're at the mercy of the stock market; but with real estate, you're in the driver's seat; and there's a lot that you can do to increase your investment's profitability. From research to the purchasing process, to tenant screening, and everything in between; your rental is in your hands and you can influence its success.
You Don't Need a Lot of Money Upfront
One of the great things about rental property investments is that you don't always need a large portion of money up front. In fact, if you're a first-time homeowner, you can benefit from an FHA loan, which means that you may be eligible for a low-interest rate and able to make a down payment of 3.5% as well.
One unique and tremendous benefit of real estate is that it allows you to use leverage to grow your money. Using leverage, you can get ahold of a sizable asset -a property, using relatively little of your own money -just the down payment, while the bank puts in the rest. Despite only putting in a percentage of your own cash, though, you'll still be able to benefit from the proceeds from the entire investment -in terms of cash flow and appreciation, allowing you to grow your money more quickly than you'd be able to on your own; something that you just can't do with other investments.
Steps for Successful Rent Estate Investing
Now, let's take a look at some tips for successfully investing in Rent Estate.
Look to Buy Properties Below Market Value
The secret to securing a good investment is to look to buy property that's below market value. While it's true that nationally, properties are on the rise, there are still plenty of deals to be had in select markets, if you know where to look. Use Trulia and Zillow to search for properties, or check with a local Realtor and have them set you up with an MLS search to alert you when properties that fit your criteria become available. Finally, be sure to negotiate to get the price that you're after. For properties that have been on the market for a whole, or ones that are in need of repairs, it may be easier to negotiate a better deal.
Want to really live for free? Consider buying a duplex! With a duplex -or triplex, or four-plex, you can live in one unit while renting the others out, helping you to pay down the mortgage far more quickly. The best part about owning a duplex? If you're a first-time homeowner, you may be eligible for an FHA loan, which means that instead of a 10% or 15% down payment, you may only have to come up with 3.5%, and may qualify for a much better interest rate as well.
Consider a Property in Need of Repairs
Not only are fixer-uppers a bit more affordable, it's also relatively easy to obtain a loan for their repairs. First-time buyers are able to apply for FHA 203K remodel loan. If you meet the requirements and are planning to occupy the home -or one of the units in the case of a duplex, you may be able to incorporate the cost of the repairs into the loan itself; a great way to get on the property ladder!
Note: Of course, make sure you accurately tally up the cost of repairs and add them into your calculations. Also, you'll want to ensure that you have a third-party inspection to gauge the condition of the property; and to make sure you're left with no surprises.
Look for Property That Will Perform Well as a Rental
Not all properties are created equal. Your goal should be to find one that will perform well as a rental. Generally speaking, properties that fall in the middle of the scale -located in decent areas, near jobs, and good schools tend to make great rental properties. These homes generally have no trouble attracting qualified applicants. You'll also be able to avoid the costs that are often involved with high-maintenance rentals. Before you buy, you'll want to do your research and run the numbers to get an idea about the costs associated with the property, as well as the potential rental income. Have a look on Zillow and Trulia to see what other, similar properties are going for. Then be sure to run a cash-flow analysis, and calculate your cash-on-cash returns to make sure your yield is in line with what you were expecting.
Finally, when it comes to rental property, don't feel that you have to go it alone. Many investors and first-time landlords alike claim that the decision to outsource some of the work -and headaches that are involved with rentals -is one of the best things they've done. Outsourcing not only frees you up from some of the hassle but having a qualified team on your side can make it possible for you to invest in multiple properties -and even take advantage of potentially better housing markets outside of your local area or state. You won't have to attempt your hand at long-distance landlording, or worry about your properties from afar. Instead, you can sit back and relax and let the money roll in. It's an ideal solution.
Are you interested in Rent Estate? Take a look at 5 Tips From the Best Property Managers in the Business as well as The Financial Benefits of Renting Vs. Selling.
Or get a copy of Rent Estate Revolution by Renters Warehouse CEO Kevin Ortner; and discover how Rent Estate is driving retirement security, financial freedom, and the New American Dream for millions across the nation.
---
Back to Posts