Investing in Your Second Property - What You Need to Know
Renters Warehouse Blog
Back to Posts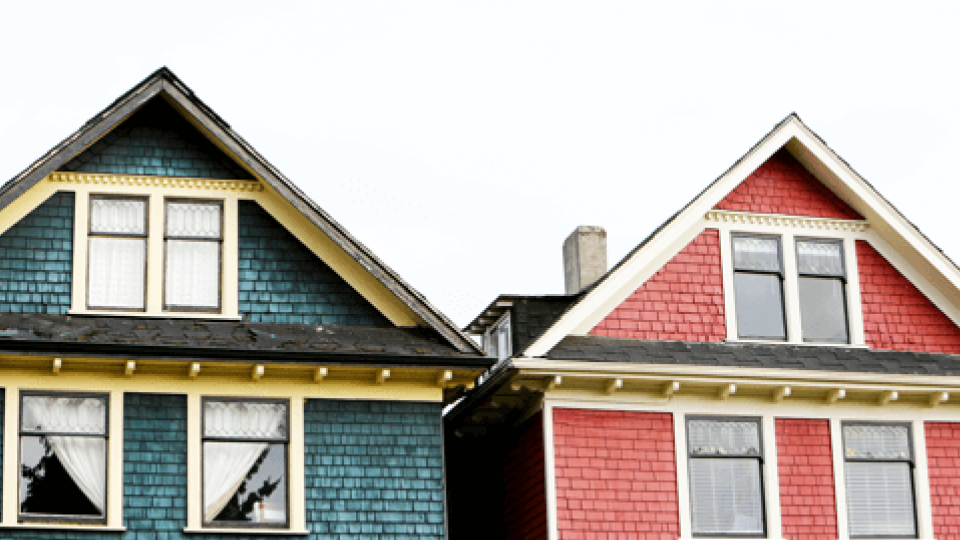 Thinking of adding more Rent Estate(tm) to your portfolio?
If you're a landlord who currently owns one rental, you already have a distinct advantage when it comes to investing in more. For one thing, you have experience -this isn't your first rodeo -you've done this before, and you know what's involved, and required both in terms of making the investment, and managing the property. Additionally, if you've already been a landlord for two years or longer, you'll have a much easier time convincing the bank to see your rental income as an actual revenue stream, which will help with the approval process.
With this in mind, let's take a look at a few benefits that come from getting in on the investment game early, and see what every second-time landlord should know when it comes to taking this crucial next step.
Planting Trees: Growing Your Investment Portfolio
While many people assume that they should pay off the mortgage on their first home before investing in another property, this isn't always the best option.
As Brad Lohnes of Bigger Pockets explains, investments require time to grow. Instead of waiting 30 years, or longer, for a property to finally get paid off, branching out and investing in multiple properties early on can be a great strategy for those who are looking to grow their wealth at a much faster rate.
"If your plan is to grow a forest, would you plant a single tree and wait for it to reach maturity before planting a second tree?" Lohnes writes, "Of course not. Plant as many trees as you can effectively water."
The more property you rent, the more "trees you plant," the more money you'll make -both in the short term -with cash flow; and in the future as well -thanks to equity growth and, ideally, appreciation.
In order to find success with your ventures, here's a look at few steps that you should take when investing in an additional property.



Establish an Emergency Fund

Before you start, you'll want to make sure you have enough reserves saved up -and the bank will want to verify this as well. Most financial advisers recommend having an amount of money set aside that's equal to 3-8 months of expenses. This type of fund will help you to weather any unforeseen dips or challenges that may arise. Should you lose your job, for example, or run into an extended vacancy at your first property, an emergency fund will help you to buy valuable time.



Develop a Plan

Next, you'll want to develop a plan for investing. This means identifying your long-term goals and establishing your investment criteria; for example, what type of returns you'll be looking for; as well as what kind of property you'll be investing in; a single-family residence, duplex, or triplex? Don't just scour the net looking for something that looks good, make sure you find a property that meets your criteria. Having clear goals will help you to narrow your search, and ensure that you make a purchase that will help you to reach your financial goals.



Arrange Financing

Down payments are another challenge for buyers purchasing second homes or investment properties. Since mortgage insurance won't cover investment properties, in most cases an investor will need to put down at least 20 percent in order to secure traditional financing. If you can put down 25 percent, though, you may qualify for a better interest rate, says mortgage broker Todd Huettner, president of Denver-based Huettner Capital.
The bank will also require a breakdown of your assets and annual income, so be prepared to create a spreadsheet. They will also want to look at your debt-to-income ratio. The requirements vary considerably from bank to bank, but in most cases, they'll want to see a maximum debt-to-income ratio that's no more than 40 to 50 percent. Experts advise checking neighborhood banks for financing; smaller banks may be more flexible than national financial institutions. Of course, keep in mind that going through the bank isn't the only option that's available for investors. Investors who are finding it difficult to secure traditional financing should look into alternate sources of funding such as using private funding, obtaining owner financing, or even joining forces with an investment partner.



Check Your Credit Score

You've already been through this with your first property, but you'll want to check your credit score before attempting to buy another property. A strong credit score will put you in the position of being a "strong borrower," which will help you to qualify for a lower interest rate. A score of at least 740 is ideal; any lower and you may have to accept a higher interest rate, or pay a fee to keep the interest rate low.



Find a Market

As of June 2017, the median value of all homes in the United States was more than $200,000, according to Zillow. While nationally, housing prices have been growing steadily for the past few years, housing markets vary considerably from location to location. When it comes to purchasing income property, though, the good news is that you're not limited to investing inside of your own local area. These days, technology and services like property management make it easy for landlords to invest anywhere they'd like, allowing you to take advantage of better markets. When it comes to long-term income properties, look for signs of growth. Good job prospects, healthy employment growth, and decent schools are strong indicators of an area that has good prospects for rentals.



Consult a Tax Professional

For investors, it's important to have a clear understanding of how a second rental property will impact you from a tax perspective. Consider consulting with a tax professional to get a good idea about the type of taxes that you'll owe on the property, as well as any other issues that could affect how much you'll owe. An experienced CPA who's experienced in asset protection should also be able to help you find the best structure for holding your investment; such as an LLC, or limited liability company; which could save you from potential losses should something go wrong. Be sure to consult with a tax professional to learn more.



Consider a Property Manager

Finally, it should go without saying, when it comes to investing in a second; or third, or fourth rental property -you'll want to ensure that you have a great team by your side. Hiring a property manager will allow you to outsource the day-to-day work that's involved with managing a rental, as well as everything from tenant sourcing and screening to evictions. A reputable property manager will also be familiar with local and state law; and will be able to help you to stay compliant with regulations. A good property manager will be able to free you up tremendously; giving you more time to spend on growing your Rent Estate(tm) empire.
In the end, the best way to maximize your returns on multiple properties is by taking the time to implement a plan. Developing criteria for your investment properties, as well as a system for management will help to make investing in multiple rentals more feasible. It will save you from having to spend all of your free time on rental properties; while enabling you to reach your long-term financial goals -helping you to find success with Rent Estate(tm).
Thinking of investing in a second property? Get in touch with a local Renters Warehouse Rent Estate(tm) Advisor today for more information on local rental markets. Already have a property in mind? Take advantage of our FREE Rental Price Analysis to see how much it could rent for.
---
Back to Posts