The Top Trends in the Rental Market for 2018
Renters Warehouse Blog
Back to Posts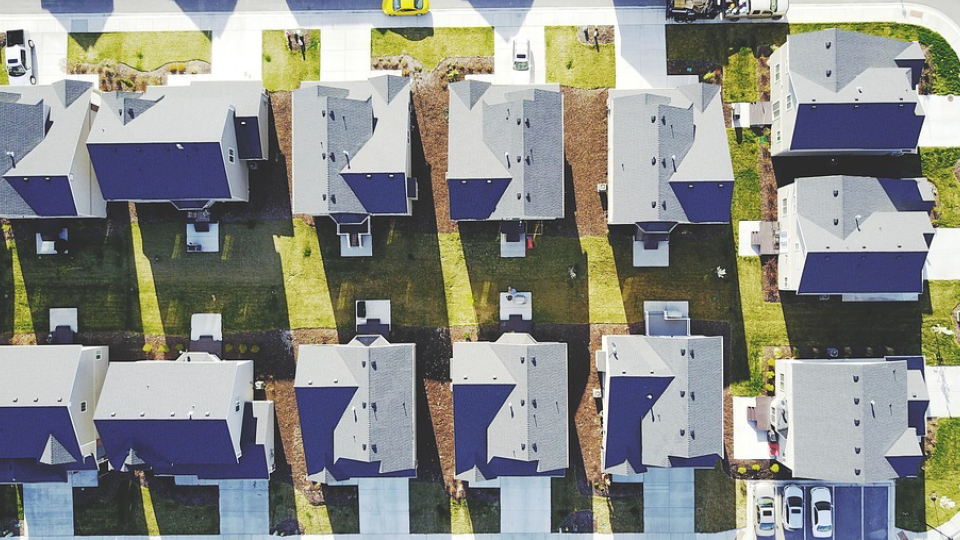 For property investors, it's difficult to know what lies ahead.
But by paying attention to new developments and keeping an eye on trends that impact the rental market, you can get a better idea of what you can expect and where to look for new investments.
And there are a number of trends that are lining up to shape the rental market in 2018 -from Millennials retaining their place as the top renter demographic to Gen Z'ers beginning their foray into the rental market, to home prices and rents alike continuing to grow in most markets; albeit at a slower pace.
With this in mind, let's take a look at some of the top trends in housing and rentals, to help you to more accurately gauge the state of the market; and see changes that you should be prepared for.



1. Millennials Remain the Largest Group of Renters

Millennial households continue to dominate the ranks of renters. In 2016, Generation X headed 12.9 million renting households while Baby Boomers formed 10.4. Millennials, though, comprised 18.4 million out of an estimated 45.9 million renting households. While most Millennials are interested in buying a home, a significant number will still continue to rent in 2018. Tech-savvy, and health and environmentally conscious, there's a lot that landlords can do to make their rentals more attractive to these potential renters. Offering high-speed Wi-Fi, online portals for rent payment and maintenance requests, and pet-friendly accommodation -Millennials love pets; are all steps that landlords can take to attract these renters.



2. "Gen Z" Makes Their Entrance Into the Rental Market

While Millennials are getting all of the attention, there's another up-and-coming group of renters that are beginning to make their way into the rental market -Gen Z! Gen Z'ers, those born after 1995, are on track to soon become the largest demographic in the U.S.; representing almost a quarter of the U.S. population. They're also expected to comprise 40 percent of all consumers by 2020. Landlords, especially those who live in cities or near universities, should start thinking of ways to reach this new generation of renters. Advertising vacancies with online videos or virtual tours, and allowing applicants to reach out via text or with an online rental application are all good ways to market more effectively to this generation.
3. Home Prices Will Continue to Rise

Housing prices made considerable gains in 2017 in many markets, and many real estate and investment experts are predicting a strong year ahead for US housing in 2018. Freddie Mac, in their newly released 2018 Forecast predicts a solid 5 percent growth in price. According to their report, year-to-date total home sales are the highest since 2007. While they expect limited housing inventory to create upward price pressure, demand will be subdued by an aging population. They forecast that total home sales will increase about two percent from 2017 to 2018.



4. Key Hot Markets Are on the Rise

While previously hot rental markets, like San Francisco and San Jose have cooled for investors, thanks to new apartments competing with high-priced homes, there are other areas that investors will have their sights on in 2018. According to HomeUnion's opportunity ranking by metro area, the top ten places to invest are:
Atlanta
Orlando
Seattle
Las Vegas
Chicago
San Diego
Oakland, Calif.
Detroit
Dallas-Fort Worth
Memphis


5. Rent Growth Expected in Key Areas

While individual markets vary considerably, Zillow is projecting rent increases of just over 1.7 percent over 2018. Zillow is also forecasting that rents will rise in thirty-four of the thirty-five largest markets that they surveyed, although growth will slow in eleven of them.
Here's a look at Zillow's list of the biggest projected rent increases:
Seattle, WA: 7.2 percent
Portland, OR: 6.0 percent
Denver, CO: 5.9 percent
Cincinnati, OH: 5.2 percent
San Francisco, CA: 4.9 percent
Los Angeles, CA: 4.8 percent
Sacramento, CA: 4.7 percent
San Diego, CA: 4.7 percent
Phoenix, AZ: 4.6 percent
San Jose, CA: 4.5 percent


6. The Suburbs Are Where It's At

As rents in urban areas continue to rise, the suburbs look increasingly attractive; for renters and investors alike. Suburbs and Surban(tm) areas just outside of booming cities are a key opportunity for investors; allowing them to look beyond the cities -with sky-high property costs. In order for suburbs to grow and thrive though; they need to create a sense of community -that includes amenities; something that's often overlooked in the planning.
"Purchasing a building is an investment into the community," writes Karlin Conklin for Multifamily Housing News. "Buying distressed buildings, under-performing buildings or under-managed buildings gives an investor the opportunity to enhance those neighborhoods."



7. Rent Estate(tm) Remains a Smart Investment

According to the Housing Vacancy Survey, the number of renter households rose by 600,000 from 2015 to 2016, marking 12 consecutive years of growth. According to the Joint Center for Housing Studies of Harvard University, the surge in rental demand is broad-based and includes several types of households that traditionally prefer homeownership; particularly older adults, families with children, and high-income households.
"These changes reflect a number of factors, including the fallout from the mortgage foreclosure crisis as well as larger demographic shifts, particularly the aging of the US population," the JCHS Harvard University study states.
As rental housing continues to experience high demand, institutional investors and small-scale investors alike have been filling their portfolios with rental housing and experiencing returns in the form of rental income, as well as long-term appreciation.
There are also indicators that support rental price increases in the long-term, as people's attitudes toward renting continue to progress. According to a recent white paper by John Burns Real Estate Consulting, the emerging sharing economy deemphasizes property ownership, supporting demand for rental units. Homeownership is set to decline even further over the next seven years, and is expected to reach a national rate of 60.8 by 2025; the lowest it's been since the 1950's.
Additionally, the study reports that 12.5 million net new households are expected to form over the next decade, and more than half (7.3 million) will rent, benefiting investors and landlords who own Rent Estate(tm).
While there are signs of rent growth slowing in some areas, by most accounts that's nothing to be too alarmed about -there are still deals to be found in many markets, and overall demand for rental housing is continuing to grow.
When weighing up a potential purchase, investors should always conduct their due diligence, being careful to assess the local area; surveying the housing market, and looking out for new developments -such as corporations, which would mean more jobs and more potential renters, or apartment complexes, which could compete for renters. Finally, investors should always take care to calculate their expected cash flow as well as their projected cash on cash returns and cap rate -to ensure the viability of an investment and to assess its potential as a rental.
Are you planning to invest in 2018? What do you think is in store?
---
Back to Posts