Top 9 Questions To Ask When Hiring a Northern Virginia Property Management Company
Renters Warehouse Blog
Back to Posts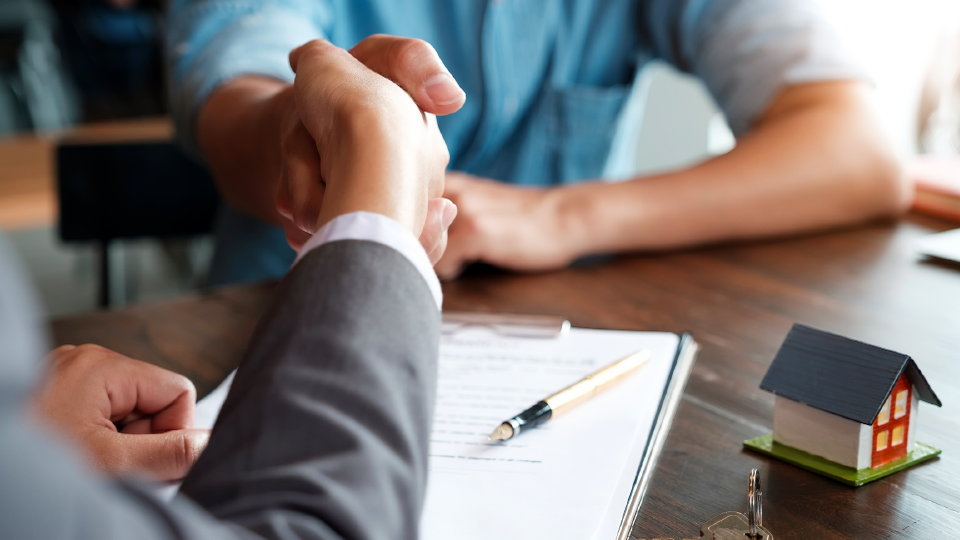 Once the excitement of owning rental property has subsided, you begin to realize just how much work is involved in maintaining it. Preparing the property for new tenants, managing interviews, running background checks, and keeping the rent payments organized are just examples of what's involved in effectively managing each property.
If your life has handed you more than you can manage alone, it may be time to consider hiring a property management company. Before you do, however, meet with each prospective firm armed with plenty of questions to get a clear picture of how they operate. Ten top questions are included here to get you started.
1. Does your company have a real estate license?
According to Virginia real estate laws, leasing and renting are considered real estate activities, and as such, the property management company is required to maintain a broker's license.
Other questions could follow, such as what type of special training, continuing education, or certifications the agent(s) hold. You might also want to find out how seriously they take their career and ask if they belong to any trade organizations.
2. What does your management company include in rental service package?
Now that you've made the decision to hire someone to help you, you want to really get into what services each property management firm provides in their package. The idea is to ease your burden. An efficient service should include the following:
Direct deposit for owners

Online rent payment options

Financial account management

Regular property inspections

Marketing strategies that take advantage of top online resources

Hours of availability: including general business hours, and emergency call management

Flexibility in showing available properties

Maintenance procedures
With the inclusive package Renters Warehouse provides, you'll appreciate our flexible 24/7 availability, which offers maintenance coordination and rent collection.
3. How long have you been in business?
Try and narrow your search down to companies with at least 10 years of experience. That may not always be possible, but the main reason for that is it gives a property management company invaluable knowledge in managing the fluctuating real estate market.
4. What types of properties have you managed?
It's important to feel confident that the company who manages your property has experience with the same types of rentals that you own.
Renters Warehouse has an extensive history of successfully managing all types of properties. We treat our management of your single house rental with the same respect as mulit-unit complexes. Just to give you an idea of our capabilities, we manage "$3 billion in residential real estate, servicing over 13,000+ investors across 20,000+ residential homes over 42 markets and 25 states."
5. How many employees do you have and how is the work divided?
Once you find out how many properties your potential partner manages, it's important to follow up with the number of employees they have and how their jobs and responsibilities are allocated. There needs to be an adequate number of professionals working at each level of the business to successfully manage each client's needs. A properly staffed agency provides you with the full-service experience that's critical.
With the sheer volume of properties that Renters Warehouse is responsible for, we have honed our professional property management skills into a science. Our experts are well placed to market your property, manage showings, screen tenants, assist you with meeting local codes and licensing requirements, collect rents, take care of your rental documents, and handle the maintenance.
6. Are you located within the geographic area you manage?
You want the management company located locally within the geographic area of your properties. The reason is threefold:
Accessibility for tenants and vendors

Flexibility for routine visits and in case of emergencies

Knowledge of the local environment and market
When you choose a property management company that's located locally in Northern Virginia, you receive the benefit of a professional team that's familiar with all the area has to offer.
7. How do you establish the appropriate rent?
The property management company you choose should be adept at conducting a comparative analysis of your property in relation to similar rentals in the area. Properties recently rented as well as those currently on the market that similarly match your property's characteristics may be used. Additionally, it's recommended to evaluate any special features your property has.
Your professional landlords at Renters Warehouse are adept at taking every detail that pertains to your property into consideration to calculate the most competitively-priced rent. We factor in square footage, room details, area rental rates, market trends, and local comps. We also evaluate any qualities and amenities that are unique to your property.
Each FREE report provides you with a comprehensive package of information so you can pinpoint the exact price at which you would be the most successful in listing your rental.
8. What is your tenant-screening process?
The last thing you need in a property management company is lax screening procedures. It should have a very clearly-defined tenant screening process in place. A typical leasing application package includes the following documents:
Background check

Credit check

Past evictions

Employment history

Previous rental history
Renters Warehouse features our exclusive RentFeeder technology that allows our professionals to effectively market your property. We schedule and show the properties, manage tenant screening, run a full background check, and we compile a list of qualified candidates. Once you have all of the information you need, you decide who you want to rent your property.
9. How are your fees calculated?
Renters Warehouse Northern Virginia prides itself on our transparent pricing structure. Each of our packages is created according to the number of units you need us to manage. You'll find the following services included in each package:
Monthly rental collection

Maintenance request coordination

Inspections

Tax and legal paperwork

Much more
We also clearly present our one-time account setup and eviction administration fees.
Reach out to us at Renters Warehouse to speak with us about the personalized services we provide to assist you with your property management.
---
Back to Posts