Spiff Up Your Rental - On a Budget!
Renters Warehouse Blog
Back to Posts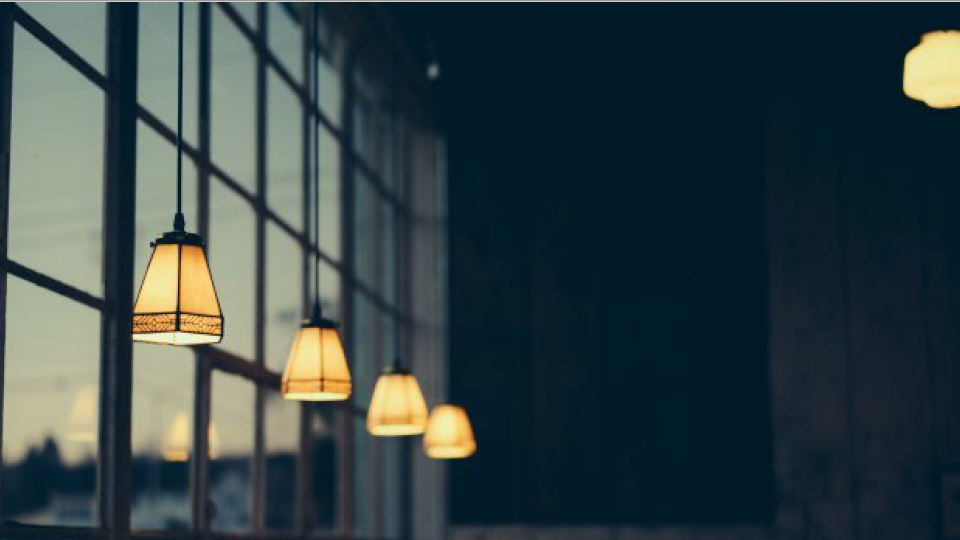 We all know that updating a property can help it to attract more attention from would-be tenants -but what if you're just not ready to splash out $15,000 (or more!) for a new kitchen?
No worries! The good news is that even simple upgrades can have a big impact on your property's rent-ability, helping you to move it faster and in some cases, even allowing it to command a better price.
Of course, if there's a leaky roof or some serious issues with the foundation, no amount of paint and plaster will make up for this fact. But if your property is just out-of-date or starting to look a bit tired, investing in some new fixtures, and sprucing up the exterior with some plants or flowers may be all that's needed to take your rental from drab to fab!
If you're looking for some simple and inexpensive fixes that will help you to get your property into great shape, here are some ideas for spiffing up a rental -on a budget.
Simple Bathroom Upgrades
A complete bathroom renovation can be costly and extensive. And if your main fixtures -sink, shower, and toilet are still in decent condition, your money may be better spent on making minor upgrades and improvements that will help your bathroom to look its best. A new shower curtain, updated window treatments, and new lighting and fixtures are all fast and inexpensive ways to transform the look of this space. You'll also want to redo old, cracked grout -and ensure that all the seals are tight around the sinks, and shower. Be sure to check out HGTV's list of ideas for sprucing up small bathrooms on a budget.
New Light Switch Covers
One of the easiest upgrades by far -swapping out old, dirty switch plates is a fast and simple way to add a new look to your rental. New switch covers only cost a few dollars, but they can make a big difference in your rental. Brushed stainless steel covers look especially nice -you can buy covers that match your existing fixtures, or take advantage of the latest trend to mix and match different metals.
Brilliant New Lighting
Rentals are notorious for old, tarnished fixtures and bare-bones lighting. Instead of subjecting your tenants to dated light fixtures or harsh, overhead lighting -consider updating to something that's a bit easier on the eyes. Some modern overhead light fixtures, a couple of trendy floor lamps, or even some wall sconces will have potential tenants seeing your rental in a whole new light! Check out Realtor Magazine for some tips on modernizing the lighting in a home.
Fresh and Clean Window Treatments
Window treatments; whether in the form of new blinds, drapes, or curtains, can completely transform a home's interior. Not only do they add a fresh, new look to the room, they also allow more natural light to filter in. If you have old, heavy curtains, it may be time to upgrade to something that's lighter -to help the room feel more spacious and airy. Custom blinds that are the right size for the windows are another great option for rentals -providing much-needed privacy -and style. New window treatments can be relatively inexpensive and are simple to install.
Elegant Crown Molding
Think of trim and crown molding as jewelry for a home's walls, doors, and windows. Trim can help to enhance the interior of a home tremendously, giving it a finished and grand look. Trim doesn't have to be expensive, opt for affordable, off-the-rack moldings from the home improvement center, and layer pieces around ceilings and doors to give your rental a stately appearance.
A Fresh Coat of Paint
Adding a new coat of paint is one of the most tried and true ways to spruce up a rental. But you'll want to stick with neutral shades if you want your property to appeal to the masses. "Even though you may think a hot pink bathroom is spunky or that lime green kitchen cabinets lend a cool modern twist, the majority of people don't," says Erin Eberlin of The Balance. "Instead, opt for neutrals such as beige, grey and cream."
A Brand New Door
Make a good first impression! If the front door is looking a bit shabby, you may want to spring for a new one. The door is a prime focal point of the house, and one of the first things that potential tenants will notice. Painting the door is another option, but keep in mind you'll have to do a few coats; a big job -unless you have a spray gun.
Updated Door Handles
Not ready to invest in a new door? No problem! New, modern handles can be a great compromise -and an excellent way to add a fresh, new look to your rental. Speaking of new handles, cupboard handles are another good idea -and are a fast and simple way to give your kitchen or bathroom an instant lift. Polished nickel, stainless steel, pewter, and even gold are all great choices that will help to lend a contemporary look to your rental.
Colorful Flowers and Plants
Some new flowers in the window boxes or some attractive topiary on either side of the door can help to spiff up the exterior and make the entrance more welcoming. Adding new plants to the front yard can also help to greatly enhance curb appeal -evergreens are a particularly nice choice for a bit of year-round color. No time to do landscaping? Just plant some perennials in flowerpots and arrange them around the walkway, patio, or entrance for a simple and eye-catching display.
New House Numbers
Speaking of exterior improvements -for a fast and inexpensive upgrade, consider swapping out those old, outdated house numbers for some new, modern ones. Zillow also recommends upgrading your mailbox -or spray painting the existing one for a fresh new look. You could even hang some metal house numbers on the mailbox too -for a stylish touch.
Bright Exterior Lighting
According to Popular Mechanics, outdoor lighting is a great way to add beauty as well as safety to the exterior of a home. Make sure the exterior lighting at your rental is bright enough to illuminate the walk. You'll also want to consider installing motion sensor lights at the entry points for added safety. Finally, consider getting ahold of some inexpensive solar lights to line the driveway or walkway -a simple and inexpensive way to upgrade your exterior.
While it may be tempting to put off upgrades in the interest of saving money, it's important to remember that often, simple -and relatively inexpensive improvements can make a tremendous difference. Keep in mind that an attractive, modern rental not only rents for more, and helps to reduce downtime in between tenancies -it also encourages tenants to treat their home (your home!) better, and with a lot more care. Remember: you don't have to go all out and remodel the entire home -oftentimes; it's the little things can make all the difference.
What did we miss? Have any other great ideas for simple rental upgrades? Share them with us!
---
Back to Posts