Real Estate Investment Trends to Follow In 2020
Renters Warehouse Blog
Back to Posts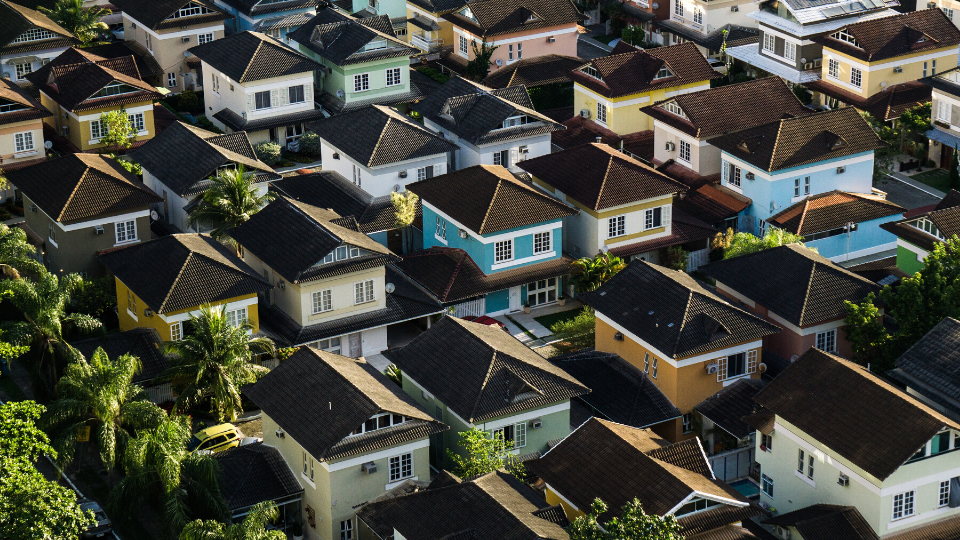 What's happening with real estate today? Is now a good time to invest in income property? Or should you hold off?
When it comes to keeping pace with what's happening in the real estate market, there's a lot of news and a lot of predictions.
How can you tell what's really happening?
While none of us can predict the future with absolute certainty –we can take a look at the data, analyze trends, weigh up the facts, and gain a pretty good idea about what's happening. At Renters Warehouse, we firmly believe in taking time to conduct careful research –before making any investing decisions. Don't just go with what one publication is saying about one particular aspect of housing or real estate. Instead, do your own sleuthing to uncover the facts, keeping in mind that things can change –quickly.
With this in mind, here's a look at what we've found during our research. We've taken into consideration different reports and trends, and put it all together in this short article for you to see.
Here's a look at some real estate investing trends that many experts have predicted for 2020. Read on to see if you agree…
Housing Prices Expected to Rise
First up, let's look at that example of conflicting data. The latest from Realtor is that prices are on track to flatten in 2020, with a forecasted increase of only 0.8%. However, CoreLogic expects home prices to increase by 5.4% between October 2019 to October 2020. Who's right? It's hard to say, there are a number of factors converging here that experts are using to form their opinions. For one thing, there's currently a shortage of housing inventory, which could continue to put pressure on housing prices. Additionally, many are expecting interest rates to rise next year, which could put a damper on home-buying activity.
Here's how Daryl Fairweather, chief economist for real estate brokerage Redfin, puts it, "Right now we aren't seeing a ton of new listings. Without more listings coming on the market, there will be more competition starting off in early 2020 and that will lead to more price pressure."
For investors, your best option is to analyze local data. You'll also want to steer clear of many major metros –including Chicago, Dallas, Las Vegas, Miami, San Francisco and more. Housing in these areas is sky high, and experts expect to see a drop in home prices soon. You'd be better off finding an area that's up and coming, one that's at a much less risk of approaching bubble territory.
Millennials Will Remain the Largest Group of Homebuyers
It's official! Millennials are the largest group of home buyers. In 2018, they comprised 45% of all new mortgages. As this group hits their prime home-buying years, it's a safe bet that this trend is unlikely to slow down.
See: Are millennial home-buying trends impacting the rental market?
Hipsturbia Will Increase In Popularity
It's been a long time coming, but as we've seen, millennials now account for nearly half of all homebuyers today. And this group is looking for suburban living –with a twist. Instead of isolated tracts of housing located in the middle of nowhere, millennials are going where the jobs are and residing in areas outside of major metros. These areas are seeing a real boom in "Hipsturbia" communities. Where there's a focus on live-work-play. The safety and relative affordability of these areas, coupled with their proximity to jobs and convenient, 24-7 amenities are likely to continue prove popular with the millennial home-buying –and renting crowd.
According to the Urban Land Institute, Hipsturbia is one of the top real estate trends to watch in 2020. They say that, "If the live-work-play formula could revive inner cities a quarter-century ago, there is no reason to think that it will not work in suburbs with the right bones and the will to succeed."
The Real Estate Industry Will Continue to Digitize
As almost every industry is continuing to digitize, it makes sense that real estate sector will as well. What does this mean for investors? For years now, the real estate sector's been shifting away from its heavily paper-heavy roots, and starting to become more consumer friendly. E-signing and even e-notary software, digital mortgage applications, and more have all started to arrive and experts say we can expect these different tools to start converging as early as next year.
"Rather than compete with each other, we'll see companies combining technologies across the board, from startups partnering with startups to startups partnering with legacy institutions," says Sean Hundtofte, chief economist for Better.com –an online mortgage lender.
This means that buying property just might get easier –at least when it comes to the paperwork. Savvy investors will already know that there are a number of exciting new tools that are available today, that help to make short work of many once time-consuming processes. From investment calculators, to rent collection tools, to research centers that provide immediate access to the data they need to make investing decisions, things are looking up as investing becomes more user-friendly.
Rents Are Likely to Rise
Rents are likely to remain strong in many markets across the country. According to Harvard's Joint Center for Housing Studies 2019, the Consumer Price Index indicates that overall rents increased at a 3.6 percent annual rate in early 2019. That's roughly twice the pace of overall inflation. Rents for professionally managed apartments were up more than 3% in over half of the 150 metros that RealPage tracks, and growth exceeded 5% in 25 of those markets.
Localized Data Matters
The trouble with large, sweeping predictions is that it's far too easy to generalize, which makes it tricky to narrow in on actionable advice. Conflicting narratives and different data sets mean that it's easier than ever for different groups of experts –even reputable ones, to come up with entirely varying world views.
When it comes down to it, localized, regional data can be a lot more telling. Investors should take a look at local housing prices, rents –and trends, including population changes, job growth, and housing price growth. Make sure you take the price-to-rent ratio into consideration as well. Paying attention to this ratio can help you to identify areas that may be overheated, and enable you to find good cash flowing properties.
To calculate this ratio, simply divide the median home price by the median annual rent.
Trulia states that a price-to-rent ratio of 1 to 15 indicates that it's usually better to buy than to rent, while a ratio of 16 to 20 indicates that it's usually better to rent than to buy. A ratio of 21 or higher is a sign that it's much better to rent. And for the investor, higher price-rent ratios probably won't make as much sense from a cash flow perspective.
So there you have it, a quick look at trends that you can expect to see more of in 2020. When it comes to investing, it can be telling to watch trends on a national level, but it's important to remember that at the end of the day, local market conditions are what you really want to focus on; along with the viability of the property in question. Before you take the leap, carefully assess the area in question –and see what's happening with jobs, new housing developments, and rental prices. Run the numbers on each potential property to ensure you're getting a good deal. Make sure you're informed before you invest –and work to secure a deal that's in line with your long-term investing goals.
Looking to invest? Take a look at the Renters Warehouse Marketplace –and find plenty of properties and portfolios for sale, many of them ready to go –and already rented. Already have a property in mind? Then head over to our Research Center to punch in your area, and gain immediate access to valuable data including population changes, housing price performance, job diversity –and more. Try it today; it's FREE!
Photo by Breno Assis on Unsplash
---
Back to Posts