Looking For Property Management? 10 Must-Ask Questions For Potential Companies
Renters Warehouse Blog
Back to Posts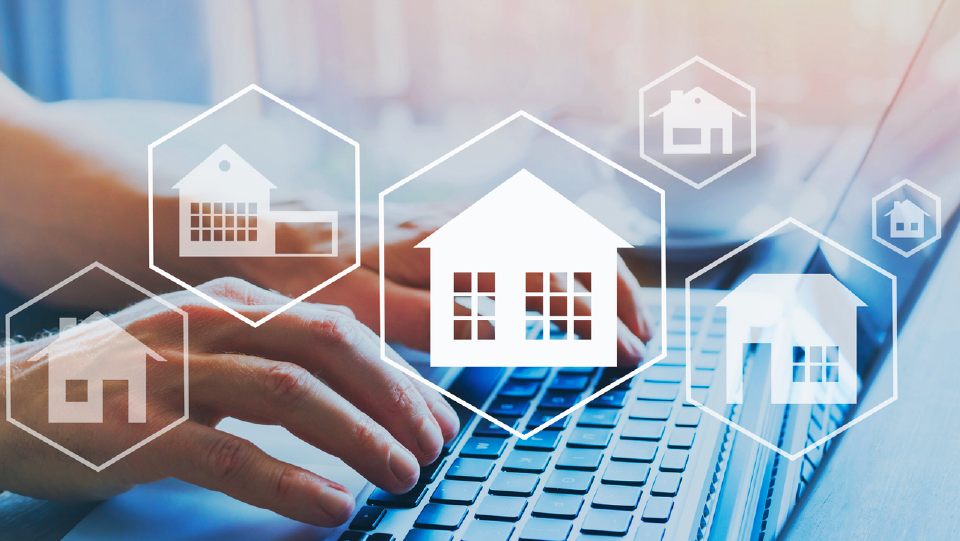 When it comes to being a landlord of your own property, the opportunities it brings can also lead to many problems and stressors that are completely unnecessary. The decision to let a property management company take the lead on renting out your home on your behalf can save you a lot of headache in the long run. If this sounds like you, you're in luck! Here at Renters Warehouse in Hampton Roads, we take care of everything you could possibly need when renting out your home or investment property. Here are 10 questions that should be asked up front before signing any contracts.
What services will be offered to clients?
At Renters Warehouse, we have professional landlords and Real Estate advisers to make sure your property is taken care of. Our services include tenant placement, rent collection, maintenance coordination, inspections, tax and licensing paperwork, optional protection packages and more. We essentially handle the tenant communication, management, and maintenance requests so you don't have to.
How does rent work?
How will prospective tenants pay their rent? How will my profit be passed on to me? Renters Warehouse uses FastFundsSM which allows tenants to pay using virtually any form of payment with free deposits to your bank account. We will collect your rent in full, and on time, every month.
Ask About Management Fees!
This is your money, after all. Often times a property management company may try and charge you fees for things like marketing, or charge you fees up front. At Renters Warehouse we take a mutually beneficial approach to collecting fees. Check out our pricing page for more info.
How are tenants selected?
It can be stressful and uncomfortable to essentially have strangers moving into a home that you own. You want to be sure that the property management company you go with is selective with future tenants. Renters Warehouse uses our exclusive RentFeeder technology to find the perfect tenant that fits your request. We will accompany all prospective tenants through your property, complete background and credit checks, and prepare all lease documents for any and all prospective tenants.
What happens if a tenant defaults?
We understand that issues with tenants happen, for many circumstances. Working with us, we provide a FREE 6-month Tenant Warranty™ on all tenants placed in your property through our behalf. This can also be extended to up to 18 months in certain markets with extended leases and property management services. No matter what happens, if your tenant breaks your lease or is evicted, we'll provide additional tenant placement services for your property, all for free!
What about evictions?
You want to make sure that any property management company you decide on has a thorough and firm eviction process in place. We are proud to say fewer than 1% of our tenants ever need to be evicted. But we are prepared for when it does need to happen. Our Professional Landlords are trained to facilitate every situation in regards to tenants with the utmost care, professionalism, and attention. We also offer an Eviction Protection Plan that covers paperwork preparation and filing, meetings with the local sheriff that will be serving papers, trips to court and all associated court and filing fees.
Is any help provided with how much to list the rental property for?
Setting a price in any real-estate market can be stressful. Many landlords and homeowners will need guidance from an expert. Renters Warehouse offers our clients access to our Free Rental Price Analysis tool which takes millions of local rental market factors in account to help determine ideal pricing. Variables such as market pricing, square footage, room details, market trends, and much more are taken into consideration when determining a good rental price. There should essentially be no guess work when it comes to setting a listing price.
Do you offer insurance and do I need it?
There is nothing wrong with planning for the worst. On top of your standard homeowners' policy, you can add Tenant Liability Insurance. For only $12.50 per month and a $0 deductible, our Tenant Liability Insurance includes $100,000 coverage, provides coverage for any accidental tenant damages, 2 property inspections a year, assessment of exterior and interior property conditions, an in-depth inspection form, and a videotaped video copy of inspection provided to the homeowner.
Who will actually be listing my property on my behalf?
Homeowners and landlords need to make certain that the actual listings themselves will not be handled by just any Joe Schmo. Renters Warehouse partners with the most qualified Realtors and Real Estate Agents on a mutually beneficial Agent referral program. Agents can earn up to $500 on each property management referral, so they are ready and willing to take on your property. Feel free to read our guidebook to discover the demands for single-family rentals among property investors to increase your chances of locating the perfect tenants.
What about all of the 'Red Tape'?
The average person probably wouldn't know every possible piece of paper needed to rent out a property from start to finish. That is what a professional management company excels in! Our custom lease we make for your listing is long and packed with the industry's best practices. We've also got you covered on lease renewals, modifications or terminations, CRP's and anything else that involves the fine print. You can rest easy knowing we've covered all aspects of renting.
This is your house and your money. Selecting a property management company should be very well researched and thought out. That being said, it should not be stressful. Knowing which questions to ask and what to look for can take out a lot of the guess work when making the final decision. Contact us today at Renters Warehouse for help with getting the most profit out of your rental house(s) while still keeping your peace of mind.
---
Back to Posts