The Complete Guide to the New Tax Reform: What It Means for Property Investors
Renters Warehouse Blog
Back to Posts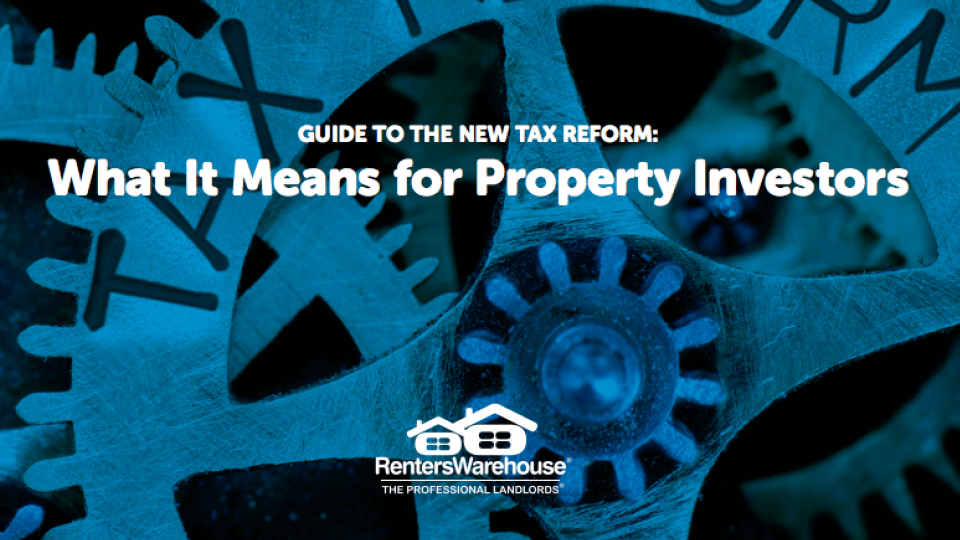 The recently passed Tax Cuts and Jobs Act has left many landlords and property investors scrambling to make sense of the changes, and wondering how the new rules will affect them -and their tax return.
If you, like many investors are looking for clarity on the bill -and curious about how it will impact you, the new Renters Warehouse guide: The Complete Guide to the New Tax Reform, is here to help.
This guide will take you through some of the biggest changes, and their potential impact on investors. It will also take a brief look at how this reform could shift the dynamics of the real estate market in 2018 -and beyond.
This guide offers information on:
The new tax rate reductions
Changes to the personal exemption allowance
Changes to the standard deduction amount
Information on the new "pass-through" deduction
The lifetime gift exclusion
New rules for 1031 exchanges
Increases to the earned income tax credit
Increases to the alternative minimum tax
And much more!
Don't wait to find out how the changes will impact you. Download this guide today and see how you can structure your investments in a way that'll help you to benefit most.
---
Back to Posts