7 Property Management Tips for Your Washington DC Rental Property
Renters Warehouse Blog
Back to Posts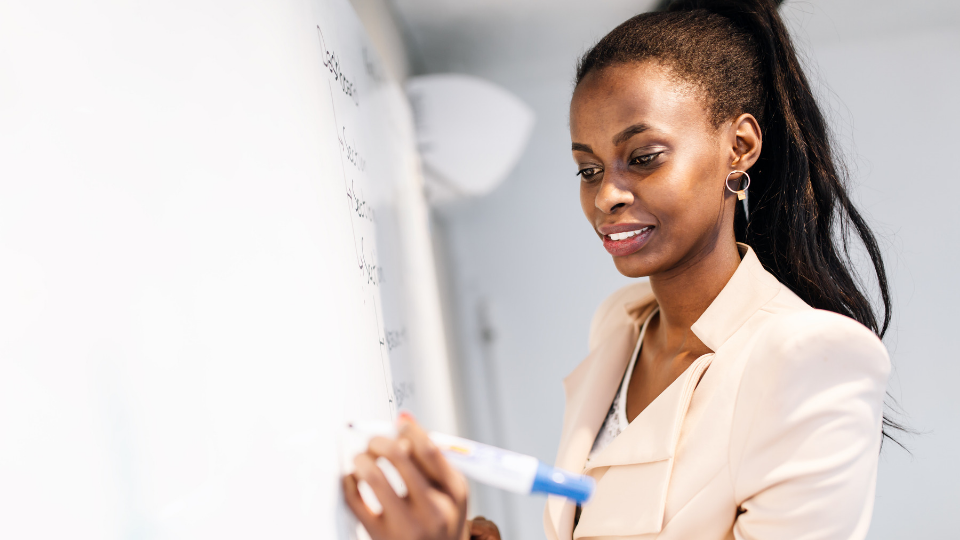 Being a landlord is a surprisingly involved occupation. While many people think of it as a profitable hobby, true landlords quickly discover that the effort of taking care of your property and tenants is anything but passive. In addition to buying and renovating a home for rental-readiness, there's also annual maintenance, being there for tenants, and handling tenant turnover.
Experienced landlords know that it takes property management techniques and routines to truly keep a rental home well-kept, especially if you have a collection of multiple rental homes to take care of. Washington DC is a particularly lively rental market with high demand, turnover, and maintenance expectations. Let's dive into a few property management tips that will help you stay on top of Washington DC rental property.
1) Understand Each Home's Maintenance Needs
Ideal rental properties in Washington DC and the surrounding area tend to be older. The small sturdy homes of previous building styles are great for rentals because they make practical homes for the professionals and political staffers that regularly phase through the capital. This means that you need to be aware of the maintenance needs of these older homes. Many are very well-built and easy to maintain, if you know what to expect.
2) Start Your Tenant Turnover Process Early
Tenant turnover in DC can be a surprising challenge. Not because there's any shortage of renters, but because there will be many applicants to sort through. This gives you a unique opportunity to avoid time without a tenant if you get started on the turnover and screening process early. Keep tabs on your tenants as the end of a lease approaches and ask if they plan to renew the lease. If the answer is 'no', then start your advertising process and begin collecting applications. Let applicants know that tours and availability won't begin until a week or two after your current tenant has moved out.
3) Consider Vacation Rentals
Other than politics, the most booming industry in Washington DC is tourism. Many people move through the capital to take historic and political tours which means endless demand for vacation lodgings. Consider whether your investment property might serve better as a vacation rental. Very small properties, centrally located properties, and a few other key features might indicate a vacation rental would be a profitable alternative.
4) Protect Your Parking
Each rental home needs at least once parking space, but parking in DC is among the tightest in the nation. It's a very old city with a large population which means that parking is in high demand and people will do crazy things to park near their destination. This means you will likely want to take special efforts to defend the parking space designated for your tenants. This can be done with gates, paint, warning signs, and a readiness to enforce.
5) Write a Lease that Suits Each Building
Rental homes in Washington DC are not all alike, and many have very significant differences. This means that the same lease for each property might not be appropriate. Take the time to customize your lease for each property to match what can reasonably be expected from and offered to tenants. Determine the pets you will allow, the utilities you will cover, and the custom maintenance agreement. Then stick to your terms.
6) Know How to Set Your Rents
The balance between competitive and profitable rent is vital in Washington DC. Be sure that the rent you ask for is within the average range for the neighborhood of each home, while also being high enough to cover expenses and predictable maintenance costs. Remember to calculate annual maintenance (scheduled and emergency) as approximately 1% of the home's value each year.
7) No Landlord is an Island
Don't try to do everything by yourself. DC is a busy town with old properties. Even if you're handy at general construction, appliance maintenance, and always have your phone on-hand, no landlord can handle everything by themselves. At minimum, you'll want a roster of local services to call and many landlords partner with property managers. Especially to help with tending to a portfolio of multiple properties.
Our hassle-free property management services and real estate investment marketplace will help you to take the next steps to financial freedom. Get started with a Free Rental Price Analysis! If you're thinking about buying investment property in Washington DC or are looking to interview property managers to partner with, contact us today!
---
Back to Posts